From the Open-Publishing Calendar
From the Open-Publishing Newswire
Indybay Feature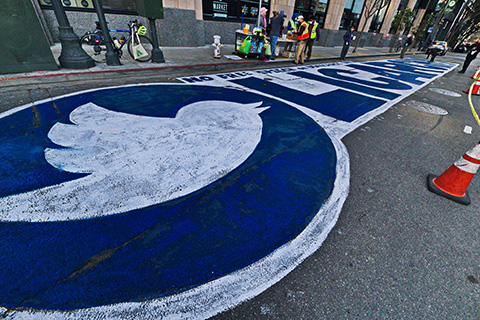 Fri Feb 17 2023
(Updated 02/21/23)
No Free Speech or Democracy with Oligarchy
As Sole Owner, Elon Musk Bends Twitter Toward His Own Personal Ends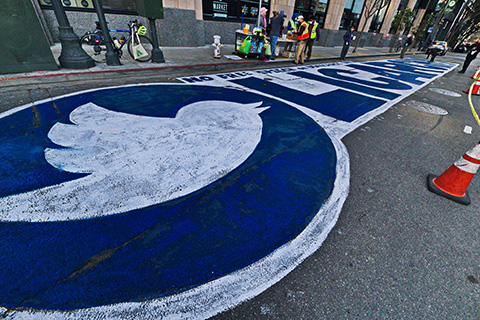 On October 27, 2022, Elon Musk purchased the social media company Twitter for $44 billion. He saddled the company with debt by borrowing $13 billion to finance the transaction, meaning he faces interest payments of over $1 billion a year, and the company was barely profitable to begin with. Twitter stopped paying rent on its offices around the world and Musk gutted company infrastructure and slashed workers, from executives to content moderators. When unionized janitorial staff began a strike, they were fired immediately. Employees who dare criticize Musk or are deemed insufficiently suppliant are fired on the spot.
On the content side, through his personal account, Musk regularly engages with some of the worst actors on the right-wing. He has welcomed back to the platform avowed neo-Nazis and trolls who were once banned. COVID disinformation is allowed again and hate speech is on the rise. Simultaneously, he banned popular leftist accounts such as CrimethInc, It's Going Down, and Chad Loder, at the behest of right-wing trolls. Journalists, comedians, and others critical of Musk have also been banned. All of this under the reign of a self-proclaimed "free speech absolutist." In the last week, he had remaining engineers rework Twitter software to boost his own tweets above all others.
A series of protests have been held at Twitter's main headquarters in San Francisco since November, including one that painted a huge mural on the street that read, "No Free Speech or Democracy with Oligarchy." At least one related protest was held at the Tesla plant in Fremont. Musk owns over 20% of Tesla's stock .
February 11:
Music, Art and Poetry at Twitter Offices Invite Elon Musk to Go to Mars
|
Put The Bird DOWN Elon At Twitter! Launch Musk On Autopilot To Mars NOW!
|
Get Your Ticket To Mars! 2nd Launch To Artists, Musicians,Poets & 1937 GM Flint Occupation
February 10:
Elon We Won't Back Down Unveiling At Tesla-Send Musk On Autopilot To Mars
|
Put Musk On Autopilot To Mars!
December 18:
Folk Songs, Street Mural and Tickets to Mars at Twitter Protest
|
Off to Space with You, Elon Musk!
|
Starbucks Strike SF , SF "Ticket To Mars" Concert , Removal of TWU250a Pres& UAW180 Strike
|
Tickets to Mars @Twitter!
|
"Ticket To Mars" Concert At Elon's Twitter San Francisco Headquarters: Oligarchs Gone Wild
|
Protesters: "No Democracy With Oligarchy" at Twitter HQ
|
Get Your Ticket To Mars — Protest Twitter
November 22:
Anti-hate, anti-Trump LGBTQ people protest at Twitter building
|
Gays Bringing Twitter Bird Pinata to Musk: Stop the Hate
See Also:
It's Going Down Suspended from Twitter as Billionaire Elon Musk Fulfills Far-Right Agenda
|
Canary in the Coal Mine: Twitter and the End of Social Media
|
Elon Musk Bans CrimethInc. from Twitter at the Urging of Far-Right Troll
|
Raytheon and Eli Lily Lose Billions on Twitter
|
Elon Musk's Takeover Through The Eyes of Twitter's Janitors
We are 100% volunteer and depend on your participation to sustain our efforts!
Get Involved
If you'd like to help with maintaining or developing the website, contact us.