From the Open-Publishing Calendar
From the Open-Publishing Newswire
Indybay Feature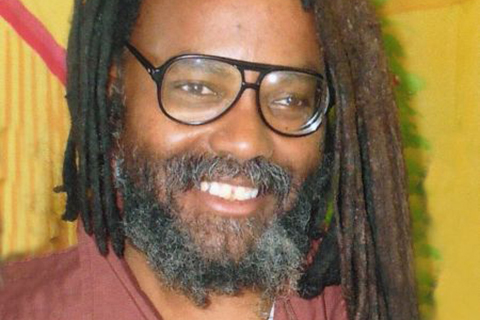 Mon Jan 2 2017
(Updated 01/04/17)
Thirty-Five Years Is Too Long — Call to Free Mumia Now
National Day of Action to Free Mumia Abu-Jamal After New U.S. Supreme Court Ruling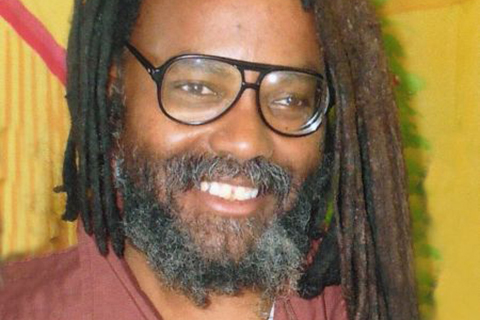 Update:
In a major victory in Pennsylvania, imprisoned journalist and former Black Panther Mumia Abu-Jamal has won an injunction forcing the Pennsylvania prison system to provide him life-saving Hepatitis C medicine. Lawyers with the Abolitionist Law Center say, "This is the first case in the country in which a federal court has ordered prison officials to provide an incarcerated patient with the new medications that came on the market in 2013."
International protests got Mumia off death row, but prison officials currently are risking his life by medical neglect. They are withholding life-saving Hepatitis C medication he and 7,000 other Pennsylvania prisoners desperately need. After three and a half decades locked up, mostly in solitary confinement, activists around the globe continue to rally to free Mumia. On December 8, marking the 35th anniversary of imprisonment for American political prisoner Mumia Abu-Jamal and to protest the refusal by prison authorities to provide necessary medication, a coalition of supporters in Philadelphia, Toronto, Canada, Wellington, New Zealand, and Oakland demonstrated.
A recent US Supreme Court decision, "Williams vs. Pennsylvania," could open the door for Mumia's freedom. The decision ruled that a prosecutor cannot later sit as judge over the same defendant's appeal. This is exactly what happened in Mumia's case. On this basis Mumia's attorneys have filed a new legal action. If successful, the Pennsylvania Supreme Court rulings that upheld his conviction would be overturned. Mumia could then re-appeal the issues of his innocence, jury bias and falsified evidence to win an outright dismissal of charges or get a new trial.

Thirty-Five Years Too Long — Free Mumia Now! |

Mumia rally at Oscar Grant Plaza |

Mumia Rally at Oscar Grant Plaza |

Free Mumia Abu-Jamal National Day of Action |

Honoring Leonard Peltier & All Political Prisoners |

Flyering to Free Mumia |

The New Path to Mumia's Freedom |

Free All Political Prisoners forum at Starry Plough |

Free All Political Prisoners
Related Features:
Stop the Execution of Mumia by Medical Neglect — Independent Medical Attention Needed
|
Benefit Screening in Oakland of "The Battle for Oscar Grant Plaza" & "Manufacturing Guilt"
|
SF Demands A Civil Rights Investigation For Mumia Abu-Jamal
|
International Day of Solidarity for Mumia Abu-Jamal
|
New Trial for Mumia Abu-Jamal is Denied
|
PA Supreme Court rejects Mumia Abu-Jamal's PCRA appeal
|
Fighters for Freedom Event in Support of Mumia Abu-Jamal
|
Emergency Demonstration for Mumia Abu-Jamal
|
Protesters Worldwide Stand With Mumia As His Attorneys Go to Court
|
Mumia Abu-Jamal Keeps Resisting, as Supporters Find Hope in January Hearing
|
Activists Put Pressure On With Regular Rallies to Demand Mumia's Freedom
|
Two Bay Area Events for Mumia
|
Appeals Court Reverses Two Rulings in Case of Mumia Abu-Jamal
|
51st Birthday Celebration for Mumia Abu-Jamal
|
Hundreds Celebrate Mumia's 50th Birthday, Demand his Release
|
Confession Exonerates Mumia
|
Rally for Mumia Abu-Jamal
|
Hundreds Demand Release of Mumia Abu-Jamal
|
Mumia's Death Sentence Overturned
|
For Mumia: A Thousand in Philadelphia, Hundreds in SF
We are 100% volunteer and depend on your participation to sustain our efforts!
Get Involved
If you'd like to help with maintaining or developing the website, contact us.