From the Open-Publishing Calendar
From the Open-Publishing Newswire
Indybay Feature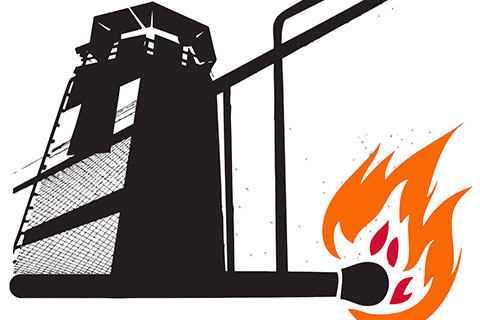 Sat Aug 20 2016
(Updated 09/21/16)
A Call to Action Against Slavery in America
Nationally-Coordinated Prisoner Work Stoppage on Anniversary of Attica Prison Uprising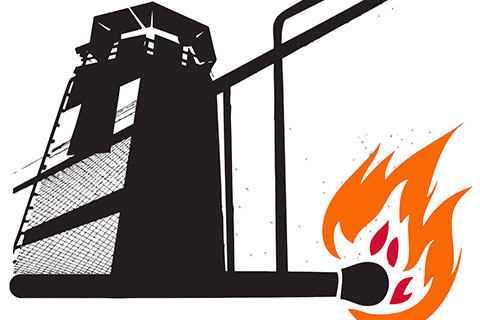 Prisoners across the United States, including in Alabama, Mississippi, Ohio, Virginia, and elsewhere, are calling for a strike on September 9. Their call to action states: On September 9th of 1971 prisoners took over and shut down Attica, New York State's most notorious prison. On
September 9th
of 2016, we will begin an action to shut down prisons all across this country. We will not only demand the end to prison slavery, we will end it ourselves by ceasing to be slaves.
In the 1970s the US prison system was crumbling. In Walpole, San Quentin, Soledad, Angola and many other prisons, people were standing up, fighting and taking ownership of their lives and bodies back from the plantation prisons. For the last six years we have remembered and renewed that struggle. In the interim, the prisoner population has ballooned and technologies of control and confinement have developed into the most sophisticated and repressive in world history. The prisons have become more dependent on slavery and torture to maintain their stability.
Prisoners are forced to work for little or no pay. That is slavery. The 13th amendment to the US constitution maintains a legal exception for continued slavery in US prisons. It states "neither slavery nor involuntary servitude, except as a punishment for crime whereof the party shall have been duly convicted, shall exist within the United States." Overseers watch over our every move, and if we do not perform our appointed tasks to their liking, we are punished. They may have replaced the whip with pepper spray, but many of the other torments remain: isolation, restraint positions, stripping off our clothes and investigating our bodies as though we are animals.
Slavery is alive and well in the prison system, but by the end of this year, it won't be anymore. This is a call to end slavery in America. This call goes directly to the slaves themselves. We are not making demands or requests of our captors, we are calling ourselves to action. To every prisoner in every state and federal institution across this land, we call on you to stop being a slave, to let the crops rot in the plantation fields, to go on strike and cease reproducing the institutions of your confinement.

Read More and Get Organized |

Oakland Rally and March in Solidarity with Prison Strike |

Oakland Solidarity BBQ, Banner Making, and Film Showing |

Posters and Hand-Outs For Upcoming Mobilization in Bay Area Against Prison Slavery
See Also:

Sep. 9: Stop Urban Shield: Mass Mobilization
|

September 9th National Prison Strike
Related Features:
Corporate Media Works with Police to Smash on Black August
|
Landmark Agreement Ends Indeterminate Long-Term Solitary Confinement in California
|
Statewide Actions to End Solitary Confinement Grow in Third Month
|
Rallies and Demos Begin in Support of 2013 California Hunger Strikers
We are 100% volunteer and depend on your participation to sustain our efforts!
Get Involved
If you'd like to help with maintaining or developing the website, contact us.