From the Open-Publishing Calendar
From the Open-Publishing Newswire
Indybay Feature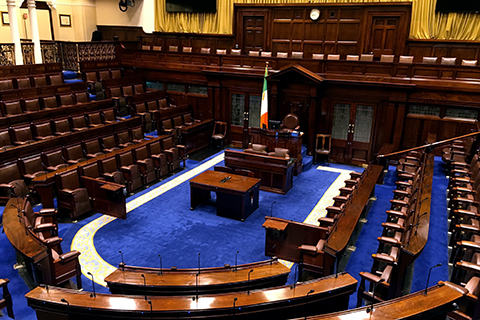 Mon Feb 18 2019
(Updated 03/11/19)
Irish Bill Banning Israeli Settlement Goods Passes
European Countries and the United States Head in Different Directions on BDS Movement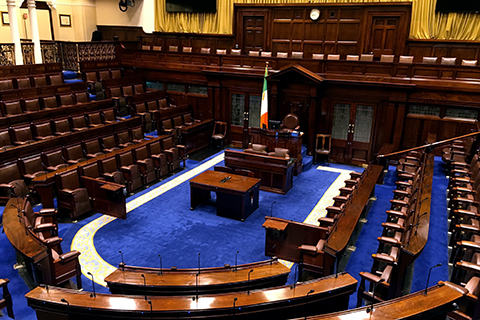 The lower house of the Irish parliament passed a bill preventing the importation or sale of goods from Israeli settlements on January 24. The law would "make it an offence for a person to import or sell goods or services originating in an occupied territory or to extract resources from an occupied territory in certain circumstances." Penalties can lead to fines of up to 250,000 euros ($285,000) or five years imprisonment. Despite the bill still having a number of stages to pass through, the vote has effectively ensured it will eventually be signed into law.
Meanwhile in the United States, the Republican-controlled Senate passed a bill that would allow state and local governments to sanction those who support the Boycott, Divest and Sanctions movement (BDS). U.S. Senate Bill 1, which included the "Combating BDS Act of 2019," passed with 77 votes on February 5. The bill represents a Republican attempt to split democrats. All but one declared Democratic presidential candidate voted no, perhaps signaling concern that blindly voting for Israel may not play well in the 2020 presidential primaries. However, the bill is expected to pass in the Democratic-controlled House and be signed into law by Trump.

Irish Bill Banning Israeli Settlement Goods Passes |

Anti-BDS Bill Passes US Senate |

Presidential Candidates and Both California Senators Vote No on "Combating BDS Act of 2019" |

Israeli Tender for Jerusalem Railway Rejected by Spanish Company |

Hague Recognizes Gaza & West Bank as Official Palestinian Birthplaces |

South Africa to Downgrade Israel Embassy Status
See Also:
Israeli Settlers Continue to Terrorize Al-Khalil Residents in the Occupied West Bank
|
EU Report: Over 15,000 Settlement Units Built During 2018
Related Features:
In Legislative Upset, Missouri Anti-BDS Bill Fails
(2018) |
Israeli Strategic Affairs Ministry Compiles Blacklist of Groups that Support BDS Tactics
(2018) |
New Yorkers Tell Governor Cuomo: We Will Continue to Boycott Israel
(2016) |
Anti-BDS Bills Introduced in California Legislature
(2016) |
Bay Area BDS Activists Make History at Oakland Port for Third Time in Three Months
(2014) |
On UCSC Move-In Day, Activists Greet Students with Message: Free Speech For Palestine
(2015) |
Amid International Boycott Pressure SodaStream Announces 2015 Closure of Settlement Shop
|
Solidarity in Action: Boycott, Divestment and Sanctions
(2010) |
Anniversary of Hampshire College's "Divestment" from Israeli Companies
(2010) |
Students at Sussex University Vote to Boycott Israeli Goods
(2009) |
Naomi Klein advocates Boycott, Divestment and Sanctions of Israeli products, in Bil'in
(2009)
We are 100% volunteer and depend on your participation to sustain our efforts!
Get Involved
If you'd like to help with maintaining or developing the website, contact us.