From the Open-Publishing Calendar
From the Open-Publishing Newswire
Indybay Feature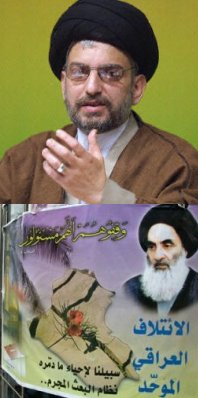 Mon Jan 17 2005
United Iraqi Alliance Likely To Win Election As Violence Keeps Sunnis Away From Polls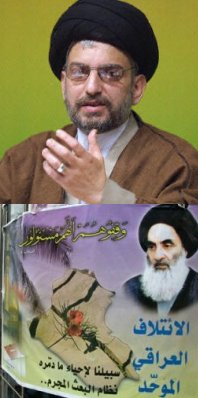 1/31/2005:
I remember the "elections" that used to happen in the time of the Iraqi national dictator government, people were going in millions at those times too. ....They used to tell us that anyone who doesn't go to vote will be punished, and that the voting ballots have secret numbers that the governmnet can read and discover who said NO.... If anyone thinks that the current elections are fundamentally different from the ones used to happen before the war, you are wrong. Maybe at that time Iraqis had one fake option, and now they have 100 fake options. The current elections will open the doors of hell. They'll open the doors for internal conflicts, and they'll increase the attacks on the occupation forces during the next year, when everyone sees how bush administration has no intention in pulling out from Iraq and paying compensation for the illegal war they started. I really wish that Iraq will have the chance to hold real and sovereign elections one day.
- Raed Jarrar "
Raed In The Middle
"
read more

Democracy Now Reports: 1   2   3   4   5 | Mixed Reaction in Saudi Arabia | Votes are counted by lamp light | Some Just Voted for Food | Iraq elections set stage for deeper crisis of US occupation regime
1/30/2005:
bombs and mortar attacks
faced many Iraqis who went to the polls Sunday. Baghdad
bore the brunt
and 13 people were killed in eight suicide attacks launched in rapid succession at voter queues. The US embassy
came under rocket fire
with several casualties reported and a
British military transport plane
was
shot down
by a surface to air missile
killing up to 15
British troops. Voter
turnout was high in the Kurdish north
and the
Shiite south
but turnout was
much lower in Sunni areas
with some reports that that few if any Iraqis
were able to vote in Samarra
(a city of over 200,000). The Shi'ite-led slate #169 supported by Ayatollah Ali al-Sistani "
is expected to dominate the poll
." There are claims of a
60% turnout
(of the relatively small small percentage of Iraqis registered to vote) but "with international monitors mostly staying away for fear of kidnapping, it was
impossible to assess
the fairness of the election or accuracy of the turnout estimates."
Eyewitness: Baghdad | Hollow Election Held on Bloody Day | Summary of attacks on election day | Beyond the bullets, a new constitution | Vote For Food | Voter Turnout Won't Be Enough to Legitimise Election
1/28/2005:
US troops have
sealed Iraq's frontiers
and imposed other draconian security measures in preparation for Sunday's election.
Many Iraqis in Iraq will not be allowed to vote
whereas by
voting by expatriates
in the US and other countries
has already started
. When Iraqis go into polling places they will not be given a choice of candidates, instead
they will be choosing numbers from a list with no name listed next to them
. Each number will correspond to a slate put together by a political party but in most cases the parties have not released the names of their candidates to prevent assassinations. The
United Iraqi Alliance
's slate #169
looks likely to be the winner
of the election due to
backing by Sistani
and other Shiite clerics.
Washington's Ballots (and Bullets) | The Iraq Elections: A repeat performance | Some See Hope, Others Civil War | Editorials From Al-Ahram | Chaos, Frustration and Extreme Violence | Early Elections, Sham Elections | Iranian and Saudi cash weighs against local parties
1/24/2005
"The senior leaders of the United Iraqi Alliance, the coalition of mostly Shiite groups that is expected to capture the most votes in the election Sunday, have agreed that the Iraqi whom they nominate to be the country's next prime minister would be a layperson and not an Islamic cleric....The decision to exclude clerics from the government appears to mean that Abdul Aziz al-Hakim, a cleric who is the chief of the Supreme Council for the Islamic Revolution in Iraq, the scion of a prominent religious family and an oft-mentioned candidate for prime minister, would be relegated to the background."
Read More
Bombs, Zarqawi, and Sistani's Constitution | Arab candidates pull out in Kirkuk protest | Dahr Jamail: Election Divides a Nation
1/23/2005:
"The Shi'ite Muslim cleric tipped to become prime minister of Iraq after this Sunday's elections declared yesterday it would be the duty of the new government to demand the withdrawal of US forces 'as soon as possible' ... 'No people in the world accepts occupation and nor do we accept the continuation of American troops in Iraq,' said Mr al-Hakim"
Read More
Iraq exile vote runs into trouble | Rift in Iraq electoral commission | Iraq: The power to resist
1/17/2005:
There are reports that
Grand Ayatullah Sistani
has endorsed the
United Iraqi Alliance
's slate #169 which is headed by
Abdul Aziz al-Hakim
. Abdul al-Hakim is the party head of the
Supreme Council for Islamic Revolution in Iraq
(SCIRI). SCIRI is a moderate Shiite political party that is thought to have close ties with Iran. SCIRI used to be known under Saddam as the
The Supreme Council for the Islamic Resistance in Iraq
and controls a militia called the
Badr Brigade
. SCIRI was headed by
Baqir al-Hakim
until he was
assassinated in 2003
at which point his brother Abdul Aziz al-Hakim took over. Abdul Hakim has done well for himself under the US occupation. He was a member of the American-appointed Iraq Interim Governing Council and served as its president in December 2003. He currently
lives in the house that used to belong to Tariq Aziz
before the US invasion.
While Hakim has emerged as the most likely next ruler of Iraq, the US backed Allawi (and his
Iraqi National Accord
party) has been outspending Hakim's United Iraqi Alliance and has
even openly bribed members of the press
. While many Sunni parties have always said they will boycott the election, in recent weeks 53 additional political parties and organizations as well as 30 individuals have
asked their names to be dropped from the election lists
in a bid to show their rejection of elections under US occupation.
Sadr urges Bush not interfere with Iraq elections | Iraq: Curfew Measures on Election Day | Coalition admits on eve of election: 'the battle for Iraq may never be won' | Aide to Sistani killed | Iraq: Eyeing the polls | Iraq's power supply sinks to record low

Previous Indybay Coverage Of The Iraqi Election
We are 100% volunteer and depend on your participation to sustain our efforts!
Get Involved
If you'd like to help with maintaining or developing the website, contact us.