From the Open-Publishing Calendar
From the Open-Publishing Newswire
Indybay Feature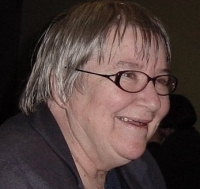 Fri Feb 23 2007
(Updated 02/24/07)
Lynne Stewart and Michael Ratner on Bay Area Speaking Tour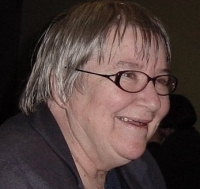 Attorney Lynne Stewart is on a 21-event, six-day tour of Northern California. Michael Ratner, Jeff Mackler, and Pam Africa will accompany Lynne for the first three days, February 23-25, during which time the tour will include major meetings and receptions in San Francisco, Berkeley, Marin and Palo Alto. Events during the tour will benefit both Lynne Stewart and Mumia Abu-Jamal. Lynne and Jeff will then be visiting Sacramento, Fresno and Santa Rosa as well as three area law schools and many other events.
List of events |

Photos & Video |

Audio
Lynne Stewart was a civil rights lawyer in New York City until she was convicted of charges of "terrorist conspiracy." She is appealing her conviction and 28-month prison sentence. Stewart's two co-defendants, Mohammad Yousry and Ahmed Sattar, both legal workers for Stewart, were similarly convicted. Attorney Michael Ratner is president of the Center for Constitutional Rights (CCR), an organization that has helped lead the fight against the massive repression unleashed in the wake of 9/11. Ratner is currently in a battle to use the German court system to file war crimes/torture charges against Donald Rumsfeld, U.S. Attorney General Alberto Gonzales and some eight other U.S. officials responsible for torture in Abu Ghraib prison in Iraq and elsewhere. Pam Africa of the MOVE organization is a nationally-recognized figure in the movement to free Mumia Abu-Jamal. Mumia is the award-winning and innocent African-American journalist on Pennsylvania's death row for the past 25 years. Jamal's case is currently before the U.S. Court of Appeals for the Third Circuit, with the State of Pennsylvania seeking its third order for Mumia's execution by lethal injection. Jeff Mackler is the director of the West Coast Lynne Stewart Defense Committee and is a co-coordinator with the Mobilization to Free Mumia.
Mumia's case is nearing the final legal proceedings that his attorney, Robert R. Bryan, believes will lead to a new trial and his freedom. As organizers for Mumia, the Mobilization to Free Mumia aims to create a political climate to make Mumia's freedom, the only political alternative- "despite a legal system mired in racist and class prejudice..." The 'Mobe' says, "Mumia's innocence will be demonstrated yet gain during this tour with startling evidence that no one has heard before."
Flyer, poster, and postcard | Indybay's Past Coverage of Lynne Stewart | Free Lynne Stewart | Mobilization to Free Mumia | Center for Constitutional Rights | The MOVE | Mumia's Freedom Journal
We are 100% volunteer and depend on your participation to sustain our efforts!
Get Involved
If you'd like to help with maintaining or developing the website, contact us.