From the Open-Publishing Calendar
From the Open-Publishing Newswire
Indybay Feature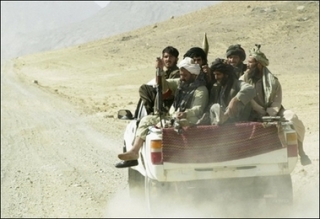 Sat Aug 26 2006
Rising Violence as NATO takes charge of Southern Afghanistan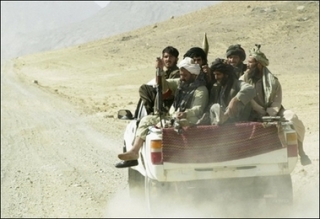 On August 17th, 2006
, a US warplane
dropped a bomb on a police convoy
in Eastern Afghanistan killing least twelve Afghan policemen. On July 31st, NATO pilots
killed 13 Afghan civilians
, including nine children, during an attack close to the British base at Musa Kala in Helmand province.
July 2006 was officially the bloodiest month in Afghanistan
since the US-led invasion of the country in November 2001. It is estimated that between January and August at least 1,700 people were killed in fighting across the country. The death toll was a result of operations by foreign troops—involving heavy air bombardment of villages mainly in the south—and attacks by insurgent guerrillas, armed drug barons and Taliban fighters.
Violence sweeps across Afghanistan | Attacks on Afghan schools rise | 'Many killed' by Afghan car bomb | Taliban's terror tactics reconquer Afghanistan | Afghan violence 'leaves 22 dead' | Taliban take two Afghan towns | Blast at Afghan government office kills two
John Chuckman writes for Counterpunch
: "Although American military destruction in Afghanistan appears to have been less than in Iraq, this largely reflects the fact that there was little infrastructure in Afghanistan to start with, especially when compared with what existed in Iraq, once the Arab world's most advanced country. Still, relative terms are what count here, and destruction in Afghanistan was considerable. Now that the financial costs of the two wars and the instability and risk of the occupations have proved much greater than anticipated, Bush is not able to execute even rushed, poorly-made plans for reconstruction."
Afghanistan's capital is
facing an acute electricity shortage
that officials say will only get worse in winter as US financial support for its power-generating plants is being scaled back. In the heat of summer there are only a few hours of city power each day with most offices and homes relying on fuel-guzzling generators for their electricity needs.
In Northern Afghanistan, farmers are selling off their animals and trekking to other areas due to the
worst drought in five years
.
In July, a British and Canadian-led NATO force
officially took control of the south of the country
. British troops in Afghanistan soon
undertook their biggest operation since the fall of the Taleban
. Three hundred soldiers - backed by hundreds of American and Canadian troops - took control of Sangin in the southern province of Helmand.
The United States general in charge of training Afghanistan's army has said it will be
three more years before it is ready
. The US-trained Afghan army is supposed to take over the security responsibilities now carried out by foreign troops.
Canada to press ahead with Afghanistan intervention despite mounting casualties | Australian government to deploy 150 extra troops to Afghanistan | UK sends more troops to southern Afghanistan as fighting escalates | Deployed to Afghanistan's 'Hell' | Rebuilding Afghanistan: From Sun Up to Can't Stop | Canada engaged in colonial intervention in Afghanistan | Afghan Struggle Could Last for Years: Has West the Will to Fight? | Coalition troops retake Afghan towns | Britain to put in more troops as attacks mount
Escalating attacks by the Taliban and other armed groups on teachers, students and schools in Afghanistan are shutting down schools and depriving another generation of an education,
Human Rights Watch has said in a new report
. Schools for girls have been hit particularly hard, threatening to undo advances in education since the Taliban's ouster in 2001.
The Afghan government has also alarmed human rights groups by approving
a plan to reintroduce a Department for the Promotion of Virtue and Prevention of Vice
, the body which the Taliban used to enforce its extreme religious doctrine.Under the Taliban the Ministry for the Promotion of Virtue and Prevention of Vice became notorious for its brutal imposition of the Taliban's codes of behaviour.
Taliban use beheadings and beatings to keep Afghanistan's schools closed | Afghanistan to deport Christian group
Related Categories:
Afghanistan
We are 100% volunteer and depend on your participation to sustain our efforts!
Get Involved
If you'd like to help with maintaining or developing the website, contact us.