From the Open-Publishing Calendar
From the Open-Publishing Newswire
Indybay Feature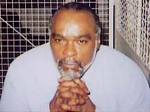 Tue Oct 11 2005
Tookie Williams Faces Execution This Year If Clemency Not Granted
Supreme Court Says Racial Bias in Jury Selection Not Grounds for Appeal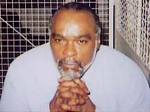 Stanley "Tookie' Williams was convicted in 1981 of murdering four people during two robberies, and sentenced to San Quentin State Prison's death row. Although he was a founder of the Crips gang in Los Angeles, he has said that he regrets his gang involvement. He also has said that he is innocent of the crimes for which he was convicted. No physical evidence pointed to Williams as a killer. He has been nominated for multiple Nobel Peace Prizes as a result of his writing of childrens' books.
Today the U.S. Supreme Court rejected Stanley "Tookie" Williams' appeal to investigate the racism and discrimination at the heart of the case, as well as Tookie's innocence issues. One issue highlighted the fact that the prosecutor in Tookie's original case removed all of the Black jurors from the jury, leaving an all-white jury to deliberate the case. During the trial, this prosecutor made racially-coded remarks during his closing argument, comparing Williams to a Bengal tiger in a zoo, and stating that a black community - South Central Los Angeles - was equivalent to the natural "habitat" of a Bengal Tiger. The California State Supreme Court had twice censured this prosecutor for discriminatory behavior. The all-white jurors may not have been the defendant's "peers," since Williams is African-American and the jurors may not have understood the challenges that people of color living in an oppressed neighborhood experience.
The Supreme Court's refusal to investigate racism in this case establishes as "case law" for the nation the right for prosecutors to exclude jurors on the basis of race and to denigrate minority defendants in front of all-white juries. Supporters of Williams feel that this ruling is a frontal attack on the civil rights of all Americans. The 9th U.S. Circuit Court of Appeals posited in 2002 that Tookie's prison writings, in which he
renounces his former life as a gangster
, could be
grounds for the California governor to grant him clemency
. Williams could be given an execution date as soon as January 2006.
Clemency Petition
Campaign to End the Death Penalty is sponsoring a "Voices from Death Row" speaking tour. It includes Tookie's friend and advocate, Barbara Becnel, and there were events in San Francisco and Berkeley on October 11th, and in Los Angeles on October 29th.
Read more
The Berkeley Fellowship of Unitarians will be
screening the movie "Redemption"
, which is about Tookie's life, on
Friday, October 21st
, at 7:00 pm, at 1924 Cedar St. at Bonita Ave. in Berkeley. The California Attorney General has set a
December 13th execution date
for Tookie Williams.
Read more about the October 11th decision | 9th Circuit Decision from February 2, 2005 | Past Indybay Coverage of the Williams Case | Tookie's Statement Against the Death Penalty | California Department of "Corrections and Rehabilitation"
We are 100% volunteer and depend on your participation to sustain our efforts!
Get Involved
If you'd like to help with maintaining or developing the website, contact us.