From the Open-Publishing Calendar
From the Open-Publishing Newswire
Indybay Feature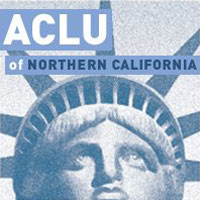 Sun May 6 2012 (Updated 05/07/12)
The California Constitution "Is Broader and More Protective Than the First Amendment"
Sun May 6 2012 (Updated 05/07/12)
ACLU-NC Submits Brief in Support of Indybay's Bradley Stuart Allen and Alex Darocy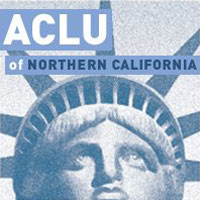 The American Civil Liberties Union of Northern California filed
a brief as amicus curiae
, on May 3rd, in support of Bradley Stuart Allen and Alex Darocy's motion to dismiss, pursuant to Penal Code section 995, pending before the Superior Court of California for the County of Santa Cruz.
The
995 motion to dismiss
, and a motion to dismiss for
selective prosecution
, were filed by Allen's attorney, Benjamin Rice, and Darocy's attorney, George Gigarjian.
The
ACLU of Northern California
concludes, "The prosecution's theories of liability for conspiracy to trespass and aiding and abetting trespass seek to punish Allen and Darocy for activity they engaged in that is protected by the First Amendment and the liberty of speech clause of the California Constitution. This type of prosecution endangers the freedom of the press by punishing journalists based on the content and viewpoint of the material they publish, by impermissibly burdening newsgathering, and by ultimately restricting the public's access to newsworthy events. The Court should dismiss the conspiracy charges, as well as any other charges that rest upon an aiding-and-abetting theory of liability."

Read More and Download the Documents
See Also: Indybay Journalists Charged with Felony: Conspiracy to Make Media | Community Members Rally for Charges to Be Dropped Against the Santa Cruz Eleven | Support the Santa Cruz Eleven
Related Categories:

California | Santa Cruz Indymedia | U.S. | Global Justice and Anti-Capitalism | Indymedia | Police State and Prisons | Front Page