From the Open-Publishing Calendar
From the Open-Publishing Newswire
Indybay Feature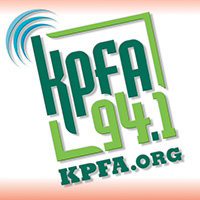 Tue Nov 9 2010
(Updated 11/12/10)
Age of KPFApocalypse
On-Air Drama at KPFA After Executive Director Acts on 2-Year Financial Collapse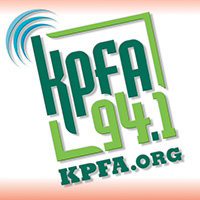 Marc Sapir writes
, "The core paid staff (representing perhaps 30-50 staff people at KPFA) essentially seized control of KPFA this morning [November 9th] to rally their listener base to resist efforts that could restore KPFA to financial solvency for the first time in 2 years, and bring it back from the brink of collapse (KPFA does not now have cash income to pay the staff regularly).
"In an on air broadcast for 2 hours from 7-9 am today, the paid 'unionized' staff brought out every big gun among their present and past programmers to lambaste the efforts by the Pacifica Foundation directors to use layoffs by lowest seniority to prevent a financial collapse, claiming the effort is nothing but a politically motivated vendetta and an attack on local programming.
"What goes unstated is that the majority of staff at KPFA—over 150 programmers and producers--the people who keep the station on air 24/7 are volunteers are not represented in these antics. The exclusivist core group claim to be unionized workers derives from the truth that they do have a CWA contract; but they also successfully operate as a quasi management team. For example, to de-certify the organization representing the unpaid staff just a few short years ago. Functioning as power brokers who claim the station as their own—and this includes some excellent on-air programmers— this collective of paid staff was recently responsible for the lay off of Nora Barrows-Friedman (the best programmer on Palestinian rights and reportage from the West Bank). They don't want to talk about that Nora had seniority rights which the exclusivists and their Union refused to defend because they themselves had agreed that the Flashpoints Program (of which Nora was an integral part) be targeted; indeed Nora was raked over the coals at a closed Union meeting for protesting her 50% salary cut. And the same group has consistently made it no secret that they want to get several locally based political advocacy programs off the air (in particular Flashpoints and Hard Knock)..."

Read more and listen to audio |

11/11 Rally To Protect Community Programming |

KPFA Paid Staff Rallies: Part 1 | Part 2 | Part 3 | Part 4 | Part 5 |

Brian Edwards Tiekert: Syncing The Mother Ship
See also
:
Current Troubles at KPFA
|
An Observation About KPFA and The Use of the Air
|
Listeners speak out against KPFA Morning Show layoffs
|
Nir Rosen, Power and KPFA's Morning Show
|
The Fundamental Premise of the Pacifica Mission, Does It Matter Anymore?
|
Shameful union busting by Pacifica
|
REVEALED: Pacifica Management Salaries, and Behind the Firings at KPFA
|
KPFA Staff Host Renegade Show After Firing
|
Brian Edwards-Tiekert Arguing to the Pacifica Board FOR The Necessity of Staff Layoffs
|
The "Sustainable Budget" proposals -rejected by the National Finance Committee and why
|
Reactionary Larry Bensky attacks Pacifica Elections; Defends Morning Show Tantrum
|
Pacifica Sacks the KPFA Morning Show
|
KPFA's Union Files Unfair Labor Practices Charge with NLRB
|
Video of the KPFA picket, 7 minutes long
|
11/9/10 KPFA replaces Morning Show & Brian ET with KPFT show
|
Thursday November 11: Rally to Save KPFA's Hard Knock Radio, Flashpoints and Full Circle
|
SF Bay View's KPFA Coverage
Related Categories:

California | East Bay | U.S. | Health, Housing & Public Services | Labor & Workers | Media Activism & Independent Media | Front Page
We are 100% volunteer and depend on your participation to sustain our efforts!
Get Involved
If you'd like to help with maintaining or developing the website, contact us.