From the Open-Publishing Calendar
From the Open-Publishing Newswire
Indybay Feature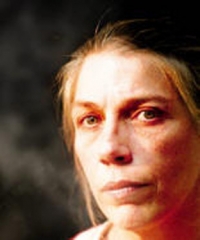 Mon Mar 31 2008
Fry and Shafer Released on Bail Pending Appeal
Medical Cannabis Doctor Sentenced to 5 Years, But Set Free to Wait for Appeal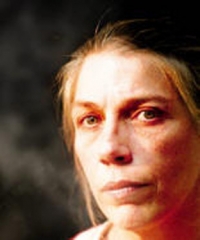 On March 19th, Dr. Marion "Mollie" Fry and Dale Schafer walked out of a US Court in Sacramento free on bail pending appeal after being sentenced to a five-year mandatory minimum for conspiracy to cultivate and dispense medical cannabis. US District Judge Frank Damrell deplored the sentence as a "tragedy" that should "never have happened." Supporters were elated by Judge Damrell's decision to grant release the defendants on bail after much of the hearing had resulted in rulings in favor of the prosecution. Defense attorney Tony Serra called it "one of the saddest days I've confronted in a long career" after Damrell turned down all the defense's motions to avoid the mandatory minimums.
Dr. Mollie Fry stirred the courtroom to tears as she related the story of her struggle with breast cancer and subsequent desire to help people with medical cannabis. "We caused no harm to anyone," she said, "There were no victims." Judge Damrell acknowledged the legitimacy of Fry's medical use of marijuana, but said that the couple had "spiraled out of control. ' He concluded that he had "no choice" but to impose the mandatory minimum of 5 years, a sentence dictated by the jury's finding that the couple had grown a total of slightly more than 100 plants over a period of three years.
On the final issue of the day, Judge Damrell agreed that the couple had "substantial" grounds for appeal so as to justify their release on bail. Following expert testimony by attorneys J David Nick and Ephraim Margolin, Damrell found substantial appeals issues relating to entrapment, the defendants' state of mind, and the conflict between state and federal laws. He added that the couple's precarious state of health was further extraordinary grounds for keeping them out of prison. He reprimanded Dr. Fry for her loose standards in recommending marijuana, and stipulated as a strict condition for her release that she desist from further recommendations, to which she assented. Dale Gieringer of California NORML writes, "Judge Damrell effectively declared the bankruptcy of US laws regarding mandatory sentencing and medical marijuana, and rightly referred the matter to higher authorities to decide. There are good grounds to hope that Dale and Mollie will be vindicated by the Ninth Circuit and/or a change in administration." Doctor Fry reportedly sold her practice by the end of March.
Reports from the Sentencing | Announcement of the sentencing | 8/22/2007: Medical Cannabis Doctor and Attorney Found Guilty of Growing Cannabis Plants | Doctor Fry's website
We are 100% volunteer and depend on your participation to sustain our efforts!
Get Involved
If you'd like to help with maintaining or developing the website, contact us.