From the Open-Publishing Calendar
From the Open-Publishing Newswire
Indybay Feature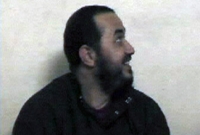 Sun Jul 9 2006
The Life And Death of Zarqawi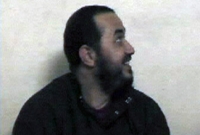 On June 7th 2006, the US announced that it had killed the head of Al Qaeda in Iraq. Zarqawi died at 6.15am in a house in Habhab, close to the town of Baquba. "
Two F-16s bombed the house
, then Iraqi and US troops were sent in to comb the site. Prime Minister Nuri Al-Maliki announced the news at a press conference attended by George Casey, the commanding general of coalition forces in Iraq, and Zalmay Khalilzad, US ambassador to Baghdad. President Bush also held a news conference in Washington to tell the world that Zarqawi was no more."
To at least one reporter
, "the manner in which Zarqawi died confirms the belief that his military and political importance was always deliberately exaggerated by the US. He was a wholly obscure figure until he was denounced by US Secretary of State Colin Powell before the US Security Council on 5 February 2003. Mr Powell identified Zarqawi as the link between al Qaeda and Saddam Hussein though no evidence for this was ever produced."
Death of a Jailbird: Zarqawi's End is Not a Famous Victory | Zarqawi's Death Will Have Little Effect Upon War | Zarqawi's Face: Invitation to a Sanitized Beheading | Pro-Zarqawi MPs anger Jordan | Anbar Mourns Zarqawi | Zarqawi Autopsy - Jordan Refuses Repatriation of Body | Zarqawi sought US-Iran War | "Bin Laden" Hails Zarqawi A Lion | Zarqawi successor 'in Egypt jail'
World Socialist Website writes
:
There is something not only politically odious, but psychologically perverse in the lurid and manic response of the US government and media to the killing of Abu Musab al-Zarqawi. The exultation in the Islamist terrorist's demise, replete with gruesome photos of the corpse plastered across newspapers and displayed on TV screens, takes on an almost ritualistic character. The killing of Saddam Hussein's sons and the capture of the former Iraqi president evoked similar official responses.
Iraqi blogger Riverbend writes
:
How do I feel? To hell with Zarqawi (or Zayrkawi as Bush calls him). He was an American creation- he came along with them- they don't need him anymore, apparently. His influence was greatly exaggerated but he was the justification for every single family they killed through military strikes and troops. It was WMD at first, then it was Saddam, then it was Zarqawi. Who will it be now? Who will be the new excuse for killing and detaining Iraqis? Or is it that an excuse is no longer needed- they have freedom to do what they want. The slaughter in Haditha months ago proved that. "They don't need him anymore," our elderly neighbor waved the news away like he was shooing flies, "They have fifty Zarqawis in government."
So now that Zarqawi is dead, and because according to Bush and our Iraqi puppets he was behind so much of Iraq's misery- things should get better, right? The car bombs should lessen, the ethnic cleansing will come to a halt, military strikes and sieges will die down… That's what we were promised, wasn't it? That sounds good to me. Now- who do they have to kill to stop the Ministry of Interior death squads, and trigger-happy foreign troops?"
From Al-Ahram Weekly (June 2005)
:
The first time the world heard the name Al-Zarqawi was during the run-up to the Iraq war, when on 6 February, 2003, former US secretary of state Colin Powell told the UN Security Council that the 37-year-old Jordanian radical was an associate of Osama Bin Laden who had sought refuge in Iraq. Since then his name has been associated with ruthless kidnappings, bombings and beheadings of Iraqis and foreigners in Iraq.

Al-Zarqawi, whose real name is Ahmed Fadil Nazzal Al- Khalayla, was born in 1966 in the Jordanian desert town of Zarqa to a family from the Bani Hassan tribe. He spent his childhood in a poor and crowded family, and in his teens, he was known as a neighbourhood bully. He soon turned to religion and began to frequent mosques, where he made friends with members of Islamic groups calling for jihad.

In the late 1980s, Al-Zarqawi joined the jihad against the Soviet occupation of Afghanistan... After the US war on Afghanistan, Al-Zarqawi escaped to neigbouring Iran, an odd place for a militant Sunni who always considered the Shia branch of Islam heretic. Soon he showed up in northern Iraq where he established links with Ansar Al-Islam, a group of Kurdish Islamist extremists from the mountainous north of the country. Surprisingly, he moved to areas under Saddam Hussein's control shortly before the war the United States launched to topple the Iraqi dictator in March 2003. Whether he was in hiding, as his followers claimed, or he was there with the regime's consent, his existence in Saddam's territory just before the war started meant that Al-Zarqawi had chosen American occupied Iraq as his best venue for anti-US jihad.
Wikipedia Entry on Zarqawi

Past Indybay Posts About Zarqawi:
Is "Zarqawi" Another Black-Op? | Was Berg's Beheading a Case of Death Squad and Mistaken Identity? | 'They want Zarqawi. They can't kill him so they're killing us' | Zarqawi rallies Muslims as US strikes Falluja | Zarqawi group calls for Margaret Hassan's release | Two dead in Kirkuk as ''Zarqawi'' slams Muslim scholars | Bombs, Zarqawi, and Sistani's Constitution | "Zarqawi" declares "bitter war" on upcoming Iraqi elections | Al Qaeda Mocks Reports of Zarqawi Aides' Arrests | New photos released reported to show al Zarqawi | Al-Zarqawi: Hot pursuit or hot air? | Iraq: At least 30 die as Zarqawi declares "all-out war" | Zarqawi's war whoops | Iraqi Cleric says al-Zarqawi died long ago | Why Do Zarqawi and Bush Bomb? Because We Let Them | Zarqawi Claims Jordan Blasts, World Condemns
Related Categories:
Iraq
We are 100% volunteer and depend on your participation to sustain our efforts!
Get Involved
If you'd like to help with maintaining or developing the website, contact us.