From the Open-Publishing Calendar
From the Open-Publishing Newswire
Indybay Feature
Suterra Issues Cease and Desist Letter to Indybay regarding "Secret" Ingredient in CheckMate Pesticide
Suterra LLC, a manufacturer of "biorational" pest control products based in Bend, Oregon, has issued a cease and desist letter to Indybay demanding that information about a "secret" ingredient in the CheckMate OLR-F mating disruption pheromone be removed from the site.
Suterra LLC, a manufacturer of "biorational" pest control products based in Bend, Oregon, has issued a cease and desist letter to Indybay demanding that
information
about a "secret" ingredient in the CheckMate OLR-F mating disruption pheromone be removed from the site. On September 28th, the Santa Cruz Sentinel
published the key ingredients of CheckMate OLR-F
, information inadvertently provided to the Sentinel by the United States Environmental Protetion Agency (EPA). The Sentinel was immediately contacted by a lawyer for Suterra and they removed the ingredients from their website.
HOPE (Helping Our Peninsula's Environment)
, a Monterey County non-profit environmental organization
started a lawsuit
against the California Department of Food and Agriculture (CDFA). They filed supplemental papers with the Court on October 9th, including mention of the formerly secret "inert" ingredient in the Checkmate pesticide. Also on October 9th, at the Santa Cruz City Council meeting, the City of Santa Cruz voted (4-3) to either join HOPE's lawsuit or file a separate action to stop spraying planned in Santa Cruz County, including residential areas, to take place
November 4th - 9th
. On October 10th, Monterey County Judge Robert O'Farrell issued a temporary restraining order of aerial pheromone spraying in Monterey County for Light Brown Apple Moth. After the judge's ruling, the CDFA suspended the Light Brown Apple Moth pheromone application on the Monterey Peninsula
"until further notice."
The Santa Cruz County Board of Supervisors will hold a
public hearing
to consider the issue on October 16th.
The identity of this isocyanate compound can now be found in court records and
local newspapers
, including the Monterey County Herald and the Santa Cruz Sentinel, which has re-published the information since the Judge's ruling.
Aerial spraying took place in Monterey County on four nights, September 9th - 12th. According to safety data on the
Suterra website
, inhalation of CheckMate OLR-F is "not a likely route of exposure", however if exposure occurs, "remove victim to fresh air... Get medical attention." The
website for the National Institutes of Health
state, "Isocyanates are irritating to the skin and the mucous membranes, the skin conditions ranging from localized itching to more or less widespread eczema. Eye affections are less common and, although lacrimation is often found, conjunctivitis is rare. The commonest and most serious troubles, however, are those affecting the respiratory systems."
HOPE
states that there is a remarkable overlap with the symptoms and illnesses reported by 110 Monterey County residents and the symptoms known to be caused by the isocyanate.
see related
:
Petition: Stop the Spray!
|
Pro LBAM Spray Next Political moves
|
LBAM the stuff they will unleash on us.
|
Talk of the Bay: Steve Scholl Buckwald on Aerial Spraying in Santa Cruz
|
Suterra's Legal Moves
|
Light Brown Apple Moth Summary
|
Organic Farmers (CCOF) Approves LBAM Spray
|
HOPE files Court papers including mention of Polymethylene polyphenyl isocyanate
|
FRSC: Apple Moth Spraying in Santa Cruz interview with David Dilworth
|
HOPE Sues CDFA to Halt Aerial Spraying of Pesticide on Peninsula Cities
|
"Aerial Applications of CheckMate®OLR-F Are Necessary in Your Area"
more resources and organizations: Helping Our Peninsula's Environment (HOPE) News | LBAMspray.info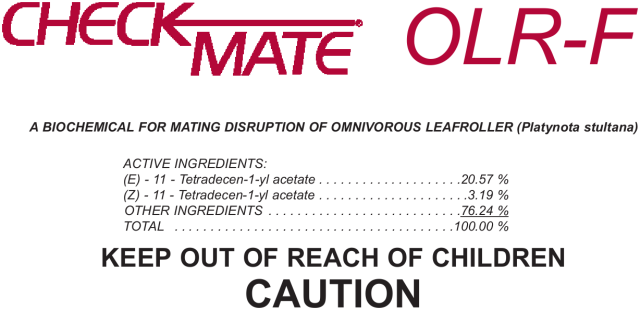 IndyMedia (Santa Cruz)
Hi,
David Dilworth here, Executive Director of Helping Our Peninsula's Environment.
Thank you for covering the Aerial Spraying of our communities with an untested pesticide.
Please allow me to suggest a small correction.
Your headline says "Suterra Issues Cease and Desist Order to Indybay regarding "Secret" Pesticide Ingredient."
While I am not a lawyer, I am pretty clear about a few points of law.
Legally speaking Suterra has no authority to issue a "Cease and Desist Order." Only a Judge can issue a Cease and Desist "Order."
I believe Suterra can only send a threatening letter demanding "Cease and Desist" which you can comply with or ignore.
Apparently they sent the same letter to Coast Weekly (Monterey County Weekly) who fought it yesterday in an LA Court and got it put on hold until December.
I've attached an article about trade secret law and free speech. I believe you get to publish - without ever reaching the idea of free speech because they lost their trade secret accidentally.
It is my belief that Suterra's saber rattling is worthless as they have lost any trade secret protection for the ingredients that have been published.
Trees Rock!
-David Dilworth, Executive Director
Helping Our Peninsula's Environment
Carmel, California,
831 624-6500
http://www.1hope.org
Founded in 1998, and known for helping with hundreds of environmental and democracy successes, H.O.P.E. is an IRS 501(c)3 non-profit, tax deductible, public interest group protecting our Monterey Peninsula's natural land, air, and water ecosystems and public participation in government, using science, law, education, news alerts and advocacy.
* HOPE has achieved more environmental and democracy successes than all other Monterey County non-profits combined.
* HOPE participates in more governmental meetings than any other Monterey County group.
* HOPE's website shows up as Number 1 in many Google Searches and is Monterey County's largest democracy and environmental website with more than 350 pages.
=======================
I think that I shall never see,
A poem lovely as a tree.
A tree whose hungry mouth is prest,
Against the earth's sweet flowing breast.
A tree that looks at God all day,
And lifts her leafy arms to pray.
A tree that may in Summer wear,
A nest of robins in her hair.
Upon whose bosom snow has lain,
Who intimately lives with rain.
Poems are made by fools like me,
But only God can make a tree.
-Joyce Kilmer
We are 100% volunteer and depend on your participation to sustain our efforts!
Get Involved
If you'd like to help with maintaining or developing the website, contact us.