From the Open-Publishing Calendar
From the Open-Publishing Newswire
Indybay Feature
Judge upholds coronavirus pandemic eviction ban in San Francisco
Eviction Ban During the Coronavirus Covid-19 Pandemic: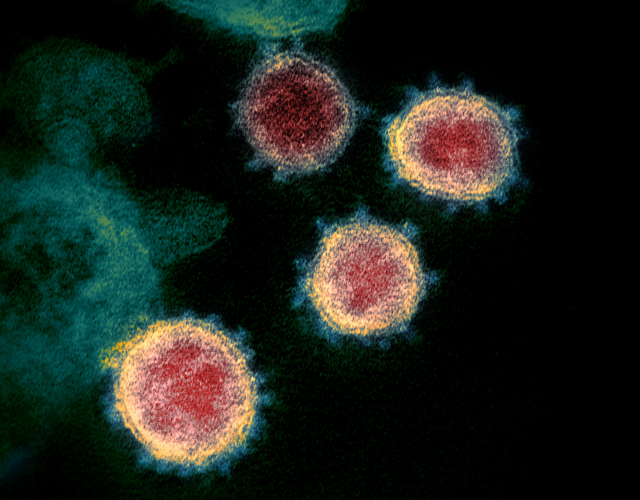 Judge upholds coronavirus pandemic eviction ban in San Francisco
By Lynda Carson - Aug, 3, 2020
Earlier today
Judge Charles Haines upheld a San Francisco city ordinance preventing unscrupulous landlords from evicting tenants
who can not pay their rent or additional penalty fees during the coronavirus Covid-19 pandemic that has killed over 155,000 loved ones across the nation since the pandemic began.
Judge Charles Haines ruling was an absolute defeat for the unscrupulous San Francisco Apartment Association, San Francisco Association of Realtors, Coalition For Better Housing, and the Small Property Owners Of San Francisco, and their assault on the ordinance. The losing landlord entities sought to evict and exploit the victims of the coronavirus Covid-19 pandemic by charging late fees, penalties and interest from those who were unable to pay their rent because of the disastrous pandemic that has left over 50 million people trying to receive unemployment benefits locally, and across the nation.
In a statement by Dean Preston on Twitter, a SF District 5 Supervisor, he stated, "Today, Superior Court Judge Charles F. Haines issued an order denying the landlord challenge to San Francisco's new ordinance protecting tenants permanently from eviction for COVID-related nonpayment of rent during the pandemic."
In additional statements on Twitter by Preston, he stated,
"The City's defense of the lawsuit was led in court by Wayne Snodgrass of the City Attorney's office. The Eviction Defense Collaborative, represented by attorney Robert Devries, intervened in the litigation to defend the ordinance. Arguments were presented to the Court 7/31/20.
This is a resounding victory for vulnerable tenants in San Francisco. I have said from the start, we will not stand by and watch thousands of San Franciscans become homeless because of a pandemic they cannot control, and I'm proud that our legislation has been vindicated in court. The Court found that the ordinance is a permissible exercise of the City's power to regulate the grounds for eviction, and does not violate state law or the constitution."
Activists locally and across the nation are trying to stave off
mass evictions of 20 million people or more that may occur soon,
as a direct result of the catastrophic coronavirus Covid-19 pandemic that has forced tens of thousands of people to shelter-in-place.
Local affordable housing developers are struggling to stay afloat in the midst of the coronavirus Covid-19 pandemic and eviction bans taking place,
who have received loans through the Paycheck Protection Program (PPP)
to assist in their operations.
The Covid-19 pandemic has affected many musicians, including some local Bay Area musicians called
Vitamin Em who are performing some of their latest wonderful music on Zoom while sheltering-in-place,
in addition to the Oakland Symphony for their
performance of 'This Land Is Your Land', by Woody Guthrie.
Local
guitar builders and luthiers have faced some daunting problems as they try to figure out what they can do to sell their beautiful handmade guitars,
after most of the 'guitar shows' have been cancelled across the nation, and in countries around the world, because of the coronavirus pandemic.
Reportedly, many concerts
and
concert tours and events have been cancelled across the nation.
The economy has been so bad that many
musicians, filmmakers, guitar builders and entities in the entertainment industry
have been seeking Paycheck Protection Program (PPP) loans to stay afloat, and pay off their employees.
Meanwhile, earlier today between 4:00PM and 6:00PM, the tenants at 1921 Walnut St., in Berkeley held a
protest downtown Oakland in front of the offices of the UC Regents
in an effort to stop their evictions in a four story residential building in Berkeley.
In Washington D.C. as the lawmakers struggle to come up with another massive aid package to assist those in need, the contemptible Trump regime is doing everything possible to
sabotage the November election by attacking the beloved Postal Service.
Lynda Carson may be reached at
tenantsrule [at] yahoo.com
>>>>>>
>>>>>>
We are 100% volunteer and depend on your participation to sustain our efforts!
Get Involved
If you'd like to help with maintaining or developing the website, contact us.