From the Open-Publishing Calendar
From the Open-Publishing Newswire
Indybay Feature
QANON Adherent worms into Toluca Lake Neighborhood Council/ Tony Cardenas Office
Summary: Jo Ann Rivas, the controversial NoHo Neighborhood Council Rep who served on LAVC Citizen's Building Oversight Committee during the massive racketeering fraud at Los Angeles Valley College, has cast her net to involve Congressman Tony Cardena and the Greater Toluca Lake Neighborhood Council.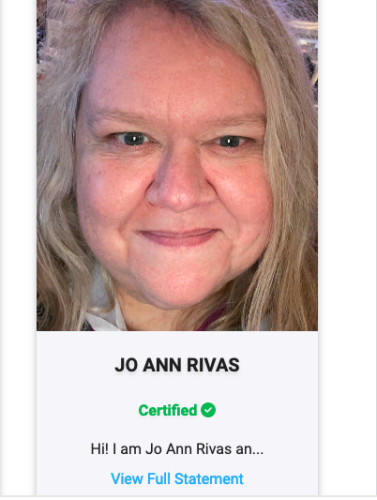 May 13, 2023 Indybay published
'Controversial NoHo Neighborhood Rep Named in Racketeering Scheme at Los Angeles College'
detailing how Jo Ann Rivas, a member of the North Hollywood Neighborhood Council received questionable appointments to the Los Angeles Valley College Citizen's Building Oversight Committee as well as the LAVC Media Arts Department Advisory Meeting. Rivas lacked qualification for either appointment and these appointments coincided with the massive, multi-million dollar racketeering scheme involving construction of the Valley Academic and Cultural Center.
The story also published disturbing messages from Jo Ann Rivas's Twitter account that has since been permanently suspended as too extreme even for Elon Musk's free Twitter.
The messages include Rivas advocating for public executions for 'treason,' images of Gavin Newsom against a Swastika Nazi Flag, soliciting two LAPD Senior Lead Officers to disregard Covid-19 Health Mandates and more.
A second article, May 18, 2023,
'Corrupt North Hollywood Neighborhood Council Rep Turned Blind Eye To College Fraud'
included emails from Rivas and LAVC's Grant Director Dan Watanabe detailing that Rivas was aware of Accreditation Violations and Academic Fraud in the LAVC Media Arts Department – and for the most part turned a blind eye.
Now Rivas has apparently joined a second neighborhood council, being elected to the Greater Toluca Lake Neighborhood Council, while also serving on the NoHo Neighborhood Council.
A video posted by Congressman Tony Cardenas in the past year on Facebook, likewise profiles Rivas as someone working with his office for the past seven years. This is alarming, given Rivas's previously reported online comments however appear to be only the tip of the iceberg compared to the comments she made after the January 6 insurrection, which she appears to have supported.
Jo Ann Rivas immediately began tweeting up a storm online a couple days after the insurrection comparing anti-extremist legislation to combat domestic terrorism as comparable to the Nazi's taking over the Weimer Republic. On retweet of another tweet shared the day after the January 6 Insurrection shows her support for insurrection.
Given Jo Ann Rivas's many disturbing comments online, her at best failed oversight of the Valley Academic and Cultural Center building project, lying about her professional experience as a Casting Director while receiving pay from the LACCD, and her turning a blind-eye to fraud at Los Angeles Valley College – it raises serious questions about the integrity of both Congressman Tony Cardenas's office and the composition of the Greater Toluca Lake Neighborhood Council.
We are 100% volunteer and depend on your participation to sustain our efforts!
Get Involved
If you'd like to help with maintaining or developing the website, contact us.