From the Open-Publishing Calendar
From the Open-Publishing Newswire
Indybay Feature
Ian Masters CIA Operative Protested At KPFA In Berkeley
A speak out was held in front of KPFA in Berkeley to protest CIA operative Ian Masters who the KPFA manager has put on for 10 hours a week. Masters whose family were personally involved in CIA coups puts ex-CIA and ex-FBI agents on his show regularly and supports US imperial adventures. He also supports the police in the continued imprisonment of Mumia Abu-jamal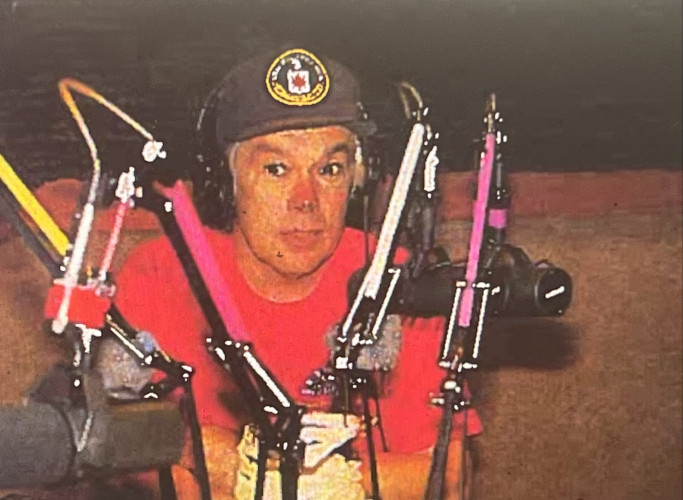 A speak out took place at Pacifica KPFA radio station to protest former KPFK programmer Ian Masters. Masters had to resign from KPFK after telling listeners that they should make a financial boycott of KPFK and Pacifica and was publicly attacking other programmers at the station. His family is connected to the CIA and he has supported US interventions around the world. He also has on as guests many ex-CIA and retired FBI staffers. He has also supported the continued incarceration of framed journalist and political leader Mumia Abu-jamal and supported the police charges against Mumia.
Many listeners in Los Angeles also were angry that he refused to have any Black guests on apparently because his rollerdex did not include African Americans.
Speakers also discussed the history of the role of Zionism at KPFA and the silencing of critics of the apartheid Israeli regime by the management. The speak-out was sponsored by Rescue Pacifica and Pacifica Fightback.
This action took place on 6/22/23
Additional Media:
Shut Up Or Speak Out! KPFA Press Conference For Democracy & Transparency
https://youtu.be/hbHUrLR9Wy0
lay The KPFA Local Station Candidate Debates On the Air! Youtube Won't Do & Stop Rigging Elections!
https://youtu.be/95PHBEWymrQ
KPFA Business Maria Negret Report To Staff On Failure to Pay Property Taxes
https://www.youtube.com/watch?v=_AhKXQZPFLk&t=322s
KPFA Bylaw Referendum Debate July 2, 2021
https://kpfa.org/archives/2021/7/2/
KPFA Pacifica Local Station Board/Public Discuss On Financial Crisis, Bankruptcy & Governance
https://youtu.be/WsN9lZPQrJs
Additional Information:
Rescue Pacifica
http://www.rescuepacifica.net
Pacifica Fightback
http://Pacificafightback.org
Production of Labor Video Project
http://www.labormedia.net
Background Briefing Production
Date: Sat, Apr 17, 2021 at 6:46 PM
Subject: Mumia
Dear Sheila,
If you talk to reporters who covered the case and those who knew Mumia
as fellow journalists when he got involved with MOVE then was
understandably outraged by the Philadelphia police's massacre of the
movement and the burning alive of the children, it is no surprise he
killed the cop which is what he admitted to to the EMS crew who
treated him at the scene. I frankly don't understand why he doesn't
tell the truth and own what he did instead of feeding the martyr myths
to his gullible followers. There are plenty of black men in jail who
shouldn't be there. He just happens to be less deserving of adulation.
But since I'm against capital punishment, he should not be on death
row.
Cheers,
Ian Masters
We are 100% volunteer and depend on your participation to sustain our efforts!
Get Involved
If you'd like to help with maintaining or developing the website, contact us.