From the Open-Publishing Calendar
From the Open-Publishing Newswire
Indybay Feature
Housing wage for 2 bedroom unit is $43.06 for Oakland-Fremont area
COVID-19 Guidance for Multifamily Residential Buildings: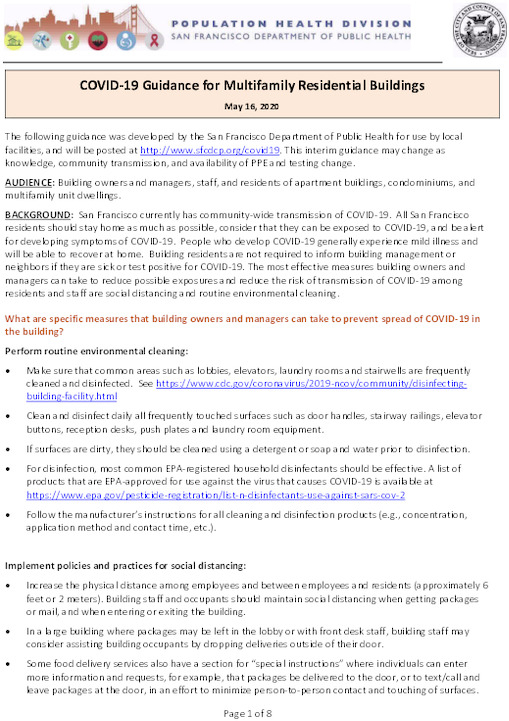 Housing wage for 2 bedroom unit is $43.06 for Oakland-Fremont area
By Lynda Carson - July 17, 2020
Oakland - If you believe that the landlords are turning the screws on you to squeeze every last dime out of your pocket, the
Out of Reach 2020 report from the National Low-Income Housing Coalition (NLIHC)
reveals how bad things really are. According to the NLIHC, the housing wage for a 2 bedroom apartment is $43.06 for the Oakland-Fremont area; HMFA = HUD Metro Fair Market Rent Area.
According to
RentCafe the average rent in Oakland is $2,930,
a 6% increase in contrast to last year.
Landlords in Oakland are charging
Rolls Royce rental charges for apartments in dangerous ghetto locations,
including areas where
theft, robbery, car theft, burglary and assaults are common occurrences on a daily basis.
Often landlords have tenants sign rental contracts or lease agreements that claim the landlord is not responsible for the safety of the tenants, and are claiming that they are not responsible for crime or violence in their buildings, even though the building may not be safe for renters to reside in.
Reportedly, according to a
recent Mercury News report in part it reads,
"Nearly one-third of poor neighborhoods in Oakland and San Francisco experienced gentrification between 2013 and 2017, the highest rate in the country according to a new national study."
Making matters worse, in the midst of the coronavirus Covid-19 pandemic many for profit and
some nonprofit housing developers
are not following the
CDC guidelines for disinfecting the common areas of their multi-family housing rental buildings in Oakland, and are totally irresponsible.
There is a complete lack of oversight happening, which allows the landlords in Oakland and San Francisco to keep collecting the rents in their buildings that may be at risk of the Covid-19 virus, while ignoring the CDC guidelines.
Protest Against Mosser Capital:
Reportedly, in the past week, tenants and activists blocked Mosser Capital from sending some speculators into the apartments of some senior citizens and elderly tenants in Oakland at 444 28th St., in West Oakland while they were ordered to shelter-in-place. In a quote by one of the tenants named Sabeena Shah, she said, "With the shelter-in-place order and the coronavirus state of emergency in our county, landlords have been asked [by Alameda County] to avoid non-emergency inspections or entering of tenants' units."
Additionally, in a press release from ACCE, "My neighbors in this building are of the few remaining Black residents in a violently gentrifying Oakland. Our corporate landlord Mosser wants to give walking tours of our apartments to investors, but we're not willing to be exposed to the coronavirus for Mosser to turn a profit when they have already conned the federal government into giving them a small business loan of 5 million.  We refuse to allow them into our home & demand that Oakland City Counsel to adopt the Tenant Protection Ordinance" said Sabeena Shah, a Special Education teacher who has lived in the building since 2012."
Rahel Geberkidan, who has lived in the apartment for 7 years says, "I'm very vulnerable. I have bad asthma and a pre-existing condition. I don't let anyone around me. Mosser says 'we are here to help you,' but bringing strangers into my home does not help. It's threatening and terrifying. It's just greed - they don't care about my wellbeing, they just want to make more money."
"Mosser Capital has a long history of exploiting loopholes in rent control policy to enhance profits. In 2005, CEO Neveo Mosser was sued by the City of San Francisco for practicing "musical rooms" - forcing low-income single-room occupancy (SRO) tenants to move rooms every 28 days to prevent them from gaining tenants rights. In 2017, Mosser expanded to the Oakland rental market, purchasing 20 buildings in just a few short months. Now Mosser is making questionable use of Oakland's Capital Improvements loophole to sharply increase rents on the more than 500 tenants living in these properties, exacerbating the City's worsening displacement crisis."
NLIHC Out of Reach 2020 Report:
According to the NLIHC Out of Reach 2020 report in part it reads, "In California, the Fair Market Rent (FMR) for a two-bedroom apartment is $1,922. In order to afford this level of rent and utilities — without paying more than 30% of income on housing — a household must earn $6,407 monthly or $76,879 annually. Assuming a 40-hour work week, 52 weeks per year, this level of income translates into an hourly Housing Wage of: $36.96 per hour for a state housing wage."
Additionally, according to the NLIHC, in San Francisco (HMFA), the housing wage is a whopping $64.21 for a 2 bedroom apartment. In the San Jose-Sunnyvale-Santa Clara (HMFA), the housing wage is $57.12 for a 2 bedroom apartment. In the Santa-Cruz-Watsonville (HMFA), the housing wage is $48.44 for a 2 bedroom apartment. And in the Santa Maria-Santa Barbara (HMFA), the housing wage is 44.69 for a 2 bedroom apartment.
Carroll Fife, Director of ACCE in Oakland, and Organizer with Moms For Housing Is Running for District 3, Against Lynette Gibson McElhaney in November:
Some believe that Lynette Gibson McElhaney is in the pocket of the landlords and needs to go,
because she has repeatedly fought against tenant protections for renters in Oakland.
This past week, the City Council of Oakland passed new tenants right protections in an effort to stop landlords from "harassing" tenants as part of their eviction-for-profit schemes, with the updated ordinance passing with a 7-0-1 vote. Councilwoman Lynette Gibson McElhaney abstained, and failed to offer her vote to protect the tenants in Oakland from "harassing" landlords trying to displace them.
Now comes activist Carroll Fife, to run against Lynette Gibson McElhaney in an effort to protect tenants from bad landlords and the eviction-for-profit system.
As a result of the housing crisis in Oakland, and the
on-going gentrification taking place,
Carroll Fife, Director of ACCE, and an organizer with Moms For Housing,
is running for the District 3 city council seat in Oakland,
with the
endorsement of local activist Cat Brooks of KPFA radio 94.1 F.M. on your radio dial.
A Go Fund me page for
Carroll Fife may be found by clicking here.
Lynda Carson may be reached at
tenantsrule [at] yahoo.com
>>>>>>
>>>>>>
We are 100% volunteer and depend on your participation to sustain our efforts!
Get Involved
If you'd like to help with maintaining or developing the website, contact us.