From the Open-Publishing Calendar
From the Open-Publishing Newswire
Indybay Feature
Santa Cruz Police Officer Chris Galli Uses Racist Term to Describe Homeless Man
Officer Chris Galli of the Santa Cruz Police Department used a racist term today on social media to describe his experience with a local homeless man. Posting as "Chris Meriekuh" in the Facebook comments section of a local hate blog, Officer Galli referred to a homeless man as a "dindunuffin", a common racist term used by law enforcement officers to describe arrestees of color who claim to be innocent. The comment was directed at Michael Sweatt, a homeless man of color who was recently interviewed by KION 5/46 for a news article on the Gateway Plaza homeless encampment in Santa Cruz.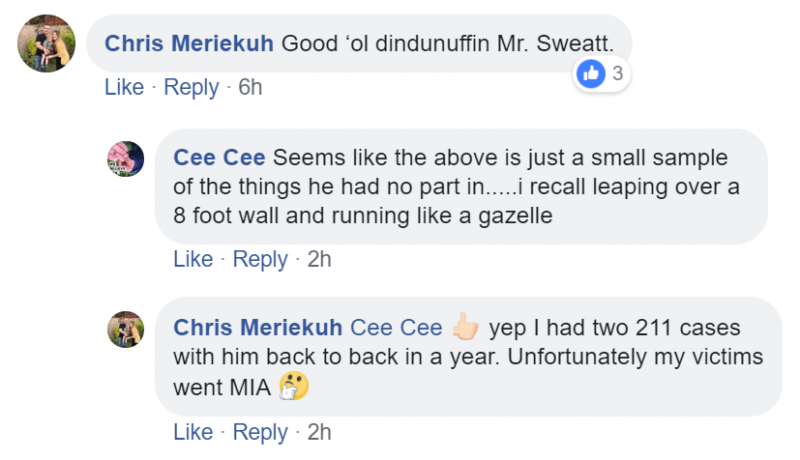 In the KION article, Michael Sweatt said he was thankful for what the city had done to facilitate the Gateway Plaza homeless camp. Sweatt was quoted by KION as saying: "There's a lot of people that don't care for people here because they associate us with things that happen amongst us, like overdoses so now this is a drug area. It's a bunch of heroin addicts, there's a few bad apples here and there, but you know you have to deal with that."
Following the publication of the KION article, individuals looked into Sweatt's background and publicized a mugshot of his that was available online. One hate blogger who posts anonymously as "Big Joe" on the Facebook page "Santa Cruz, CA: Keepin' It Real" was among those who posted about Sweatt. "Big Joe" is a "public safety" advocate who posts one sided accounts of court cases. He also describes himself as a member of the Santa Cruz County Grand Jury during the time the needle exchange was investigated.
On the Santa Cruz, CA: Keepin' It Real blog post about Sweatt, Officer Galli commented: "Good 'ol dindunuffin Mr. Sweatt." (see above photo)
An unidentified individual named "Cee Cee", who may also be a law enforcement officer, responded to Officer's Galli's racist remark by saying: "Seems like the above is just a small sample of the things he had no part in.....i recall leaping over a 8 foot wall and running like a gazelle."
Officer Galli's next reply included bold, unsubstantiated claims about Sweatt's criminal history: "I had two 211 cases with him back to back in a year. Unfortunately my victims went MIA."
Officer Galli was sworn into the Santa Cruz Police Department in March of 2014. Chis Galli comes from a family with law enforcement history. His father, John Galli worked for the Santa Cruz Police Department until 1989. The elder Galli eventually opened a uniform supply business "Galli Gear" where Chris Galli worked as an aspiring police officer.
At the time of publication of this article, Officer Galli's racist comment still had not been removed from the Santa Cruz, CA: Keepin' It Real blog.
If anyone can identify who "Cee Cee" is, please do so here in the comments section of this article.
Information about the process of filing complaints with the Santa Cruz Police Department about Officer Chirs Galli's racist comment can be found at the following link:
http://www.cityofsantacruz.com/government/city-departments/police/how-do-i/obtain-a-citizen-comment-form
The Independent Police Auditor, Robert H. Aaronson, can be contacted directly at 650-565-8800 with complaints. More info here:
http://www.cityofsantacruz.com/government/city-departments/police/community-policing/independent-police-auditor
KION source material:
https://www.kion546.com/news/business-owners-raise-concerns-as-santa-cruz-homeless-encampment-grows/987409008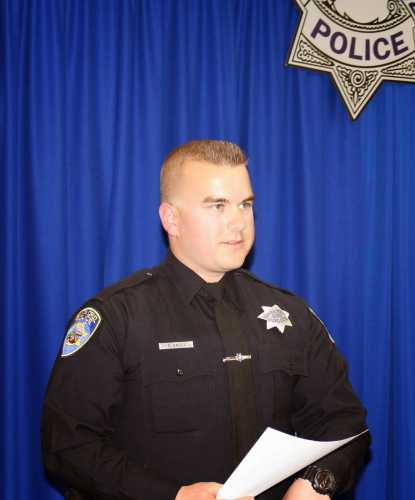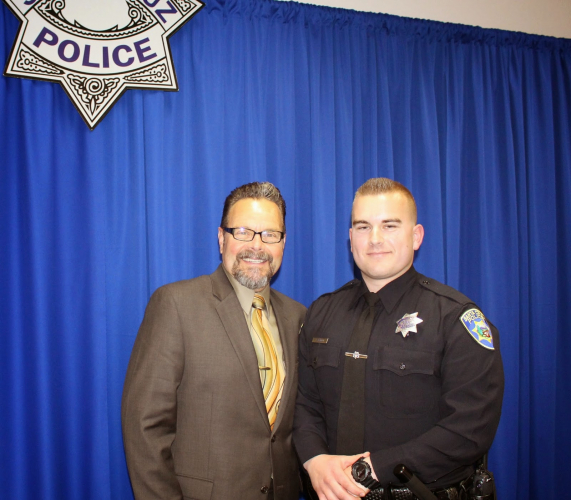 We are 100% volunteer and depend on your participation to sustain our efforts!
Get Involved
If you'd like to help with maintaining or developing the website, contact us.