From the Open-Publishing Calendar
From the Open-Publishing Newswire
Indybay Feature
Related Categories:

California | East Bay | San Francisco | Labor & Workers
ILWU Dockworkers squeezed by automation, abandoned by politicians; 8-Year Contract A Threat
A conference on technology and longshore workers was held in San Francisco at ILWU Local 10. Retired ILWU Local 10 member and chair of the Transport Workers Solidarity Committee wrote an editorial about the effort of the bosses and top union officials to push an 8 year contract.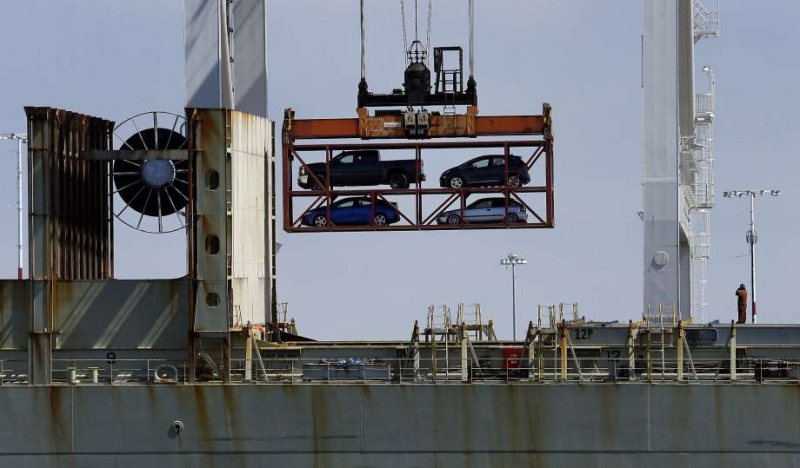 ILWU Dockworkers squeezed by automation, abandoned by politicians
By Jack Heyman
July 20, 2017 Updated: July 20, 2017 4:21pm
The ink wasn't even dry on the West Coast longshore contract when the head of the employers' group, the Pacific Maritime Association, proposed to the International Longshore and Warehouse Union a three-year extension, making it an eight-year contract. While the number of registered longshore jobs, 14,000, is the about same as in 1952, the volume of cargo passing through the 29 ports has increased 14 times to a record-breaking 350 million revenue tons a year.
Under the current contract, employers have eliminated hundreds of longshore jobs through automation on marine terminals such as the fully automated Long Beach Container Terminal and the semi-automated TraPac freight-forwarding facility in the Port of Los Angeles.
"By the end of an extended contract in 2022, several thousand longshore jobs will be eliminated on an annual basis due to automation," warned Ed Ferris, president of ILWU Local 10 in San Francisco. With driverless trucks and crane operators in control towers running three cranes simultaneously, the chance of serious and deadly accidents are enormous.
Now maritime employers are pulling out all stops to push through this job-killing contract extension, using both Democratic and Republican politicians, high-powered PR firms and even some union officials.
On July 18, The Chronicle published an Open Forum by Democrats Mickey Kantor, former U.S. secretary of commerce who led the U.S. negotiations to create the World Trade Organization and the North American Free Trade Agreement, which cost millions of jobs, and Norman Mineta, also a former secretary of commerce.
The authors of this pro-employer piece talk of preserving "labor peace" and refer to West Coast port shutdowns over the last 15 years. Yes, there is a class war on the waterfront, but it's being waged by the employers: Those port closures were caused by employer lockouts in 2002, 2013 and 2014 during longshore contract negotiations.
The 2002 lockout was ended after Sen. Dianne Feinstein, D-Calif., called on President George W. Bush to invoke the antilabor Taft-Hartley Act — not against the maritime employers' lockout but against the longshore union. The only time the ILWU shut down Pacific Coast ports between 2002 and today was May Day, 2008, in protest of the wars in Iraq and Afghanistan — the first-ever labor strike in the United States to protest a war.
In their Chronicle commentary, the two Democrats cite figures for wages and pensions that reflect only the highest skill level after a lifetime of work in one of the most dangerous industries. And then they threaten that "if the contract proposal is rejected," it could lead Republicans and Democrats alike to impose antistrike legislation on the waterfront.
The ILWU backed Bernie Sanders in the presidential primary and then Hillary Clinton in the election. Yet no matter who leads it, the Democratic Party represents Wall Street on the waterfront. Clearly what's needed is a workers' party to fight for workers' interests. And that includes fighting for nationalization without compensation of the transport industry while establishing workers' control.
The so-called "friends of labor" Democrats have been enlisted by the Pacific Maritime Association because earlier this year at the Longshore Caucus, a union meeting representing West Coast dockworkers, the San Francisco delegates voted unanimously to oppose a contract extension. Saturday, they held a conference at their union hall on automation and the proposed contract extension. One proposal was to make automation benefit dockworkers by reducing the workweek to 30 hours while maintaining 40 hours pay, creating another work shift.
There are tens of millions of unemployed people in this country. The labor movement should launch a new campaign for a shorter workweek at no loss in pay as part of a struggle for full employment to benefit all, not President Trump and his Wall Street cronies. In resisting this contract extension, ILWU waterfront workers can stand up for all workers.
Jack Heyman, a retired Oakland longshoreman, chairs the Transport Workers Solidarity Committee.
https://www.transportworkers.org/
Additional media:
https://youtu.be/WHjq-MNnr5s
https://www.youtube.com/watch?v=WGTcJXCDjq0
https://youtu.be/FNbvWfS1HYs
https://www.youtube.com/watch?v=5LbMYXeRElM&feature
=
https://youtu.be/SNcU37rL2Ng
https://www.youtube.com/watch?v=WGTcJXCDjq0
https://raquelcardeiravarela.wordpress.com/2017/07/20/automation-in-ports-and-labour-relations-in-xxi-century/
https://raquelcardeiravarela.files.wordpress.com/2017/07/studyautomation-2.pdf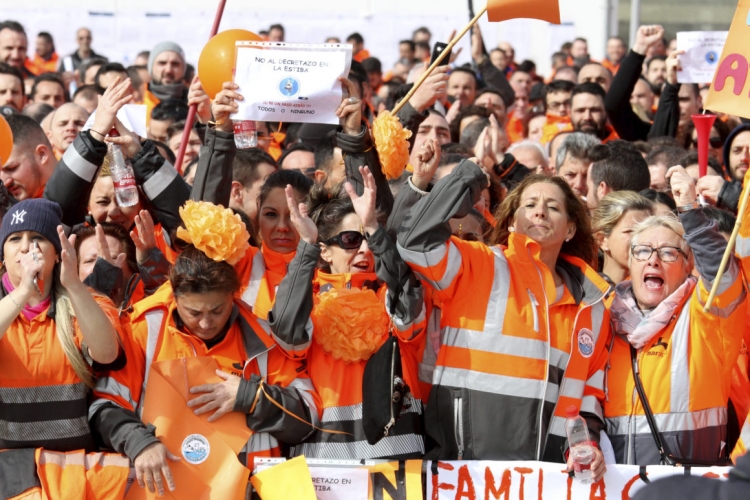 Spanish shipping companies with the support of the EU are trying to destroy dockers rights and conditions through deregulation and privatization.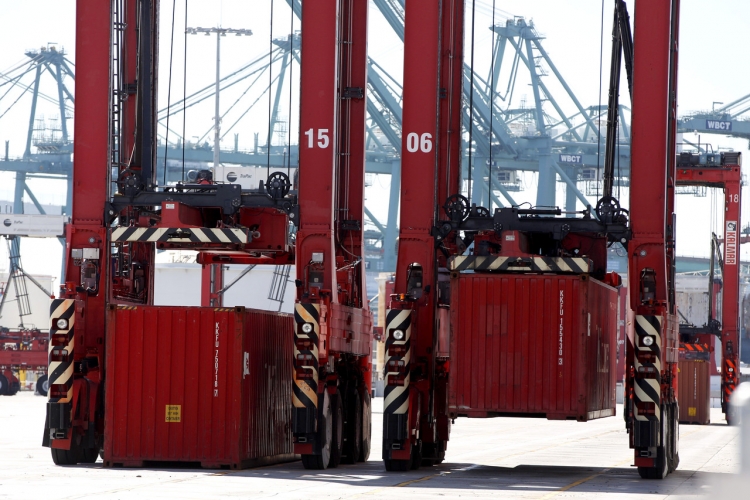 Thousands of jobs are threatened by the installation of automation and technology at ILWU west coast ports. Jack Heyman argues that an 8 year contract will prevent longshore workers from negotiating a shorter work week and other protection to protect ILWU members.
Automated docks in Australia and in China are eliminating nearly all unionized longshore workers.
We are 100% volunteer and depend on your participation to sustain our efforts!
Get Involved
If you'd like to help with maintaining or developing the website, contact us.