From the Open-Publishing Calendar
From the Open-Publishing Newswire
Indybay Feature
Our homeless brothers and sisters are once again under attack by the City of Fresno. This time the attack comes in the form of an ordinance that would make it a crime, punishable for up to 6 months in jail and financial penalties, for camping on any City of Fresno property.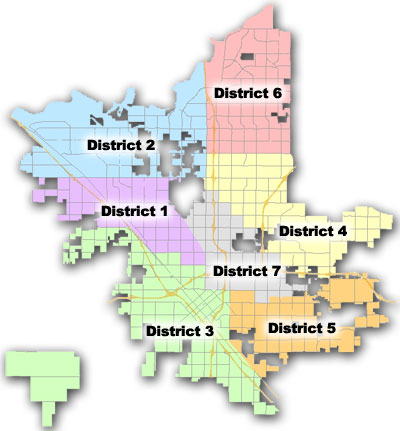 Here is what you can do to help:
1. Contact your city council member (contact information is below) and ask them to pull Item "O" (that is the letter O, not zero) from the consent calendar, so there can be a discussion about it.
2. Come to the Thursday, December 15 City Council meeting at 8:30 a.m., where this issue will be discussed. City Hall is located at 2600 Fresno St. You can speak for 3 minutes on this issue if you wish - just fill out a request form when you arrive.
The reasons we oppose this ordinance are:
1. City Council member Oliver Baines asked homeless advocates to propose a plan that would establish safe and legal homeless encampments. If this ordinance passes it would be illegal to use City of Fresno property for that purpose.
2. It is wrong to criminalize the poor.
3. Criminalizing the homeless for sleeping does not help them. It makes their situation worse by giving them a criminal record and fining them.
4. The City of Fresno can't put violators in the Fresno County Jail - it is too full already.
5. The Jones decision in Los Angeles ruled that you can't arrest homeless people for sleeping if there are not enough shelter beds to accommodate the homeless population. See:
http://www.law.harvard.edu/students/orgs/crcl/vol42_1/gerry.pdf
. There are not enough shelter beds in Fresno for the homeless.
6. This ordinance is an admission of failure and runs contrary to the city's 10 year plan to end homelessness.
7. While it claims to be revenue neutral, it is unlikely that homeless people will be able to pay for fines and clean up costs if they can't even afford a place to live.
8. The ordinance says there are campsites in Fresno where the homeless can stay, but it does not say where they are at. We are aware of no such campsites.
The Fresno City Council will introduce this ordinance on Thursday that, if passed, will make it a crime to camp on City of Fresno property. The proposed ordinance is on the City Council agenda, under #O on the consent calendar, which is scheduled to be heard on Thursday, December 15. The consent calendar is near the top of the agenda, so it will be discussed at about 8:30 a.m. in the morning. Here is a link to the City Council agenda:
http://www.fresno.gov/NR/rdonlyres/C92973CC-5C7A-49EF-9FEC-2C75A7608B7B/0/December152011Councilagenda.pdf
This is the link to the proposed camping ordinance:
http://www.fresno.gov/CouncilDocs/agenda12.15.2011/1o.pdf
To contact any Council Member, call (559) 621-8000
Blong Xiong
Councilmember District 1
email:
blong.xiong [at] fresno.gov
or
blongxiong [at] sbcglobal.net
Andreas Borgeas
Councilmember District 2
email:
andreas.borgeas [at] fresno.gov
Oliver L. Baines III
Councilmember District 3
email:
oliver.baines [at] fresno.gov
,
oliverb222 [at] gmail.com
or
District3 [at] fresno.gov
Larry Westerlund
Councilmember District 4
email:
larry.westerlund [at] fresno.gov
or
District4 [at] fresno.gov
Sal Quintero
Councilmember District 5
email:
sal.quintero [at] fresno.gov
or
salquintero [at] att.net
Lee Brand
Councilmember District 6
email:
lee.brand [at] fresno.gov
or
District6 [at] fresno.gov
Clint Olivier
Councilmember District 7
email:
District7 [at] fresno.gov
or
clinton.olivier [at] fresno.gov
An alternative way to contact your City Council Representative is by going to the City of Fresno website
http://www.fresno.gov/Government/CityCouncil/Default.htm
and filling in the online contact form.
We are 100% volunteer and depend on your participation to sustain our efforts!
Get Involved
If you'd like to help with maintaining or developing the website, contact us.