From the Open-Publishing Calendar
From the Open-Publishing Newswire
Indybay Feature
Breaking News from the Protest Against the Murder of Oscar Grant!
Breaking news from the Wednesday, January 7th protest against the murder of Oscar Grant, starting at 3pm, at the Fruitvale BART station.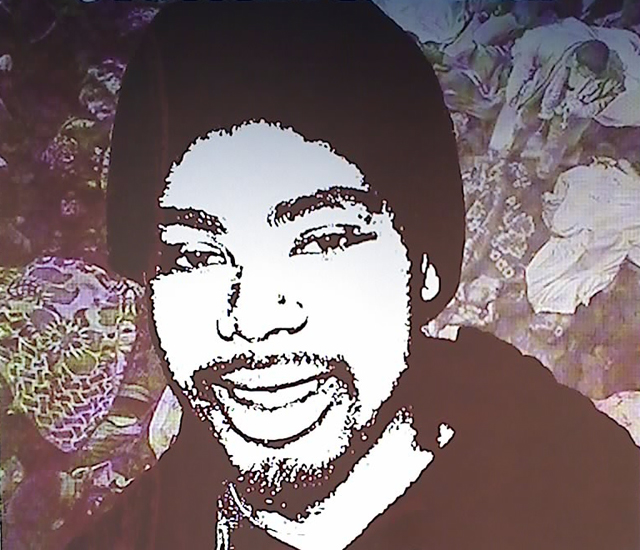 The Following Consists Of Live Updates On Indybay From During The Protests. For Extended Coverage With Video And Audio Go To:
http:/indybay.org/newsitems/2009/01/08/18559668.php
Breaking News:
(Call National Lawyer's Guild at (415) 285-1011 to report arrests and instances of police brutality)
10:45pm
50 people surrounded by police across from the Paramount Theater on Broadway. Many protesters lay down on the ground as police move in and arrest them.
10:00pm
Police in gas masks in police cars move in on protesters at 17th and Jackson. Crowd of protesters breaks up and heads in several different directions.
9:50pm
Protesters are now moving towards Lake Merritt on 17th. More windows are getting smashed. A dumpster near 17th and Franklin is on fire.
9:30pm
As Dellums finished talking to the crowd all starting booing and many people chanted "Round 2" and then rushed toward San Pablo Ave. breaking more car windows.
9:20pm
Dellums is now addressing a crowd of 200 or so protesters on the steps of City Hall. He tells crowd to be respectful. He says killing was obvious homicide and that he ordered an Oakland investigation. Crowd interrupts much of his speech.
9:00pm
Oakland Mayor Ron Dellums is now on the scene and walking up 14th St. towards Broadway looking at the broken windows
8:30pm
Two more cars near 14th and Madison are on fire and there have been more arrests
8:10pm
Crowd is dispersing. Windows being smashed in on a McDonald's
8:07pm
All cars on one side street have had their windows smashed and an SUV is on fire.
8:00pm
A line of police is moving in and pushing the protesters out of the intersection. Many protesters are pushing back and several car windows are being smashed as the crowd moves down 14th Street away from Broadway.
7:45pm
Police just ordered the crowd to disperse and have told the crowd that anyone who does not leave the area in 10 minutes will be arrested.
7:40pm
Dozens of people are still at 14th and Broadway, surrounded by hundreds of police cars and police in riot gear. Several people are lying on the ground in the intersection re-enacting how Oscar Grant was lying when he was shot.
7:10pm:
People are blocking Broadway and 14th chanting "We are Oscar Grant"
7:05pm:
50 or so people now marching back up Broadway towards 13th
7:00pm:
Most of crowd was dispersed when police moved in (unclear if any arrests occured). Small crowd still gathered and chanting at police at 9th and Broadway.
6:40pm:
Police are using tear gas and rubber bullets on crowd. 12 cops on foot and an armored truck chased people on Broadway towards the freeway.
6:35pm:
Reports of people jumping on cop car and dumpster on fire near 7th and Madison
6:25pm:
Protesters marking towards Lake Merritt BART on Oak
6:20pm:
Protesters have arrived at the lake on 12th St.
6:00pm:
There are 500 people marching down International Boulevard.
4:30pm:
The crowd is now reportedly near a thousand strong. Protesters are preparing to march towards International Boulevard and Downtown Oakland.
4:00pm:
The crowd has swelled to around 300 people. BART has issued an
advisory
announcing the closure of the Fruitvale station "due to civil protest." A bus bridge has been established at Coliseum station.
3:30pm:
Protest organizers have announced the resignation of the officer responsible for Oscar Grant's death.
3:20pm:
According to BART staff, trains are no longer stopping at the station.
Alternate routes
from Downtown Oakland, Berkeley, or San Leandro include AC Transit Lines 1 and 1R.
3:00pm:
Protesters have begun to gather at Fruitvale BART.
11:00am:
A
memorial service
was held at Palma Ceia Baptist Church.
7:30pm:
Police have moved in and shut down Broadway between 13th and 14th. At least one fire has been set and there is broken glass in the street.
7:00pm:
Around one hundred protesters gathered for in downtown Oakland for a second night of protests.
Read More
3:40pm Protest has ended and everyone has dispersed
3:15pm Protest continues to grow
3:00pm Police have moved away and protesters have retaken the intersection of 14th and Broadway
2:50pm Someone just announced to protesters that the mayor would come out to address them. Protesters responded "we don't want the mayor, we want justice"
2:45pm Police have moved in and pushed protesters out of the street
2:40pm Protesters have taken over the intersection of 14th and Broadway. Protesters pounded on a Starbucks window and denounced Starbucks Chairman Howard Shultz's support for Israel.
2:30pm Protesters are now marching towards downtown Oakland
2:00pm: Protesters are marching from Oakland High to Oakland Superior Court to show solidarity with those being arraigned for arrests at Wednesday night's protests.
6:55 police are blocking Montgomery and Market
6:52 march keeps moving on Montgomery, police are pulling out non-lethal weapons.
6:50 protesters take to the streets at Bush and Samson, objects are thrown into the street and police are moving in trying to push people back to the sidewalk.
6:40 protesters are marching north on Market St
6:25 police presence is getting heavier, protesters are pushed to the sidewalk.
6:20 around 200 protesters arrive at Powell cable car chanting "I'm Oscar Grant"
6:10 protesters are heading down on market towards the Powell Bart station
5:30, 150 people are gathering at UN Plaza in SF to protest the murder of Oscar Grant.
9:25pm: Dozens of police cars patrolling the downtown areas with their doors open and cops in riot gear in back
9:10pm: 15th st @ Broadway, riot cops are moving in on a group of 50 protesters; two arrests so far.
8:50pm: five arrests at 16th and MLK, including at least one 14 year old and several other minors
8:36pm: two arrests on 13th St @ MLK. Two others at 15th and Jefferson
8:30pm: 14th St @ MLK, windows are broken and cars vandalized.
8:20pm: A Wells Fargo near 12th and Broadway was attacked by a breakaway protest after main protest. Several small fires were also set. Riot police are everywhere and tear gas is being used.

---

6:55pm: Rally ends but some people continue to speak to a crowd of several hundred in front of City Hall.
6:25pm: Marchers are now coming back into Frank Ogawa Plaza
6:10pm: Rally in front of DA's office is wrapping up and march is heading back to City Hall
5:20pm: March has stopped in front of the DA's office and several people are speaking. People are calling for DA Orloff to resign.
5:00pm: The rally is finishing up and people are gathering at Broadway and 14th for a march
4:40pm: Dozens of people lie on ground as Oscar was when he was shot. Speakers included Dereca Blackmon of Coalition Against Police Executions (CAPE), Mayor Ron Dellums and rapper Too Short.
4:00pm: thousands of people have gatherd in front of Oaklad City Hall to protest the killing of Oscar Grant

We are 100% volunteer and depend on your participation to sustain our efforts!
Get Involved
If you'd like to help with maintaining or developing the website, contact us.