From the Open-Publishing Calendar
From the Open-Publishing Newswire
Indybay Feature
Activists ask ACLU to help end sleeping ban
On August 26, 2007, a number of Santa Cruz homeless activists made an appeal to the ACLU during a fundraising event held at the small public aquarium next to the UC Long Marine center. They would like for them to contribute to the legal fight to end the ban on outdoor sleeping and camping, using the same process behind the Jones decision precedent in the Los Angeles courts, which held that a local city cannot ban sleeping on public property if adequate shelters for indigent people are not available. Santa Cruz currently has fewer than 100 shelter beds for a countywide homeless population which could number in the thousands.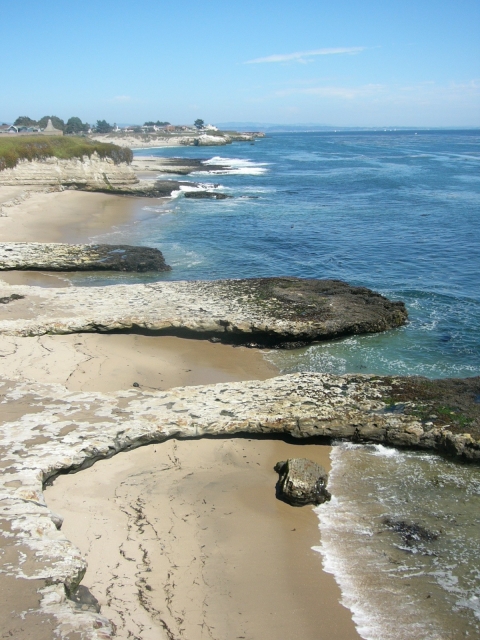 When considering the sleeping ban, it is appropriate to distinguish between the issue of civil rights (which the ACLU has a mission to defend) and wise government practices.
Many civil rights precedents have defended the speech of democratically unpopular groups. It is a different situation to consider the level of constitutional protection for behaviors required to remain alive. Using some amateur legal theorizing, it would seem like various statements in U.S. foundational documents do express that the government may not interfere with "life, liberty, and pursuit of happiness" etc.
That said, it is not the case that the government is required to supply everything required to sustain life. On the other hand, it is typically a smart thing for local governments to attempt to alleviate problems where the free market has failed, both for ethical reasons, and to avoid instability in society.

For example, in order to live, everyone needs food, clean water, to sleep, a place to pee, shelter from some weather conditions, as well as a few other things such as occasional medical care and freedom from toxic pollution.
Typically, most of these things are created at the family level or purchased on the market. It has never been the government's job to provide people with food. But many governments/monarchies have been toppled during starvation conditions. After the depression era of near-starvation conditions, the U.S. did a wise thing by instituting reforms to mitigate poverty so that those conditions are less likely to arise again. When the water delivery system was privatized under libertarian reforms in Bolivia, riots over the sharp price increases caused the government to reverse the decision to award ownership to Bechtel. In the United States, it is rarely argued that the government constitutionally must supply these things. It is just smart for them to regulate the market system so that things don't get out of control.
On the other hand, what if the government itself were to obstruct access to these needs, such as blocking food distribution, polluting the water, being the gatekeeper to hospitals and excluding some people?
The sleeping ban in Santa Cruz very arguably would fall in this category.

During the past year, there has been a sharp increase in camping tickets. This has resulted in homeless people leaving large county parks and being more visible in the downtown area. Some residents have called for even more ticketing for sleeping in downtown. This is a separate issue from police response to actual crimes such as theft, assault and so forth. Yet, the police department is typically not able to point to viable locations where ticketed people may go to legally sleep. This amounts to the government banning an activity essential for living. This sounds like it should be a constitutional issue.

Angry letters to the local paper express that homeless people are especially high here because they come from other regions, and that all of them should be driven out of town. This is where good government practices should come into play, separate from the constitutional issue of people needing to sleep, eat etc. It isn't necessarily clear that Santa Cruz has such an excess of homeless, given that very poor towns such as Fresno also have large conflicts over the presence of homeless. While Santa Cruz homeowners argue that everyone doesn't have a right to live in a wealthy zip code such as Beverly Hills, thus SC is not required to help everyone, Fresno might argue that because they are a city suffering from greater poverty, they would have fewer resources, and shouldn't have more poor people sent there because rents are lower.
Yet, many have noticed that some cities such as Carmel, Scott's Valley, and parts of San Jose do have fewer visible homeless. Is it really the case that individual cities are bearing social services costs for homeless people, so there is an incentive for each city to get rough in driving away homeless? Well, if this is true, wouldn't it be a good idea for city councils in San Francisco, Berkeley, Fresno, and Santa Cruz which bear greater burdens to petition to make these services administered at the state level on the basis of per capita city homeless counts? This goes for disability services as well. Some cities have far larger proportions of senior citizens, and people with wheelchairs, and relying upon local tax levies is a poor way of dealing with their special needs.
Several ACLU members serve on the city council, and they could be far more useful in seeking justice in this way, rather than arguing that they personally help out at church feedings for the homeless.
Given the rapid inflation in property values recently, the tax base of Santa Cruz has to be near its highest level right now. What is going to happen when a recession comes around, if we already are claiming that we can't afford an arrangement such as a free public camping area, and the extra policing necessary to keep it safe and secure.



We are 100% volunteer and depend on your participation to sustain our efforts!
Get Involved
If you'd like to help with maintaining or developing the website, contact us.