From the Open-Publishing Calendar
From the Open-Publishing Newswire
Indybay Feature
A Portrait: 420 at UC Santa Cruz
Every year on April 20, folks gather around North America to celebrate and smoke. UC Santa Cruz has historically had one of the largest gatherings around, a self-fulfilling prophesy of sorts, spurred on by UCSC's unique cultural history and the occassional spotlights from outside (like Rolling Stone Magazine a few years ago). Its a big community event - a place where thousands of people can bring a bunch of friends, musical instruments, frisbees, you name it, and just have fun. It's in a safe and relatively secluded location (Porter Meadow) and problems are rare.

Over the past few years, the usual practice has been for a police officer and an administrator to come by towards 5:30 or 6 and urge people to move on. By that time, most folks have been there for a few hours and are pretty much ready to go, so the event gradually fizzles out. This year, however, something changed. Administrators, who have become increasingly paranoid over student protests, decided to assemble a large group of police and administrators in the meadow an hour before 4:20.

This part of the story is a little unclear, but my understanding is that the administrators passed out a bunch of ridiculous flyers (see below) about how smoking pot is illegal (the same color flyers that they pass out to protesters at rallies listing all the infractions they could be charged with) while the police effectively deterred people from attending due to their presence. According to sources, the police were mostly interested in giving traffic citations (especially at the base of campus), anyone dealing weed, drinking alcohol, or trying to sell goods, but one can assume that their primary purpose was intimidation. The students, weirded-out by a bunch of cops sitting in on the meadow, headed up to Porter College nearby, while others went to College 9/10 with the intention of just smoking there. Then, the story goes, as large numbers of students started arriving at Porter, they marched down to the meadow and retook the space from the police and administrators, initiating the yearly 420 festivities again as the majority of police and administrators dispersed.

By the time I arrived, the police were no longer visible, the administrators were out of sight (to reappear in my last photo of the set), and the celebration was in full swing. These photos document the various activities that make up UCSC's annual 420 extravaganza. If anyone has more information (especially photos) about the police presence and how Porter Meadow was retaken by students, please comment!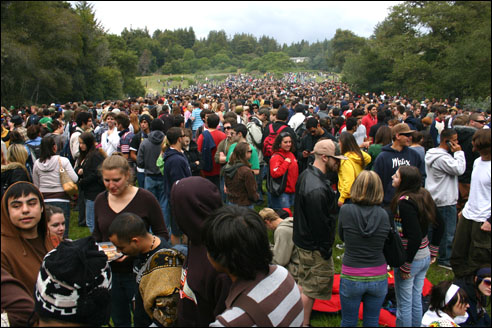 Measure K, passed by 64% of Santa Cruz voters in the November 2006 elections, makes enforcement of state and federal laws pertaining to the distribution, sale, cultivation or use of marijuana by adults their lowest law enforcement priority. Even though students vote in City elections, the University of California is exempt from local measures.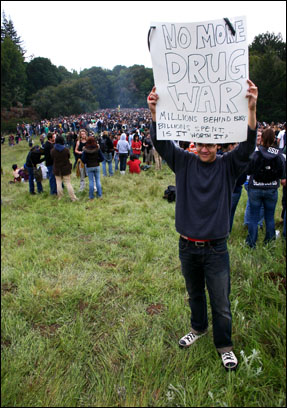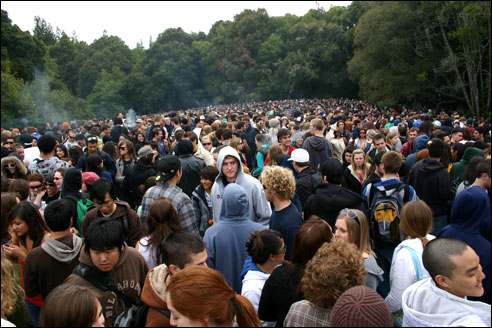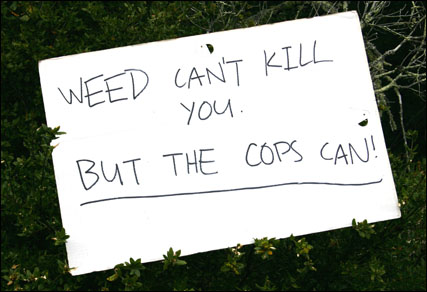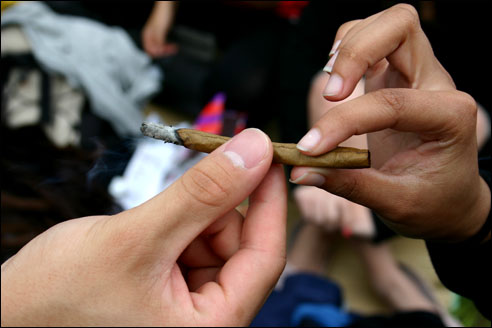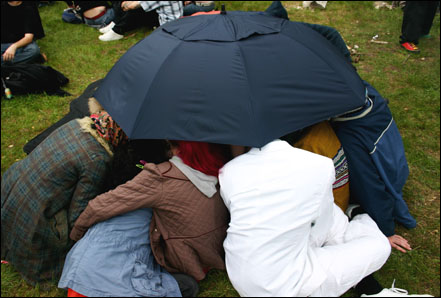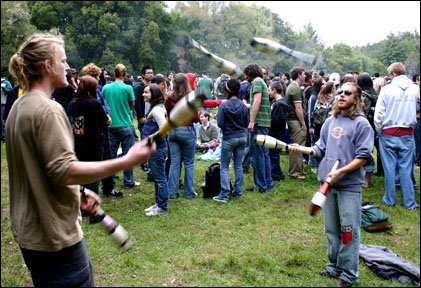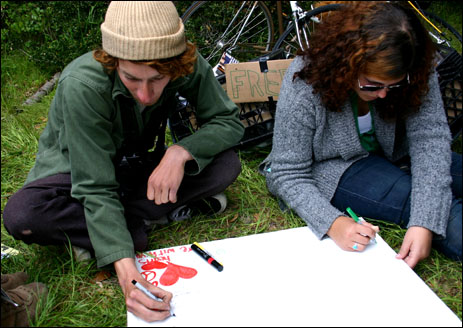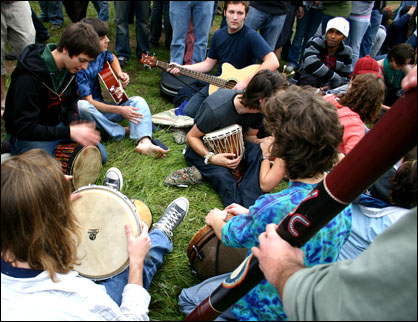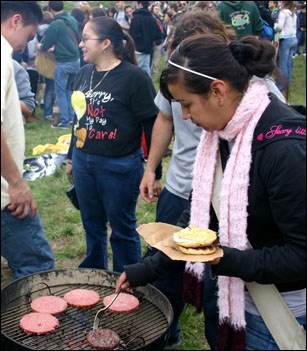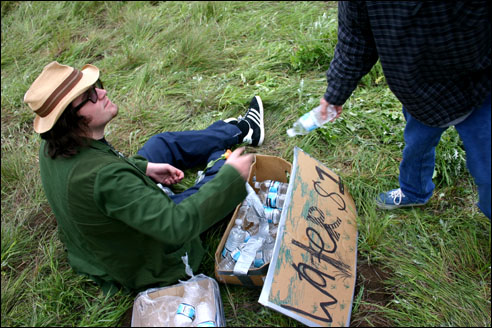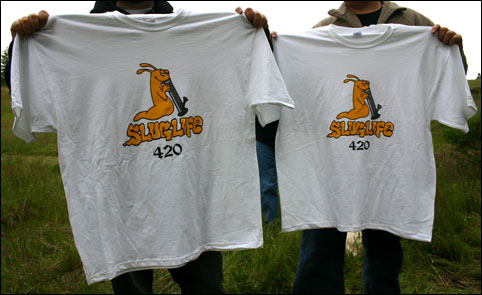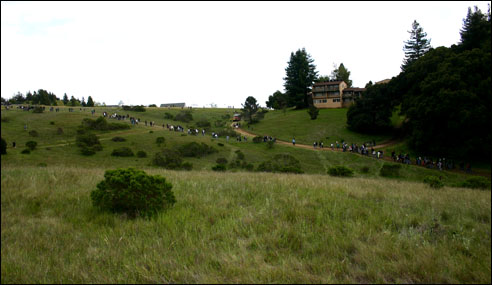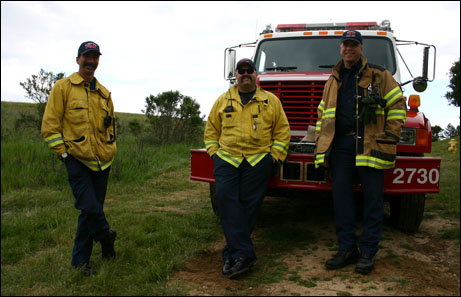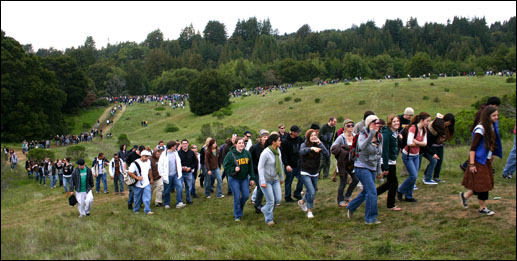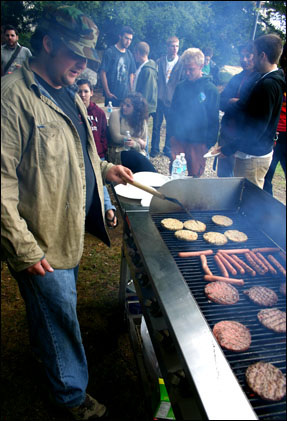 We are 100% volunteer and depend on your participation to sustain our efforts!
Get Involved
If you'd like to help with maintaining or developing the website, contact us.