From the Open-Publishing Calendar
From the Open-Publishing Newswire
Indybay Feature
Fresno Homeless Win Another Round in Court
Homeless people in Fresno are standing up for their rights. A hearing in federal court today ended in a victory for homeless people and one more step forward in their struggle for justice. Through his attorney, Will Kempton, the director of Caltrans, asked for the court to dismiss the charges against him. The court refused to let him off the hook. The photo below shows a Caltrans bulldozer actively destroying a homeless encampment. The story about today's court hearing is below.
Fresno Homeless Win Another Round in Court
By Mike Rhodes
Homeless people in Fresno won a favorable ruling in federal court today. Caltrans director Will Kempton, who is listed as a defendant in the lawsuit which claims homeless people had their property taken and immediately destroyed, made a motion, through his attorney, to dismiss the charges. Kempton is named in the complaint because he was in charge of Caltrans, when homeless peoples rights were allegedly violated. The motion to dismiss was denied. The lawsuit against the City of Fresno, which is ongoing, was not affected by Kempton's attempt to withdraw from the suit.
The lawsuit filed in October 2006 seeks to stop the City of Fresno from bulldozing homeless peoples encampments. A preliminary injunction was issued in November and city crews have stopped the attacks. Last month, the City of Fresno even cleaned up trash that had accumulated near an encampment. City crews were able to conduct the clean up without destroying homeless peoples tents, medicine, and other personal items. They had claimed in court that they could not distinguish between trash and poor peoples property. Two weeks ago, Fresno City Council member Jerry Duncan formally requested the City Manager's office set up portable toilets near homeless encampments to mitigate the problems this lack of facilities had upon businesses in the area.
At the nationally broadcast Homelessness Marathon held last month, Fresno mayor Alan Autry told me that something had to be done about the trash accumulation and lack of portable toilets near homeless encampments. He directed his staff to set up a meeting to discuss the problem. That meeting will take place this Friday (March 16, 2007), between the mayor's staff, city manager's staff, and myself. I will post a report on the outcome of that meeting. The mayor has said he does not want to "legitimize" the encampments by providing services. Homeless advocates point out the health and safety concerns inherent in inaction and are demanding the city provide basic services to the homeless.
In issuing his ruling today, United States District Judge Oliver Wanger, made the point that several of the attacks on the homeless took place on Caltrans land. Caltrans provided the City of Fresno with an encroachment permit for the August 25, 2006 raid and conspired to conduct the raids with the city. Wanger said Caltrans had prior knowledge that the raids would occur and he denied the motion, made on behalf of Caltrans director Will Kempton, to dismiss the charges.
Attorneys for the city and the homeless are in the process of discussing the possibility of a settlement in the case. If an agreement can't be reached the lawsuit will proceed through federal court with a trial by jury likely in 2008. The plaintiffs in the case have said they want this to be a class action lawsuit that would benefit all homeless people in Fresno who were affected by these raids. For more information about the attacks on the homeless, that led to the lawsuit, see:
Down and Out in Fresno
Wednesday Feb 4th, 2004
http://www.indybay.org/newsitems/2004/02/04/16695221.php
Homeless sweep in Fresno
Wednesday Feb 4th, 2004
http://www.indybay.org/newsitems/2004/02/04/16695471.php
The H Street Encampment
Thursday Feb 5th, 2004
http://www.indybay.org/newsitems/2004/02/05/16695921.php
Homeless attacks in Fresno Continue
Monday Feb 16th, 2004
http://www.indybay.org/newsitems/2004/02/16/16705551.php
Government Agencies Destroy Tent City
Friday May 12th, 2006
http://www.indybay.org/newsitems/2006/05/12/18228251.php
Fresno Homeless Under Attack
Thursday May 25th, 2006
http://www.indybay.org/newsitems/2006/05/25/18253011.php
Fresno Homeless Attacked and Insulted by City Workers
Thursday Jun 22nd, 2006
http://www.indybay.org/newsitems/2006/06/22/18281976.php
Fresno Police Department Raid Homeless Encampment (Again)
Saturday Jul 1st, 2006
http://www.indybay.org/newsitems/2006/07/01/18284552.php
Bulldozers, Barbed Wire, and Harassment for Fresno's Homeless
Saturday Aug 26th, 2006
http://www.indybay.org/newsitems/2006/08/26/18301032.php
Also, there is a comprehensive list of articles on the homeless situation in Fresno at:
http://www.fresnoalliance.com/home/homelessness.htm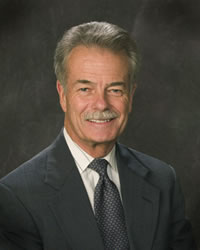 We are 100% volunteer and depend on your participation to sustain our efforts!
Get Involved
If you'd like to help with maintaining or developing the website, contact us.