From the Open-Publishing Calendar
From the Open-Publishing Newswire
Indybay Feature
Pirates Roll Through Santa Cruz
About a dozen pirates hijacked bicycles and took to the streets of Santa Cruz on August 11th after throwing back some drinks at the brewery. The band of pirates stumbled upon a huge fleet of enemy ships docked at the harbor and immediately found themselves in a major rubber-band battle with a young lad. After escaping the harbor with our lives and a bit of loot, we threw our middle fingers up to an H2, captured Moby Dick and took over the park's climbing toys. Many of us came up on booty, such as pre-Katrina Mardi Gras beads and pirate coins found during a treasure hunt.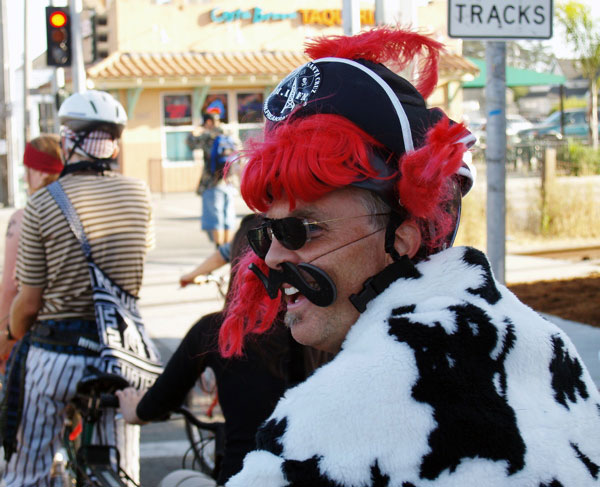 The fun continued until a pirate-cop stopped three bikers for allegedly failing to S.T.O.P. at the proper point while sailing the high seas of Pacific Avenue in downtown Santa Cruz. According to legend, a smaller band of pirates came back together and climbed high into the mountains over looking the bay to plan more attacks.
Pirates on the Streets was brought to us by Pirate Pete and Groucho Monarchs as part of the summer series of Friday bike rides.
In addition to:
Pirates on the Streets
http://www.indybay.org/newsitems/2006/08/10/18296021.php
there was also a Bicycle Love! Mid Summer Mystery Ride on August 4th
http://indybay.org/newsitems/2006/07/31/18293362.php
and on August 18th, Mid-Summer Mystery Ride presents.... Mad Max on a Bike!
http://www.indybay.org/newsitems/2006/08/15/18297689.php
The questions is.... arrrrr you ready?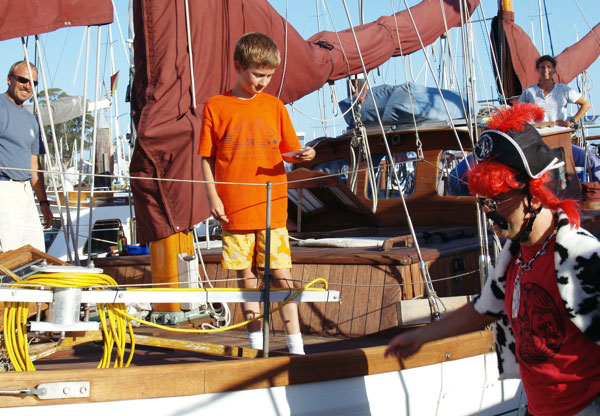 This young lad had his own cannon which he used to return fire against our onslaught of rubber bands.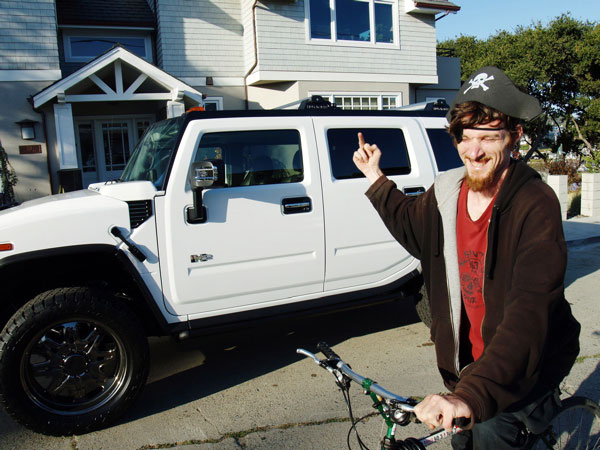 "The H2 is a gas guzzler. Because it has a gross vehicle weight rating over 8500 lbs, the US government does not require it to meet federal fuel efficiency regulations. Hummer isn't even required to publish its fuel economy (owners indicate that they get around 10 mpg for normal use). So while our brothers and sisters are off in the Middle East risking their lives to secure America's fossil fuel future, H2 drivers are pissing away our "spoils of victory" during each trip to the grocery store."
http://fuh2.com
http://www.ihumpedyourhummer.com/blog/category/hummer-news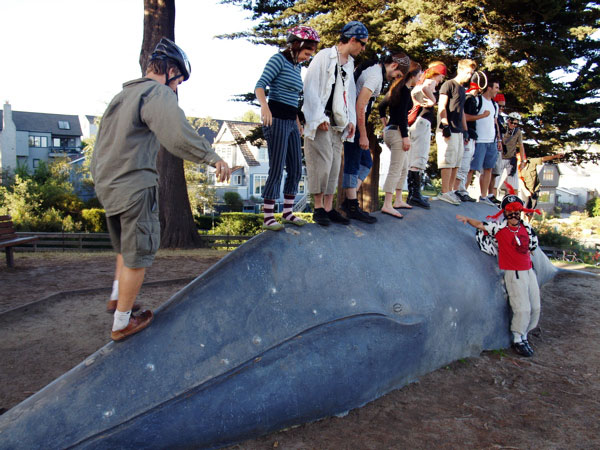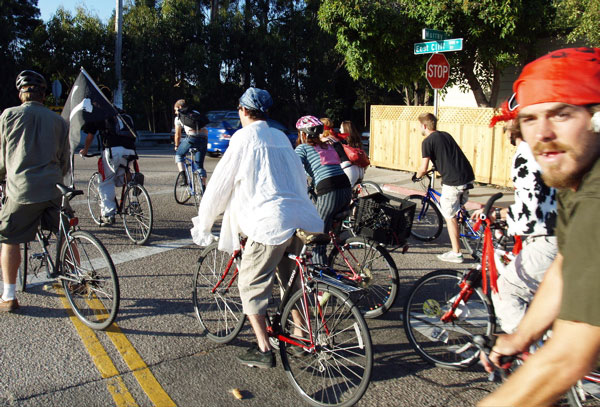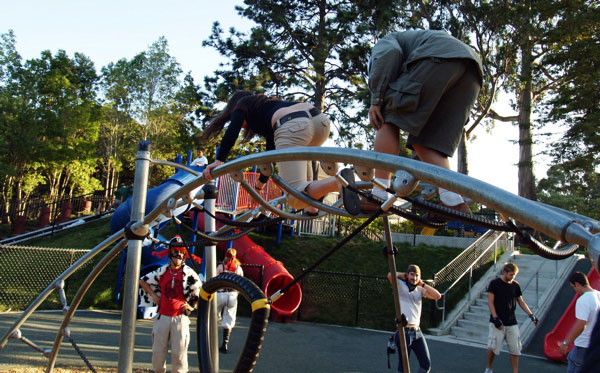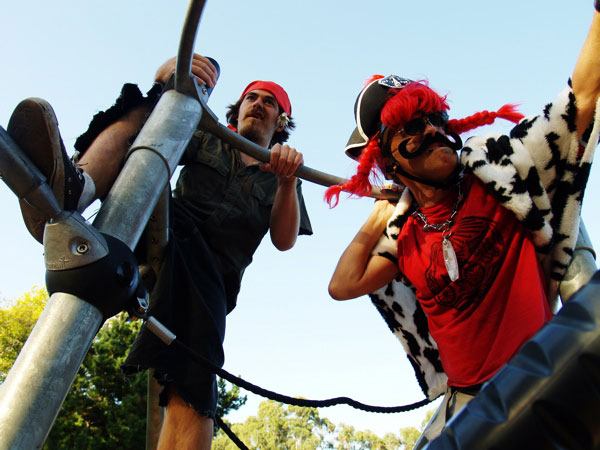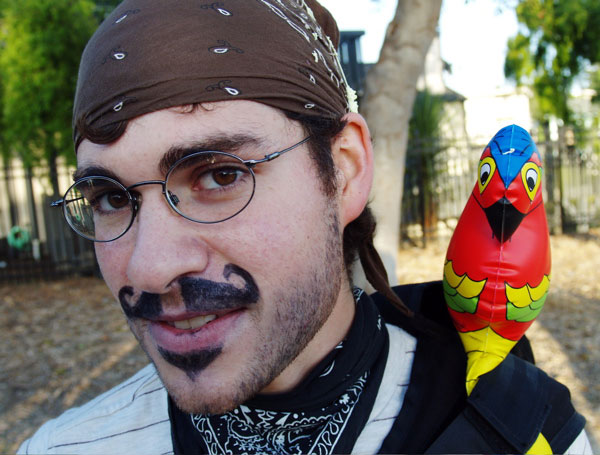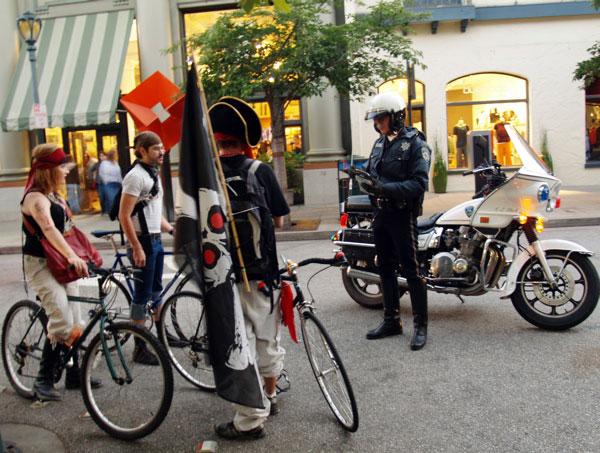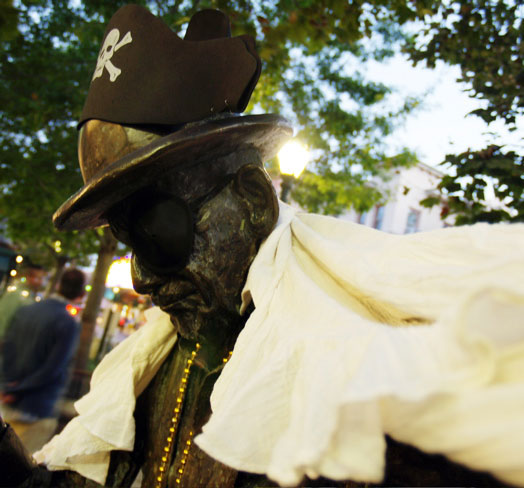 Tom Scribner (1899-1982) statue created in 1978 by Marghe McMahon