From the Open-Publishing Calendar
From the Open-Publishing Newswire
Indybay Feature
More Corruption and Violence by JBLM Police
The JBLM DES Police have a long history of corruption, abuse, and violence. Now Yahoo News is reporting one more example and how that abuse is spreading from JBLM to other agencies.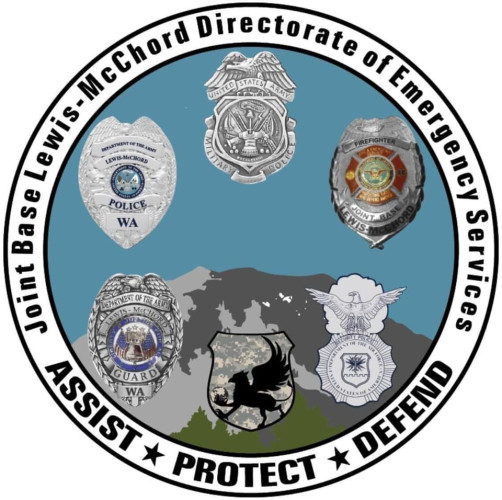 According to a November 15th, 2023, article in Yahoo News...
Civilian police officers at Joint Base Lewis-McChord (JBLM) are questioning the actions of their superiors, after a video of a former officer surfaced showing him grab a female soldier, pin her against a wall, and appear to take multiple swipes at her face.
Whistleblowers say the video depicts a clear example of assault. They also believe it was buried, which allowed the officer involved in the incident to move onto a more prominent job outside the military.
>> The article goes on to report that JBLM civilian police are illegally detaining individuals, violating their civil rights. The corruption, abuse, and violence by the JBLM Directorate of Emergency Services (DES) police is completely out of control. This is just one more example of the threat posed to our community by the JBLM DES. Not only does the JBLM DES cover up serious misconduct by its police personnel, but this conduct is accepted by the so-called DES leadership.
There are multiple reports of the JBLM DES falsifying law enforcement reports (lying in their police reports and testimony to the courts). When this false information was identified to the DES leadership, nothing was done to correct the records. DES leaders responded saying, "it doesn't matter if there is false information in law enforcement reports, everyone takes a plea deal, so the information never gets challenged in court and we get a conviction. You don't have to have done anything wrong, we just have to make it look like you did."
The JBLM DES has even had veterans barred from post, denying them access to crisis counseling and suicide prevention resources. And the reason the DES gave for denying veterans access to suicide prevention resources... because these veterans had submitted complaints about misconduct in the JBLM DES. One more example of the massive corruption in the JBLM DES and how they misuse their law enforcement powers cover up their own crimes, and harass, threaten, and retaliate against anyone who speaks up about their corruption.
The JBLM DES poses a critical threat to our communities and to the safety of our service members on base. TAKE ACTION NOW TO CORRECT THE HARM CAUSED BY THE JBLM DES!
Contact the JBLM Commander through their on-line comment system
https://ice.disa.mil/index.cfm?fa=card&sp=121425&s=957&dep
=*DoD&sc=1 Demand that he take immediate action to protect us from the corrupt and abusive JBLM DES and that he compensate those harmed by JBLM DES lies and misconduct.
.
.
We are 100% volunteer and depend on your participation to sustain our efforts!
Get Involved
If you'd like to help with maintaining or developing the website, contact us.