From the Open-Publishing Calendar
From the Open-Publishing Newswire
Indybay Feature
DSA Resignations Over Corrupt DSA Oakland Michael Lighty Who Fronts For Insurance Industry
Leaders and members of the DSA-LA Healthcare Justice Committee have resigned from the DSA in protest of the corruption and capture of the DSA by Michael Lighty and others who they charge have acted as operatives for the insurance industry and HMO's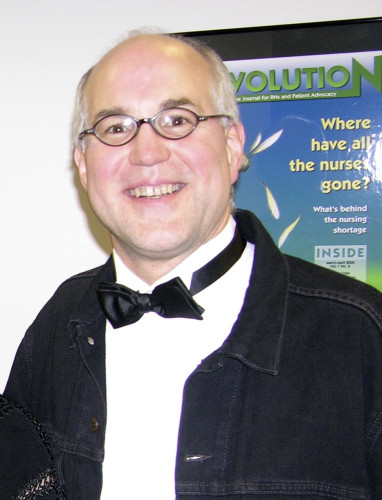 DSA Resignations Over Corrupt DSA Oakland Resident Michael Lighty & Others Who Are Fronting Insurance Industry
We have watched as they align themselves with an outside organization that we believe is colluding with the Newsom administration - and corporate Democrats in the state legislature - to derail CalCare in 2024.
Letter by Leaders and Members of the DSA-LA Healthcare Justice Committee
September 11, 2023
We are the leaders and members of the Healthcare Justice Committee (HJC) of the Los Angeles chapter of the Democratic Socialists of America (DSA-LA). We are committed to the public policy goal of a single-payer health care program, which currently has the greatest chance of passing at the state level with #CalCare. This legislation currently exists as the spot bill AB 1690, and its full text will be introduced and voted on in the California legislature in 2024.
After years of working on our CalCare campaign as the Healthcare Justice Committee of DSA-LA, we have found that our collective work cannot advance within this organization, and we are therefore resigning from DSA-LA. The leaders and active members of our group have formed a new organization - Socialists for CalCare - and our next meeting will be Tuesday, September 19th at 7:30pm PT over Zoom. After that we plan to meet on the first Tuesday of the month. Anyone who would like to continue organizing with us to pass CalCare in 2024 is welcome to attend. Please respond to this email and we'll include you.
Medicare for All is DSA's signature reform. But our committee - the second largest DSA HJC in the country - has witnessed our organization's leadership not only abandon the single-payer program, but we have watched as they align themselves with an outside organization that we believe is colluding with the Newsom administration - and corporate Democrats in the state legislature - to derail CalCare in 2024. We can no longer sit back and watch our Socialist organization be used as a tool in this neoliberal scheme.
California Democrats are desperate for a "get out of CalCare 2024" card that makes them appear to be working towards establishing a single-payer system without passing the actual single-payer health care policy: CalCare.
This opportunity is being handed to them by the group Healthy California Now (HCN), a "single-payer" coalition backed by the National Union of Healthcare Workers (or NUHW, a union of around 15,000 health care workers). We believe HCN has sought to divide and realign California's single-payer movement against the longtime sponsors of CalCare, the California Nurses Association (or CNA, a union of 100,000 registered nurses), publicly suggesting that the coalition might introduce their own "unified financing" (read: insurance friendly, multi-payer) legislation in 2025 or later.
Before they introduce their own multi-payer legislation they must ensure that CalCare does not pass in 2024. Their plan starts with the sabotage bill SB 770 (Health care: unified health care financing) which is sponsored by HCN and authored by State Senators Scott Wiener and Mike McGuire. CNA and true single-payer activists have rejected SB 770 from the beginning. We have many reasons outlined elsewhere, so to not take up too much space repeating these reasons, they are, in summary:
1. Unified financing is not single-payer.
2. Per CalCare author ASM Ash Kalra in his unprecedented June 26th statement of opposition to SB 770: "California needs to pass a policy framework before we can apply for waivers from the federal government."
3. SB 770's (former) work group that would engage in "waiver discussions with the federal government with the objective of a unified health care financing system" is (was) required to submit their report to the legislature by June 1, 2024, which is AFTER lawmakers must vote on CalCare in the Assembly next year. We say "former" and "was" here because amendments were made on September 8th that eliminated the work group and further pushed the deadline to 2025.
All year, HCN insisted SB 770 complemented CalCare. HCN leaders repeatedly stressed that the June 1st deadline was the absolute latest the report could be delivered, knowing full well that single-payer activists would not want anything to do with a bill that threatened to derail CalCare in 2024.
But how does this relate to DSA-LA?
DSA-LA is an affiliate of HCN, and we believe this relationship has been used by the chapter leadership to obstruct DSA-LA HJC's CalCare campaign in order to advance SB 770. HCN president Michael Lighty is a DSA member based in Oakland with connections to various DSA-LA leaders, and we believe his influence over them is what has moved this organization to abandon true single-payer (CalCare) in order to bolster multi-payer (SB 770).
In very brief summary:
1. At our chapter's April 22nd convention, DSA-LA leaders and known allies of Michael Lighty used pro-HCN/SB 770 talking points in prepared statements IN OPPOSITION TO our members' Socialist Campaign for CalCare priority resolution proposal. They claimed HCN and SB 770 were the true path to achieving single-payer, not CalCare, and that single-payer organizing should take place in our new statewide organization California DSA, not DSA-LA. Their coordinated campaign succeeded and our resolution failed. Note: DSA chapters in Sacramento, Santa Barbara, San Diego, Stanislau, San Luis Obisbo, Peninsula, and Long Beach are organizing for CalCare.
2. A Michael Lighty ally in DSA-LA's Steering Committee submitted a resolution for California DSA to join HCN in April. Michael Lighty is a member of California DSA. The resolution originally proposed that California DSA "support or oppose healthcare-related legislation in accordance with the democratic processes set forth by HCN; and… any healthcare-related legislative endorsements made by CA-DSA will be made in such a way as to maximize member engagement as well as collaboration with HCN." This person submitted this proposal even though, to our knowledge, no member of the current DSA-LA Steering Committee (including him) had ever attended an HCN affiliate meeting before. Two HJC leaders Denis Recendez and Stephanie Terrazas, also serving as delegates in California DSA, submitted a resolution to support a long-term campaign for California single-payer. The resolution to join HCN passed and the resolution to support single-payer failed.
3. In June DSA-LA Comms published Instagram and Twitter posts praising SB 770's passage through the Senate as a win for single-payer without consulting HJC. This was after HJC leadership approached the Steering, Electoral and Labor committees back in April with our full analysis of SB 770, seeking to organize HJC/the chapter against the bill. But after deliberating (and one leader admitting to consulting with Michael Lighty), the Labor, Electoral and Healthcare Committee leaders agreed that the chapter should not take a position on SB 770. Since the DSA-LA Comms Instagram and Twitter posts contravened this agreement, HJC leaders released a statement condemning the posts, and HJC members and allies flooded the comments with our opposition. Three members of the Steering Committee - including Lighty's aforementioned ally - then opened a conflict resolution process against HJC's three leaders: Caroline O'Riordan, Denis Recendez, and Stephanie Terrazas, which stripped HJC of our Action Network and leadership Google group access. This conflict resolution process lasted for three months and prohibited our committee and chapter from debating SB 770. We watched as SB 770 sailed through the legislature, and neither California DSA nor DSA-LA leadership made any meaningful effort to organize support for SB 770 across the chapters. We believe they knew that most DSA healthcare committees across California oppose SB 770 and support CalCare.
4. In August, California DSA released a straw poll questionnaire to DSA members asking which policies future endorsed Assembly candidates should support. Under "Pass a statewide, public single-payer healthcare" (sic) there were two definitions for what that support would entail: "*Sponsor and champion CalCare, a California single-payer public healthcare system," but also "*Advance other initiatives necessary to create a state-level single-payer healthcare (sic), including federal funding, Medicare/Medical waivers, etc." So in order for DSA members to vote for endorsed candidates to support CalCare, they must also support HCN's unified financing waiver bills like SB 770.
5. In August California DSA voted on which 2023 legislation to support or oppose. They did not vote to support CalCare AB 1690.
Single-payer activists and orgs worked all summer to stop SB 770, and our best chance was to have it die in suspense in the Assembly Appropriations Committee by September 1st. In a Single Payer Town Hall hosted by HCN affiliate Courage California on August 24th, Michael Lighty revealed: "We're currently in the Appropriations committee of the Assembly on suspense, waiting to see if we can reach an agreement with the Newsom administration to get the bill off suspense and onto the Assembly floor."
Finally, an open admission of HCN's collusion with the Newsom administration to push this sabotage bill through. But we knew this, because HCN has repeatedly stated that leadership from the governor is required to pass single-payer. In 2021 they ran a campaign calling on Newsom to engage with the Biden administration because "federal regulations clearly allow for Gov. Newsom to initiate negotiations with the Biden Administration on obtaining the federal waivers to establish a state Medicare for All single-payer healthcare system." Assigning responsibility to Newsom to lead the way on single-payer through waiver negotiations takes the pressure off legislators to pass single-payer policy. And we all know that Gavin Newsom will not lead the way on single-payer because he has not led the way on single-payer.
HCN and its supporters have been gaslighting CNA and single-payer activists across the state all year, insisting that passing SB 770 will not affect CalCare's 2024 schedule. They have called us divisive for opposing their bill. But on Friday, September 8th, after SB 770 had already passed the Senate and the Assembly Health and Appropriations Committees, the bill was amended to unambiguously declare war on CalCare 2024. The September 8th amendments to SB 770 include:
California HHS's reporting deadlines to the Legislature and Governor have been moved back to January 1, 2025, June 1, 2025, and November 1, 2025.
SB 770's proposed waiver workgroup has been eliminated. Instead, SB 770 now gives CalHHS complete control of the research, development, and discussions of a "waiver framework." And the "waiver framework" is neither defined nor clearly described. That would happen behind closed doors, with no democratic process and limited input from the public.
CNA and true single-payer activists know that SB 770 was designed to provide cover for Democratic legislators who will claim their vote for SB 770 in 2023 adequately fulfilled their pledge to support single-payer health care. Most importantly, forgoing support for CalCare in 2024 by passing SB 770 in 2023 would spare Governor Newsom - who is salivating for Biden's job - the political cost of betraying his repeated public pledges to support single-payer.
The last time full single-payer legislation faced a floor vote was in 2017 when SB 562 PASSED the Senate. Assembly Speaker Anthony Rendon then blocked it from reaching the Assembly. Democrats have supermajorities in both houses of the state legislature, meaning they don't need a single Republican vote to pass bills. A "universal, single-payer health care system" is on the official California Democratic Party Platform. 2024 is the year to pass CalCare.
We, the former leaders and members of the DSA-LA Healthcare Justice Committee are separating ourselves from an organization that has lost its way by abandoning its signature reform. DSA is no longer a trustworthy companion in the struggle we are committed to pursuing and, while we can hope that the organization will see through the smoke screen laid down by HCN and rejoin the campaign for single-payer, we are patients out of patience and we will continue our fight as Socialists for CalCare. Please join us. Because healthcare is a human right.
In Solidarity,
DSA-LA HJC Leadership: Caroline O'Riordan, Denis Recendez, Stephanie Terrazas
DSA-LA HJC Members: Maureen Cruise, Larry Gross, Martha Huerta, Cheng-Sim Lim, Anthony Mercado, Beatriz Noronha, Scott Tucker
Links:
SB 770 March 20th amendment:
https://leginfo.legislature.ca.gov/faces/billTextClient.xhtml?bill_id=202320240SB770
SB 770 September 8th amendment:
https://leginfo.legislature.ca.gov/faces/billTextClient.xhtml?bill_id=202320240SB770
HCN's May 28, 2021 letter calling on Newsom to initiate talks with the Biden administration:
https://healthyca.org/clarifying-the-facts-on-medicare-for-all-in-california/
Michael Lighty's May 1, 2023 op-ed in the first edition of the California DSA Newsletter which was sent to DSA members in California:
https://www.californiadsa.org/news/medicare-for-all-in-california
DSA-LA's June 7th Twitter post in support of SB770 (they deleted the Instagram post):
https://twitter.com/dsa_losangeles/status/1666529215699910656
Ash Kalra's June 26th statement opposing SB 770:
https://a25.asmdc.org/press-releases/20230626-assemblymember-kalra-announces-opposition-sb-770
Courage California August 24th Town Hall (Lighty statement at 50:00):
https://www.youtube.com/watch?v=NrVsREvkM1k
We are 100% volunteer and depend on your participation to sustain our efforts!
Get Involved
If you'd like to help with maintaining or developing the website, contact us.