From the Open-Publishing Calendar
From the Open-Publishing Newswire
Indybay Feature
Update: LAVC Administrator Retaliated Against Student Whistleblowers She Stalked
Update: New Documents. Students at Los Angeles Valley College serving Van Nuys, North Hollywood, Burbank, Toluca Lake, Sherman Oaks, etc . . . were targeted and stalked by School Administrator Annie Goldman-Reed after reporting payroll fraud, wage theft, academic fraud, grant fraud and more.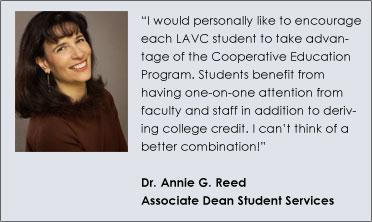 UPDATE: Aug 8, 2023,
'LAVC Omsbudsman Stalked Whistleblowers'
hit the wire, detailing how Annie Goldman-Reed, the Los Angeles Valley College Omsbudsman and Dean of Students bragged about her talent for gaslighting and used her position to cultivate a culture of campus stalking, online impersonation, to target students reporting crimes on campus.
Goldman-Reed was also a creep who stalked social media of her targets – in this case students that had reported multiple types of fraud too Los Angeles Valley College, Accrediting Commission for Junior and Community Colleges, the Los Angeles Community College District Board of Trustees, the Labor Commissioner, and the Vice-Chancellor of the California Community College System (among others).
'Corruption and fraud beset long-delayed L.A. Valley college theater project, lawsuit alleges' | Aug 4, 2022 | Los Angeles Times |
Dozen LAVC Cinema Student Narratives challenges Erika Endrijonas's LACCD Success Story | May 5, 2023 |
Los Angeles Valley College perpetuated wage theft against students on Julie Su's watch | May 19, 2023 |
Two Los Angeles Film Professors Bilked Taxpayers Over $3.5 Million Dollars
Erika Endrijonas faces new questions in LACCD fraud | May 2, 2023 |
L.A. City College Presidential Hopeful Fostered Retaliation Culture as LAVC President | May 8, 2023
Controversial NoHo Neighborhood Rep Named In Racketeering Scheme at Los Angeles College | May 13, 2023
Corrupt North Hollywood Neighborhood Council Rep Turned Blind Eye To College Fraud | May 18, 2023 |
Latest Update on the North Hollywood/Van Nuys Los Angeles Valley College Scandal | May 22, 2023
Two new emails show Reed aggressively targeted multiple students who spoke out against fraud, corruption, for students rights and taking their education hostage. More to the point multiple officials including Francisco Rodriguez (Chancellor of the LACCD), Kevin Jeter (Legal Counsel for the LACCD), Scott Svonkin (President of the LACCD Board of Trustees), Jack Pond (Vice-President of the Accrediting Commission for Junior and Community Colleges).
Worse, Goldman-Reed is quoted that exercise of First Amendment Protected freedoms and whistle-blowing was a cause for suspension.
These documents are only the tip of the ice-berg, with more to be released.
This behavior is also well documented in the Los Angeles Community College District. Last year 2UrbanGirls published press release
'Ex-Professor wins $10 million verdict against LA Community College District for wrongful termination' | December 1, 2022 |
It is also specifically documented at Los Angeles Valley College, where Annie Reed-Goldman's misconduct both as a School Official and a Labor Mediator, resulted in strong rebukes from the Federal Department of Education Office of Civil Rights and a Jury awarding $2.9 million dollars to a former employee for retaliation.
'UNITED STATES DEPARTMENT OF EDUCATION OFFICE FOR CIVIL RIGHTS case no. 09-15-2277.)' March 8, 2016
"The evidence gathered by OCR showed that numerous College representatives (including professors and other College representatives) received oral complaints of discrimination from the Students. Further, at least one College representative received a written letter alleging age and national origin discrimination. From the evidence collected, the College did not report any of these complaints to the Office, and none of the Students' complaints were investigated. Further, multiple College representatives were not aware of their responsibilities to report any complaints of discrimination they witnessed or received to the Office, and were not aware of the College's complaint procedure."
'LA Valley College worker awarded $2.9 million in employment lawsuit | December 19, 2018 | L.A. Daily News
We are 100% volunteer and depend on your participation to sustain our efforts!
Get Involved
If you'd like to help with maintaining or developing the website, contact us.