From the Open-Publishing Calendar
From the Open-Publishing Newswire
Indybay Feature
Update: Toluca Lake Neighborhood Council President Recruited QAnon Adherent to Run
In an update to previous story 'QANON Adherent worms into Toluca Lake Neighborhood Council/Tony Cardenas Office', QAnon Adherent Jo Ann Rivas was urged by users on Twitter to seek Psychiatric help – several months before January 6 insurrection.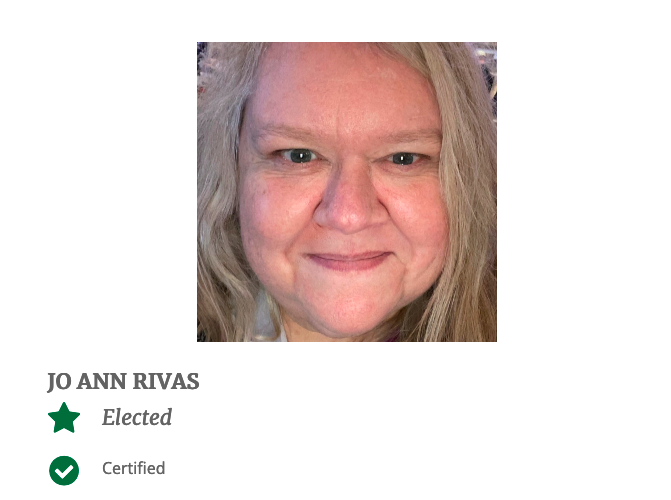 Aug 11, 2023 IndyBay published
'QANON Adherent worms into Toluca Lake Neighborhood Council/ Tony Cardenas Office'
detailing how QAnon Adherent Jo Ann Rivas has now been elected to the Greater Toluca Lake Neighborhood Council. Rivas had previously served on a number of governmental agencies including the Los Angeles Valley College Media Arts Department Advisory Board, the Los Angeles Valley College Citizen's Building Oversight Committee, the NoHo Neighborhood Council (among others).
Rivas is well known for adhering to conspiracy theories, being supportive of the January 6 insurrection, advocating public executions for treason, and exploiting her position in local government to solicit senior officers in the Los Angeles Police Department to disobey public health mandates during the Covid-19 pandemic.
Rivas has also been connected to the massive racketeering fraud at Los Angeles Valley College, first reported August 4, 2022 in The Los Angeles Times
'Corruption and fraud beset long-delayed L.A. Valley college theater project, lawsuit alleges',
in two other articles published this Spring;
'Controversial NoHo Neighborhood Rep Named In Racketeering Scheme at Los Angeles College' | May 13, 2023 |
'Corrupt North Hollywood Neighborhood Council Rep Turned Blind Eye To College Fraud' | May 18, 2023 |
Given Rivas's bogus appointments to other governmental agencies to bolster fraud, Rivas's election is even stranger given that according to documentation she does not live in Toluca Lake (as late as this year she has been part of the NoHo Neighborhood Council) and listed as 'employed' in Toluca Lake despite being disabled.
This is even more concerning give not only the messages Jo Ann Rivas has Tweeted in the past but also new messages from other X users (formerly Twitter), urging her to seek psychiatric treatment.
We don't know what messages Rivas exactly Tweeted that prompted this push-back. We know some of her more disturbing messages, including the Nazi Flag with Gavin Newsom super-imposed on it. We also know she used another account 'MAGAQueen4'. And we know that her content finally got her thrown off Elon Musk's 'Free Twitter' because it was that bad.
We also know that July 2 and July 3, 2020, another Twitter user 'ObviousMan' was so alarmed he reached out to Rivas and suggesting she stay off social media and seek psychiatric treatment because her messages were so alarming.
In her
victory statement
, Rivas gave "A special Thank You to GTLNC President Colby Jensen for inspiring me to run." Those concerned about the direction of local government should be even more concerned that the President of the Greater Toluca Lake Neighborhood Council recruited her to run. Stacking local government with members who adhere to QAnon conspiracies as well as a history of at best incompetence when it comes to public oversight should be concerning to all civic minded members of the community. Especially when the ringer has prompted concern from bystanders about her mental health.
We are 100% volunteer and depend on your participation to sustain our efforts!
Get Involved
If you'd like to help with maintaining or developing the website, contact us.