From the Open-Publishing Calendar
From the Open-Publishing Newswire
Indybay Feature
From East Palestine, Silicon Valley & Hunters Point, Toxins, Workers & Whistleblowers
This is a panel on the toxic dangers to workers and the community from East Palestine, Silicon Valley To Hunters Point shipyard.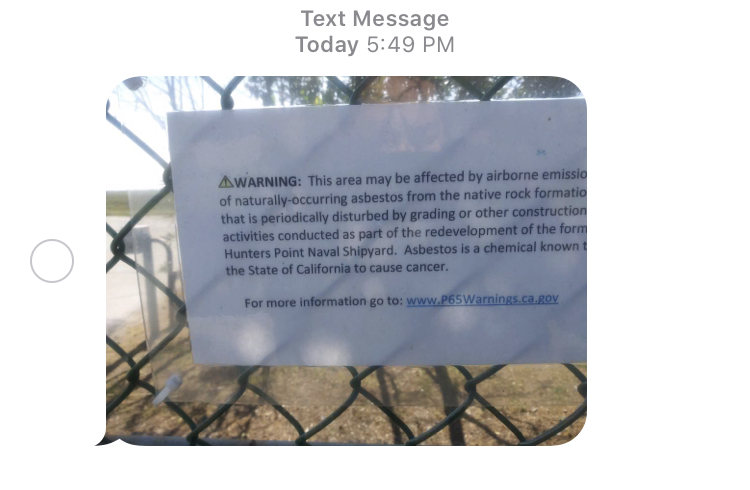 From East Palestine, Silicon Valley & Hunters Point, Toxins, Workers & Whistleblowers
The latest toxic site catastrophe this year was in East Palestine when a Norfolk Southern train crashed in East Palestine contaminating the community and workers. This panel also looks at the connections between toxic dump sites in Silicon Valley at an Apple office to the San Francisco radioactive dump site at Hunters Point and Treasure Island.
Speakers include
Matthew A. Weaver, railroad carpenter with IBT Brotherhood of Maintenance of Way Employees
Division and the elected legislative director of the BMWD in the state of Ohio. He is also with Railroad Workers
United
Ashley M. Gjøvik, Apple Senior Engineer Manager, OSHA EPA Whistleblower
Stella Miranda, Wife of AFSCME 3299 Worker at Hunters Point
Dr. Ray Tomkins, Historian, Scientist and Health and Safety Expert
This was a panel on 7/24/23 that was part of LaborFest.net
Additional Media:
E. Palestine Ohio Train Wreck, Greed & Systemic Crisis In US Rail System With RWU Gabe Christenson
https://youtu.be/cEm1x6zezaA
Rail Companies Blocked Safety Rules Before Ohio Derailment
Norfolk Southern helped convince government officials to repeal brake rules — and corporate lobbyists watered down hazmat safety regs.
https://www.levernews.com/rail-companies-blocked-safety-rules-before-ohio-derailment/
The Railroad Workers, Democrats & The Class Struggle With David Van Deusen President Vermont AFL-CIO
https://youtu.be/yV7ZDg1tmeA
NYC Workers Rally In Solidarity With Railworkers & Against Republicrats Union Busting
https://youtu.be/IefBs0VG3GE
Is AFL-CIO Pres Liz Schuler Betraying US Labor Movement In Railway Fight? LA Union Leader Speaks Out
https://youtu.be/DJdnNaikvJg
NYC Rail Workers RALLY: Biden and Dems SOLD US OUT, New Labor-Led Political Party the Way Forward
https://www.youtube.com/watch?v=7ZN2xE5jwGU
Biden & Republicrats Union Busting Bill Against Railway Workers & Their Fight For Sick Pay
https://youtu.be/dWHF-I2rll0
Enough Is Enough! 125,000 Rail Workers Want A Life: Report By Gabe Christenson Co-chair RWU
https://youtu.be/syUgtIFdl-k
US Rail Workers Fed Up & On Verge Of National Strike Over Working Conditions, Health & Safety
https://youtu.be/O3N_lKLZ6P0
BNSF Railroad Worker Jen Wallis On Health And Safety, Rail Labor, One Man Crews & Warren Buffet
https://youtu.be/unVzlsgWGn8
BNSF Nears Shift To One-Member Crews, Possibly Even on Dangerous Oil Trains
http://desmogblog.com/2014/07/22/bnsf-nears-shift-one-member-crews-possibly-even-dangerous-oil-trains
LaborFest
http://www.laborfest.net
Production of Labor Video Project
http://www.labormedia.net
We are 100% volunteer and depend on your participation to sustain our efforts!
Get Involved
If you'd like to help with maintaining or developing the website, contact us.