From the Open-Publishing Calendar
From the Open-Publishing Newswire
Indybay Feature
First Friday August 2023, "The Funk Queen" comes home to the Historic Oak Park District
Sacramento, California is forever the global headquarters for "The Funk Queen." First Friday in August 2023, will begin something special here in the Historic Oak Park District... stay tuned...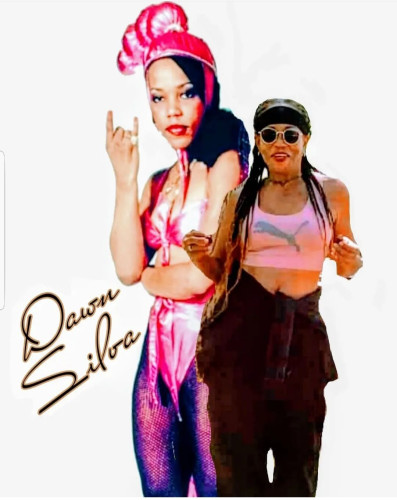 Are you ready for the funk?
According to Dawn Silva a singer and now author of the new book, "The Funk Queen," Silva states, "Funk is timeless and very much alive." The book is published by New Rising Publishing.
The book is a brilliant autobiography that describes Silva's musical background, which included her dad who Silva says had a beautiful voice, and her mother who was a dancer and performer. Silva also mentions her great grandfather, who played acoustic guitar.
Dawn also spent time performing in talent shows, but she soon outgrew talent shows and she became professional. One night, Silva went with her father to see Sly and the Family Stone, which inspired Silva to vow, "One day, I'll be up there performing."
In 1974, Silva had her first introduction to Sly and the Family Stone when she did a recording session with Sly Stone and his female vocalists at the Record Plant studio in Sausalito, California.
Dawn would go on to perform with Parliament, the Gap Band, and Ice Cube on the song "How to Survive in South Central" from the movie, "Boyz in the Hood." George Clinton created Brides of Funkenstein, which featured Silva and Lynn Mabry.
"I would like to think we were female funk warriors, that gave Parliament/Funkadelic its thrust, its velocity, the sweetening and its aggressive yet feminine wall of sound," she said.
The book also documents some of Silva's favorite concerts, which she recalled was a sold-out capacity Madison Square in New York with the Brides of Funkenstein.
Another memorable concert was when Silva performed as a solo artist and headliner at The North Sea Jazz Festival in Den Haag, Holland. Also appearing on the lineup were Herbie Hancock, Chaka Khan and the Yellow Jackets.
"The first few years touring on stage, and with Parliament was like nothing else on earth. It was exciting, and fun. However, it was a boy's club, and it was my first-time experience with a Black owned management company that saw their rising female artists as problems and preceded to slow their growth," Silva said.
The book is also a cautionary tale of how women get abused mentally and physically in the music industry. Although it was well documented about Tina Turner, abuse that artists like Silva endured is not as well know.
When asked what advice she would give women entering the music field, Silva responded, "First, know your worth. Independence is the key word. Learn to read music and play an instrument, so you won't have to depend on someone else taking a percentage of your music."
The singer noted that regarding the abuse that she suffered, she was ashamed at the time so she didn't come forward. She added that without a strong support system, prayer, and professional help, many people will suffer dire consequences.
Silva stated, "Yes, I wrote a book! 'The Funk Queen,' an autobiography by Dawn Silva. It is a 544-page limited edition hardcover coffee table book with 300 classic funk photos and 51 chapters."
This writer gives the book an outstanding review that keeps one's attention from beginning to end – a shocking and absolute masterpiece.
The book and Silva's first solo album entitled "All My Funky Friends," are available at
http://www.DawnSilva.com
.
We are 100% volunteer and depend on your participation to sustain our efforts!
Get Involved
If you'd like to help with maintaining or developing the website, contact us.