From the Open-Publishing Calendar
From the Open-Publishing Newswire
Indybay Feature
From Memorial Day to Buffalo Soldiers Day:. Discover US Colored Troops
Over 500 Buffalo Soldiers are buried at the SF Presidio and nearly 2,000 unknown "hidden figures" California United States Colored Troops soon come to light...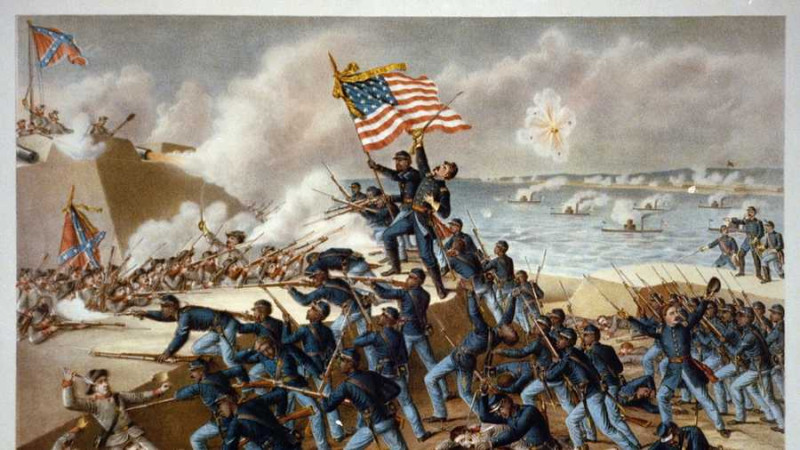 Preserving the Legacy of the United States Colored Troops on the way to becoming Buffalo Soldiers

Edited from Budge Weidman

The compiled military service records of the men who served with the United States Colored Troops (USCT) during the Civil War number approximately 185,000+ including the officers who were not men of Pan African Descent

This major collection of records rests in the stacks of the National Archives and Record Administration (NARA).

They are little used, and their content is largely undiscovered. Since the time of the American Revolution, men of Pan African Ancestry have volunteered to serve their country in time of war.

The Civil War was no exception-official sanction was the difficulty.

In the fall of 1862 there were at least three Union regiments of men of Pan African Descent raised in New Orleans, Louisiana: the First, Second, and Third Louisiana Native Guard. These units later became the First, Second, and Third Infantry, Corps d'Afrique, and then the Seventy-third, Seventy-fourth, and Seventy-fifth United States Colored Infantry (USCI).

The First South Carolina Infantry (African Descent) was not officially organized until January 1863; however, three companies of the regiment were on coastal expeditions as early as November 1862.

They would become the Thirty-third USCI. Similarly, the First Kansas Colored Infantry (later the Seventy-ninth [new] USCI) was not mustered into service until January 1863, even though the regiment had already participated in the action at Island Mound, Missouri, on October 27, 1862.

These early unofficial regiments received little federal support, but they showed strength and the desire to fight for freedom.

The first official authorization to employ people of Pan African Descent in federal service was the Second Confiscation and Militia Act of July 17, 1862. This act allowed President Abraham Lincoln to receive into the military service persons of African descent and gave permission to use them for any purpose "he may judge best for the public welfare." However, the President did not authorize use of in combat until issuance of the Emancipation Proclamation on January 1, 1863: "And I further declare and make known, that such persons of suitable condition, will be received into the armed service of the United States to garrison forts, positions, stations, and other places, and to man vessels of all sorts in said service."

With these words the Union Army and Navy changed forever and as many scholars suggest provided an essential margin to preserve the Union and end Chattel slavery in America.à

July 28, 1866, the US Congress authorized the establishment segregated US Army soldiers, @ 4,000 US service members, today known as Buffalo Soldiers.
We are 100% volunteer and depend on your participation to sustain our efforts!
Get Involved
If you'd like to help with maintaining or developing the website, contact us.