From the Open-Publishing Calendar
From the Open-Publishing Newswire
Indybay Feature
Van Nuys/Los Angeles College Screenwriting Professor Faked Writer's Guild Membership
Department Chair of the Media Arts Department at Los Angeles Valley College in Van Nuys/North Hollywood lied about his professional credentials, while collecting a lucrative annual salary teaching screenwriting to students on the taxpayers dime.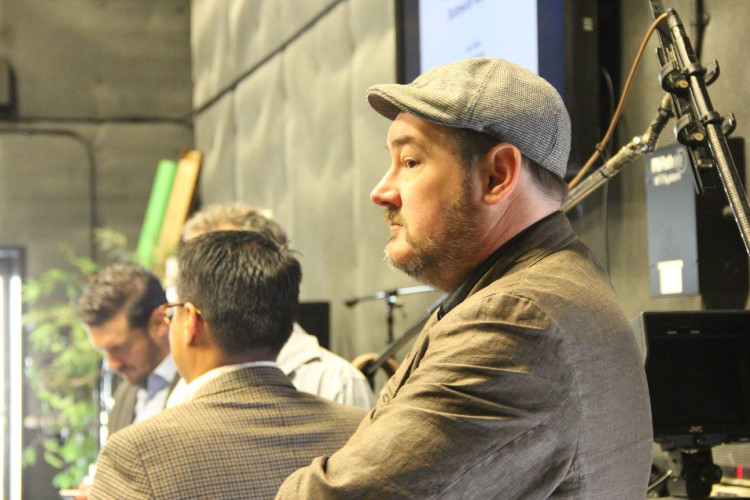 The Writer's Guild of America has been on strike since May 2, 2023, and its members have been picketing demanding a new contract with Hollywood studios. New information shows that Chair of the Los Angeles Valley College Media Arts Department has faked membership in the Writer's Guild of America, West – while collecting a lucrative salary teaching Screenwriting to low-income students.
On May 13, 2023
'Controversial NoHo Neighborhood Rep Named In Racketeering Scheme at Los Angeles College'
hit the wire. In addition to covering the role Jo Ann Rivas, a member of the North Hollywood Neighborhood Council, played in the racketeering scheme The Los Angeles Times covered last year
'Corruption and fraud beset long-delayed L.A. Valley College theater project, lawsuit alleges'
the article also documented that Rivas had potentially lied about her credentials as a 'casting director,' while collecting payment from the Los Angeles Community College District to attend a Industry/Student Mixer at Valley College.
Two Los Angeles Valley College Media Arts graduates also appear to have misrepresented their professional experience and academic credentials.
But new information shows beyond a shadow-of-a-doubt that Eric Swelstad lied about his membership in the Writer's Guild of America West.
The
Writers Guild of America West website publishes a search directory allowing a look-up of all guild writers
, but Eric Swelstad's name and information does not appear.
At Los Angeles Valley College, Eric Swelstad has developed the Screenwriting curriculum. According to the 2023 LACCD schedule of classes Eric Swelstad is listed as the teacher of record for Media Arts 116 – Introduction to Screenwriting; Media Arts 130 – Advanced Screenwriting; Media Arts 129 – Mythology, Spirituality, and The Art of Story.
As Department Chair/Instructor he commands a lucrative annual salary;
2021 – $227,577.00
2020 – $219,553
2019 – $210,747.00
2018 – $202,476.00
2017 – $185,568.00
2016 – $188,419.00
2015 – $161,639.00
2014 – $161,309.00
2013 – $144,017.00
2012 – $141,584.00
And Eric Swelstad's professional biography on Los Angeles Valley College's various versions of the LAVC Media Arts Department webpage as well as his active social media accounts, including Twitter, list him as a member of the Writer's Guild of America, West. Swelstad is also listed as such on the website of something called Greater Los Angeles Writer's Society.
But an email from the Writer's Guild of America, West membership department now establishes that Eric Swelstad is not and has never been a WGAW member.
This also doesn't appear to be the only thing Swelstad has lied about when it comes to his professional career either. In 2017, a Rate My Professor Review busts Eric Swelstad for telling his classes he had written Mean Girls 2, the sequel to Mean Girls. As the reviewer points out – Lindsay Lohan announced she'd written a treatment for
'Mean Girls 2.'
Imdb shows a TV movie 'Mean Girls 2' but again doesn't include any credit for Eric Swelstad.
This follows a pattern of deception by Los Angeles Valley College's Media Arts Department in deceiving students about the education they would receive. Students were led to believe the Department was arranging mixers and advisory panels involving qualified working industry professionals which does not appear to be the case. Students were also led to believe that they would receive practical training that according to a lawsuit and an accreditation complaint did not happen from 2004 – 2016 (at least). According to
'Dozen LAVC Cinema Student Narratives challenges Erika Endrijonas's LACCD Success Story'
and
'Did L.A. Valley College award Fake Degrees'
we also know that students were deceived about their ability to complete their programs, including the time period that it would take to complete them.
Finally, student's who enrolled in the Media Arts: Screenwriting Degree program were deceptively led to believe they were learning from a WGA level writer – they were not. Swelstad's Writer's Guild of America membership turns out to be a work of Swelstad's own creative fiction.
In other news, long-time
LACCD Trustee Andra Hoffman was elected President of the California Community College Board of Trustees
,
Los Angeles Mayor Karen Bass named LACCD Chancellor Francisco Rodriguez to her transition team
, former
LAVC President Erika Endrijonas who reviewed the Accreditation Complaints was announced as the Superintendent-President of Santa Barbara City College
, former
LACCD Trustee Scott Svonkin was re-elected Chairman of the Los Angeles County Commission on Insurance
, and former
LACCD Trustee Sydney Kamagler-Dove is currently a sitting member of Congress.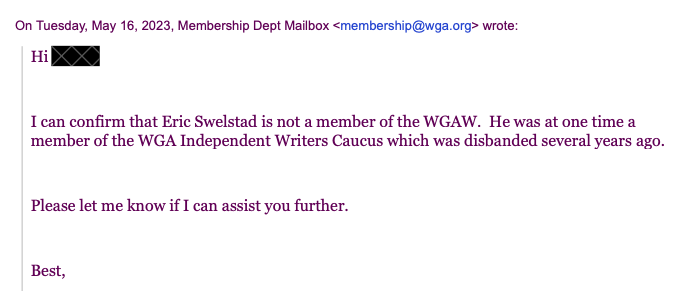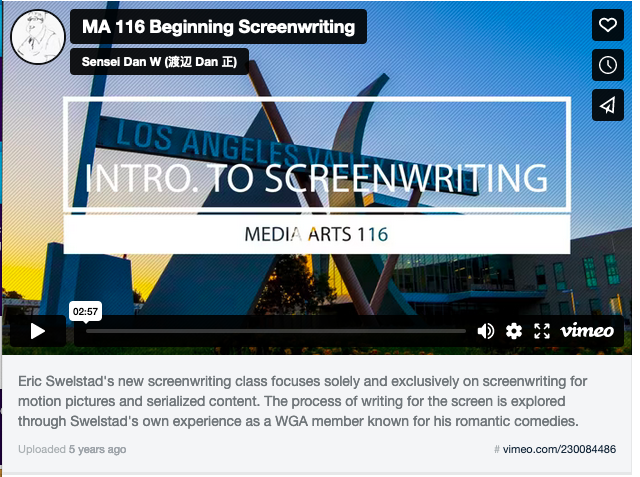 We are 100% volunteer and depend on your participation to sustain our efforts!
Get Involved
If you'd like to help with maintaining or developing the website, contact us.