From the Open-Publishing Calendar
From the Open-Publishing Newswire
Indybay Feature
The tyranny of women and Trans hating fascist Christian groups and politicians
Based on biblical principles, thousands of women were burned at the stake for being accused of being witches!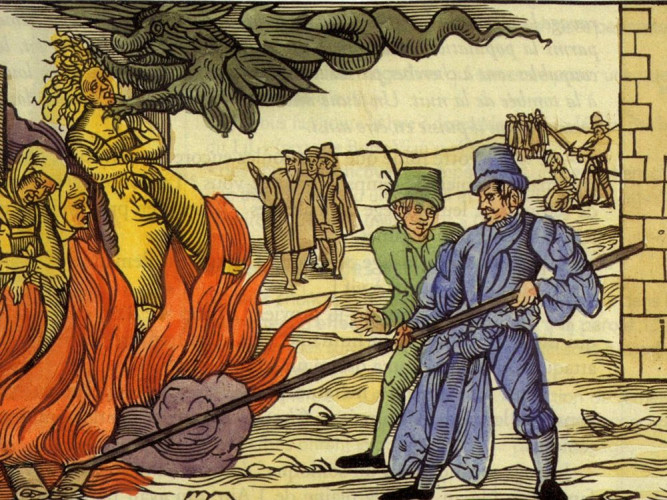 The tyranny of women and Trans hating fascist Christian groups and politicians
By Lynda Carson - May 2, 2023
Reportedly, many of the same fascist right-wing so-called Christian groups that led the charge in overturning Roe vs. Wade,
that are trying to ban abortion rights nation wide, are
the same hate organizations leading the charge to eradicate Trans people,
while making it illegal for Trans people to exist, or to receive gender-affirming care. The attacks on women's reproductive rights, and Trans people are based on biblical principles.
Among the hate groups attacking women's reproductive rights, and the Trans community, they include the
Alliance Defending Freedom,
and the
Family Research Council,
plus the
Liberty Counsel
in addition to the
American Principles Project.
Reportedly, "The fascist right-wing hate groups have raised tens of millions of dollars in recent years to fuel their lobbying on abortion and transgender issues as well as their work with state lawmakers. The Alliance Defending Freedom, for example, reported more than $78 million in revenue in 2021, mainly from grants and donations. The Family Research Council also gets most of its money through grants and donations.
It changed its IRS status to an "association of churches" in 2020 and no longer is required to file a public tax return, ProPublica reports."
These same hate groups with their multi-million dollar revenues to support their hate filled agenda are also involved in organizing the
banning of books all across the nation.
The Family Research Council
According to the latest 990 tax filing for the Family Research Council,
their attacks against abortion rights for women, plus their attacks on Trans people, and their book banning efforts are all based on biblical principles.
Travis S. Weber, a resident of Washington D.C.,
is Vice President for Policy and Government Affairs at Family Research Council (FRC), and the
FRC has a political action committee.
The Tyranny Of Biblical Principles
Evil people used biblical principles to support slavery in this country, including biblical principles that were used to support the eradication of Native Americans (genocide) from much of this country, plus the murder of around 9,000 women accused of witch craft were based on biblical principles, additionally based on biblical principles, Christians supported the Nazi movement and Hitler used to claim that he was a Catholic, and based on biblical principles the Mormons (LDS Church) believed that blacks were less than human/whites until around 1978.
The above mentioned fascist groups and the corrupt politicians in their pocket have been wreaking havoc across the nation while trying to force the American people to assimilate to their schemes of creating a fascist right-wing authoritarian government all across the nation.
Lynda Carson may be reached at
newzland2 [at] gmail.com
>>>>>>
>>>>>>
We are 100% volunteer and depend on your participation to sustain our efforts!
Get Involved
If you'd like to help with maintaining or developing the website, contact us.