From the Open-Publishing Calendar
From the Open-Publishing Newswire
Indybay Feature
Court: U.S. Failure to Protect Pacific Humpbacks From Deadly Entanglements Was Unlawful
SAN FRANCISCO, March 15, 2023 — A federal court ruled in favor of the Center for Biological Diversity yesterday in a lawsuit arguing that the National Marine Fisheries Service failed to protect endangered Pacific humpback whales from deadly entanglements in sablefish pot gear off California, Oregon and Washington.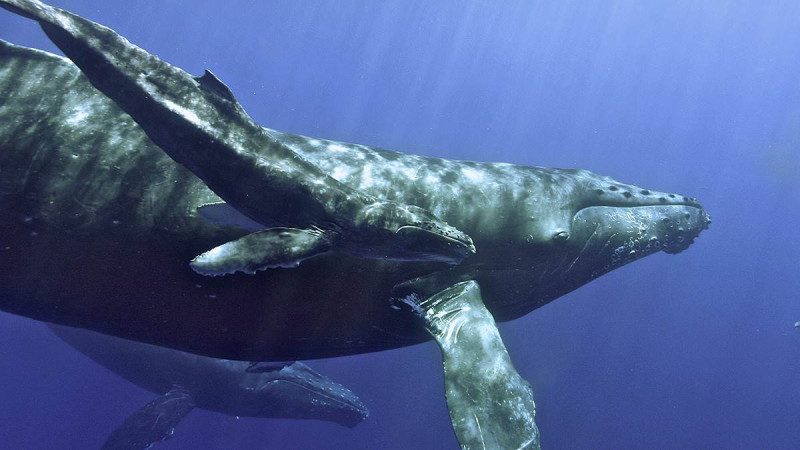 "This is a clear win for endangered humpback whales, who face enough deadly threats in the water already," said Kristen Monsell, oceans legal director at the Center. "Fishing gear and lines in migrating humpbacks' habitat mean more entanglements, and the Fisheries Service shouldn't have ignored those risks. These majestic animals deserve to live without lethal obstacles in their way. This victory will help them recover."
The Center filed the case last year. The suit challenged an agency permit that allowed the fishery to entangle and kill endangered humpback whales without any measures in place to reduce those harms or a clear plan to implement protections in the near future.
In ruling for the Center, Judge Donato of the U.S. District Court for the Northern District of California held that "NMFS cannot indefinitely delay developing a take reduction plan while continuing to authorize . . . permits for the incidental take of endangered and threatened humpback whales."
Fishing gear entanglements are a leading threat to endangered humpbacks as they migrate along the West Coast. As climate change alters migration patterns, it has become harder for endangered humpback whales to avoid long strings of pots set out by commercial fisheries.
In 2021 the Service found a 400% increase in humpback mortality and serious injury from human activities since 2018 estimates.
According to agency estimates, the sablefish fishery kills or seriously injures at least one humpback whale every year. The fishery uses 2-mile-long strings of 30 to 50 pots. On average, about 25 humpback whales are entangled annually off the U.S. West Coast, and more than half the entanglements are not traced to a specific fishery.
Under the Marine Mammal Protection Act, commercial fisheries that occasionally or frequently kill or seriously injure endangered marine mammals must have only a negligible impact on the species or population to qualify for an "incidental take" permit.
Last year marked the 50th anniversary of the Act, a landmark law that recognized the "great international significance" of marine mammals, including their aesthetic, recreational and economic importance. The law prohibits harming marine mammals except under specific circumstances.
To make all fishing safer, the Center has proposed that the Fisheries Service require fisheries that use pot gear to covert to new ropeless or "pop-up" gear within the next five years. The petition requests that the agency prioritize the transition in national marine sanctuaries.
Most trap and pot fisheries use static vertical lines that can wrap around whales' mouths, fins or tails, wounding them and depleting their energy, often drowning them as they drag heavy traps and rope. Pop-up traps use lift bags or buoys on coiled ropes triggered by remote or time-release sensors to float the traps to the surface, eliminating those static entangling lines.
Photo: Humpback whale. Credit: Ed Lyman/NOAA permit # 774-1714.
The Center for Biological Diversity is a national, nonprofit conservation organization with more than 1.7 million members and online activists dedicated to the protection of endangered species and wild places.
https://biologicaldiversity.org/w/news/press-releases/court-us-failure-to-protect-pacific-humpbacks-from-deadly-entanglements-was-unlawful-2023-03-15/
We are 100% volunteer and depend on your participation to sustain our efforts!
Get Involved
If you'd like to help with maintaining or developing the website, contact us.