From the Open-Publishing Calendar
From the Open-Publishing Newswire
Indybay Feature
36 MLK Village Being Evicted By Sanjay and Guarav Khanna [Oakland]
All the details on the Khanna parasites: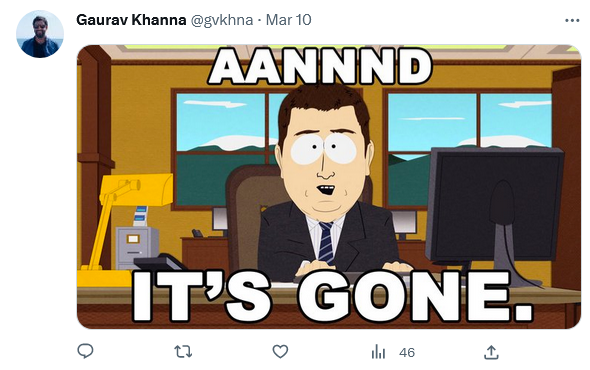 As we speak, two tech-millionaires are trying to evict the 36MLK encampment in Oakland, California. Their names are Guarav Khanna and his father Sanjay Khanna. Without a doubt, these two parasites are the worst type of techie-trash currently destroying our region.

This February, the Khannas successfully evicted the Coyote Bush Collective Garden, a longstanding urban garden with several rent-free tiny houses, a free cafe, a free store, and dozens of trees. Now all but the trees have been demolished and leveled, with multiple people's lives disrupted. The Khannas have since put the lot up for sale, asking $100k more than they pad for it, and simply wanted to evict the previous residents and make a quick profit.

Who are the Khannas, you might ask? Well, aside from being abject filth, they magically immigrated into the USA and found a highly suspicious residence wedged between the literal Pentagon and CIA headquarters in Langley, Virginia. It's unclear what they were doing there, but suddenly they move to the West Coast.

Despising his imbecile father, Guararv moved to San Francsico, leaving his dad to rot in Los Angeles. Guarav found a million dollar house at 1366 Francisco Street, which is near the Marina where all the other disgusting tech bros live. Feel free to pay him a visit! Also, if you would like visit Sanjay, he lives all the way down in Manhattan Beach at 1641 8th Street.

In 2022, these greedy swine purchased three lots in Oakland at a county tax-auction. Two of them just so happened to be tiny house villages built by people on the streets. It's unclear why the Khannas chose these two, but they have effectively evicted one (Coyote Bush) and are now moving on the next, 36 MLK, a tiny house village that has been featured in numerous mainstream media exposes.

The residents at 36 MLK have just been served with another eviction notice (the first one expired), likely because Guarav and Sanjay are now shaking in their boots at the collapse of Silicon Valley Bank, with Guarav posting the enclosed tweet on the day of the collapse.

Guarav is what could be called an idiot man-child, having never worked a day in his life and possessing large amounts of the colloquial baby fat. How he got millions of dollars is truly a mystery, but the likely explanation is his daddy Sanjay gave it him. During the eviction of Coyote Bush, this Sanjay character hurled transphobic and fascist remarks at the the evicted resident, and every step of the way has shown himself to be a pathetic, over-middle-age incel who hates women.

Fearing for their money after the collapse of SVB, the Khannas now want to ensure their investment in 36 MLK is secure and can be flipped just like Coyote Bush. Make no mistake, the Khannas are exactly the type of scum who just begged for a government hand-out, and the moment it seems like they might be able to withdraw their money from the collapsed bank, their first move is to evict even more people from the meager housing they've been able to build for themselves, with their own hands.

These parasites deserve none of our mercy and all of our hatred, them and their entire class.

DEATH TO CAPITALISM!
We are 100% volunteer and depend on your participation to sustain our efforts!
Get Involved
If you'd like to help with maintaining or developing the website, contact us.