From the Open-Publishing Calendar
From the Open-Publishing Newswire
Indybay Feature
2022 California State Capitol Kwanzaa in the wake of the 2022 US-Africa Summit
Dr. Karenga utilized struggle creating Kwanzaa. He and the US Organization continues to rectify the cultural and economic exploitation perpetrated against us during the months of October, November, and December (the Christmas season) as we prepare for a New Year.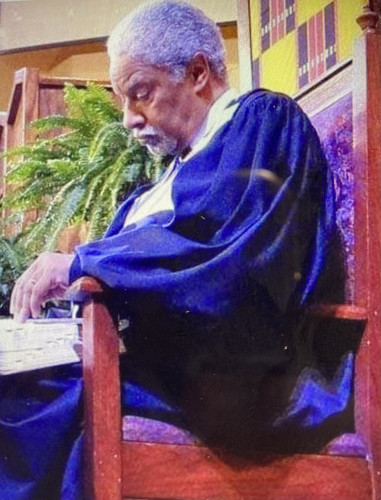 Kwanzaa is our Global Pan African cultural holiday created, conceived and developed by Dr. Maulana Karenga, first celebrated December 26, 1966.

Kwanzaa Holiday Celebration's are from December 26 through January 1, with each day focused on Nguzo Saba, or the seven principles

Derived from the Swahili phrase "matunda ya kwanza" which means "first fruits of the harvest" all 7 continents on earth observe and celebrate in a good way.

Our California Black Agriculture Working Group, through global partners and nationwide collaborations are gaining laser beam focus on expanding participation of a new generation (18-35 Black Ag students and consumers) to participate fully throughout our $333 billion dollar+ California Working Landscape and helping lead innovative efforts throughout the Pan African Diaspora.

Kwanzaa, is our "California Grown" agricultural harvest celebration rooted in ancient Pan African ceremonies practiced since time immemorial in various living cultures on the African Continent.

Our 2022 Kwanzaa Season comes in the wake of the 1st Session of our UN Permanent Forum for People of African Descent and our US-African Summit showcased the Biden/Harris Administration commitment and practice embracing the African Union leaders in a special way for the world to see.

Our 24th Annual, 2022 California State Capitol Kwanzaa events continues our nearly quarter century effort to enhance and align year round official California Executive Officers, Legislative Leaders and Government Staff ways to experience connectedness to African cultural identity.

Together, we will provide a focal point for the gathering of African peoples, and to reflect upon the Nguzo Saba, or the seven principles, that have sustained people of African Descent, of all religious faiths and backgrounds, since the pivotal transition from Mexican rule to American rule (1840-1875.)

California Pioneers of African Descent are no longer simply "hidden figures" of authentic official California History.

If the 1790 last Spanish Census in Alta California recorded over 20% people of African Descent, then we must revisit the role and salient contributions by people of African Descent as inspiration to a new golden harvest at hand.

Kwanzaa, was born here in Los Angeles, California out of the whirlwind of social and political changes of the 1960's and the US Civil Rights Movement.

The sixties represent one of many eras during which the African and African-American struggle for freedom and self-identity reached its historical peak, spawning multiple revolutionary movements with California helping lead the way.

Dr. Karenga struggle creating Kwanzaa, sought to rectify the cultural and economic exploitation perpetrated against us during the months of October, November, and December (the Christmas season).

During this season, corporate America typically ignored the quality of life concerns of African-Americans, yet encouraged participation in the commercialism of Christmas.

Additionally, African-Americans did not observe a holiday that was specific to our needs. A review of the major holidays celebrated in the United States would reveals that not one related specifically to the growth and development of African-Americans.

The development of Kwanzaa assumed a reassessment, reclaiming, recommitment, remembrance, retrieval, resumption, resurrection, and rejuvenation of the "Way of Life" principles recognized by African-Americans.

These principles have strengthened African-Americans and Africans from the global Diaspora.

Today, Kwanzaa is recognized by all and celebrated by millions throughout California and the world.

It is celebrated in the halls of our California State Capitol, in public community settings such as; churches, mosques, temples, community centers, schools, and places of work.

Kwanzaa has allowed us to celebrate the season without shame or fear of embracing our history, our culture, and ourselves, year round.
We are 100% volunteer and depend on your participation to sustain our efforts!
Get Involved
If you'd like to help with maintaining or developing the website, contact us.