From the Open-Publishing Calendar
From the Open-Publishing Newswire
Indybay Feature
Ordinary citizen Jeffrey Phillips is running for Congress against Nancy Pelosi.
Ordinary citizen Jeffrey Phillips is running for Congress against Nancy Pelosi.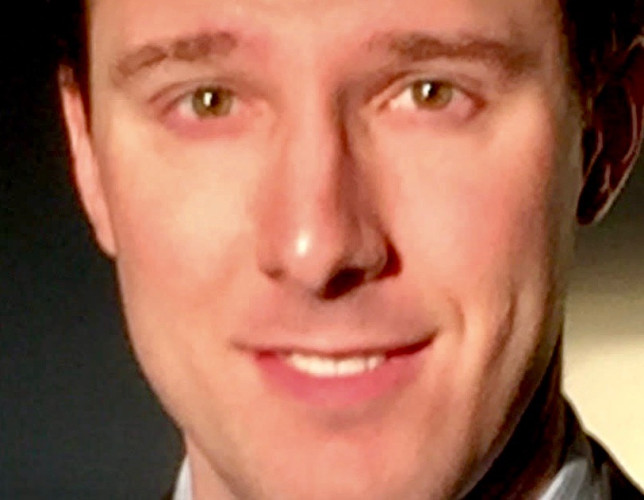 HEADLINE: Ordinary citizen Jeffrey Phillips is running for Congress against Nancy Pelosi. SUBHEADING: Just a ordinary citizen At 38, Jeffrey Phillips scraped bottom. "Once you realize they can't take anything more from you – when you've given all you can to the system, and all you have left is your voice --- you have to use it to try to make change." This article should not be construed as an endorsement by me or the Bay View newspaper. I am writing a profile of Jeffrey Phillips and his campaign because, as my politically savvy friend Sarah who voted for him observed,"Jeff alone seems to represent a growing section of young people of all races with no protection, benefits, and future, and no one to speak for them. This system seems to have forgotten anyone but billionaires." Jeff's generation has few options. He can't get a job in his field even with a degree from CalTech, "where they train rocket scientists." He drives Lyft and prizes his rent-controlled apartment in San Francisco. When it became clear that his life was "the end result of Capitalism and the Corporate interests Pelosi pushes," he literally had nothing to lose. I met Jeff during an environmental racism protest at San Francisco City Hall on Earth Day, April 22. Arieann Harrison and Kamillah Ealom represented for Hunters Point, and two African-American Tenderloin Middle School pre-teens told the thousand-strong 15-to-20-something Youth versus Apocalypse marchers that Treasure Island's radiation made them feel unsafe. Jeff observed, "It's astonishing to see 5th graders speak that well. Those are future leaders." Later, I learned Jeff is tackling what he calls the "multiple-tentacled monster," running against Speaker Pelosi to change the systemic corruption and institutional racism empowering her. SUBHEADING: Like many Millenials, Jeff is fighting for an anti-racist society.  His generation was raised to believe racism peaked in the 60s, "and no one had to fight anymore because we're all equal now. That's just not true. We have deep racial issues to tackle. My generation hasn't gotten over it, nor has the generation before us (who witnessed the killing of Oscar Grant), nor probably the generations after us. "Systemic police racism and crime statistics that disadvantage black and people of color have caused us to re-examine race. "When police stop them, "Black people every day fear for their lives. Because of my privilege, I can't say I've ever felt it, but when I imagine it, it's terrifying. "Some want to abolish police." Others like Mayor London Breed support them. San Francisco supervisor, Raphael Mandelman, promotes 'Law and Order' and wants to give police free housing. Jeff is against outside police invading black communities like Hunters Point where they create havoc. "Police should come from communities they serve rather than from external groups. He noted that, while only the richest, most privileged, and whitest enjoy legal protections, too many African Americans have been martyred in the fight for justice. A year after Minneapolis cop Derek Chauvin knelt on George Floyd's neck strangling him, Jeff attended the March 13, 2021, rally at Mission High School honoring Breonna Taylor. He then marched to the Mission police station protesting Breona's shooting by cops as she slept in her bed. SUBHEADING: Millenials don't get to live the American Dream Jeff grew up in Livermore, moved to San Carlos in 4th grade, then spent the rest of his childhood on the Peninsula. He attended CalTech, majoring in finance, with "a strong background in sciences." He returned to the Bay Area to help his parents. "For seven years I worked in the City driving for Uber and Lyft. I'd drive from the peninsula every morning and back late at night. It was excruciating." Jeff has hard personal experience with Bay Area housing. "It took three years searching on Craigslist to find a rent-controlled apartment in San Francisco I could afford. It was built in 1907, so the floor is uneven." Rent control will allow him to stay there for years. The mishandled Pandemic triggered him to run against Pelosi. "Wealthy people got trillions of dollars in stimulus money. The rest of us got a pittance. People died because they spread Covid when they were forced back to work. "I'm a middle-aged Millennial," Jeff said. "I'm at the tail end of the policies that Pelosi's been pushing through for years. "I've experienced what it's like to work under the current system. "Everyone wants to live the American Dream. The American Dream fading over the horizon radicalized me. "I don't have a career or family. I'll never buy property or even be able to afford a cat. "More than anything I want a normal life --- Wife, kids, family, pets – a home to come back to that I own, not rent. The American Dream may be reachable by some White and African-American millennials, but black people as a race continue to be targeted, racially profiled and shot by cops and vigilantes alike. SUBHEADING:"I believe I can win against Pelosi with grassroots support." "I can speak to regular people about dealing effectively with racial injustice - about housing, Medicare, the Green New Deal --- things that can improve all our lives and give us the future we've been promised and denied." Jeff campaigned by taking MUNI to parks across the City. "I rode buses and light rail all day every day for weeks. I approached people outdoors where it's ventilated." He shared his key issues wearing N95 masks. [1] "Everyone loves Medicare for All. Anyone who tells you they like their health insurance has never had to use it. Deductibles are ridiculous. The billing is byzantine and obtuse. You get bills for $50 for aspirin. "More black people than any other racial group lack health insurance. As of 2019, the uninsured rate among Black Americans was 4.4 million."  Latinos are neck and neck. When the bill passes, the uninsured rate among Black Americans will drop from 4 to 0 percent. Automatic enrollment will cover those who are not insured and eliminate deductibles and premiums. [2] Affordable Housing "Housing is on everyone's mind. "Housing is a human right. That's your basic security, where you do your living. You can't have that changing all the time. It makes a huge difference in peoples' lives, especially families." Jeff sees lack of affordable housing and the threat of eviction striking communities of color first and hardest. Gentrifiers have almost completely pushed the black community from San Francisco and Hunters Point. "We will create legislation that repeals the Faircloth Amendment and unlocks federal funds for housing developments across the City that are built at a scale and a price point below the current averages, reducing the cost of housing and providing homes for people within their own communities rather than private luxury development forcing them out. On Thurs/April 28, he joined housing rights groups in Bernal Heights protesting the deployment of the Ellis Act by Thorsten Gernoth, against Denhi Donis, an elderly Mexican woman to whom this wealthy Apple engineer rented an apartment for around 25 years. "Denhi's got two different kinds of cancer. She's saving up for surgeries and needs some place to convalesce. She's an awesome woman who gives out flowers to everyone. "In three years, they haven't given her heat or a working stove. They're trying to push her out in 12 days." The protest may have worked. As of Sunday, May 22, she's still in her home. [3] Jobs Jeff will work to create better jobs for all workers with union protections, higher wages, fair working conditions and benefits, health care and shorter hours. This will protect people of color employed at minimum wage or below, working for very low wages as hotel maids, childcare workers, hospital employees and those doing outpatient nursing or palliative care, those who selflessly put their lives at risk keeping people alive during the pandemic. "Most people in 40-hour workweek jobs exceed that, working 50 or 60 hours. We should hire enough people that we don't put workers in those situations. People need to go back to their families and be whole human beings outside of their jobs. "For many years, African-Americans were kept out of unions and worked as scabs. Powerful, inclusive unions have almost disappeared. When we rework the union model, we should center it on workers, not bosses." [4] The Green New Deal. Though Jeff wants to see clean energy, solar panels, wind power, and battery storage, for him the Green New Deal is primarily tied up with environmental racism and climate justice."The Bayview and Hunters Point are victims of our disinvestment in green solutions. "We need to green our planet and redress the pollution and marginalization of black and brown communities. I will work with legislators to enact The Green New Deal which not only funds green energy infrastructure and well-paying green jobs, but also provides a framework to clean up sites affected by environmental racism like Hunters Point Naval Shipyard and Treasure Island which has had a disastrous effect on the health and wellbeing of the community." He acknowledges that radiological pollution from the Shipyard is killing people. He attended the Earth Day event because he believes Hunters Point and Treasure Island should be cleaned up while the current populations live there, not after entitled white people or developers making luxury units saleable apply pressure for faster cleanup. [5] Wealth Tax. "Do you believe in Capitalism?" I asked. "I am a Democratic Socialist. I don't think we should dismantle the Capitalist system. We can make it work for People by taxing the wealthy who sit on their money. "I'm not against people getting rich. I'm against people paying nothing to stay rich. "I will support the Wealth Tax, introduced by Senator Elizabeth Warren. Chipping away at the fortunes of the wealthy will curb the systematic inequality that black people, most of all, have suffered for generations. Billionaires pay nearly nothing in income taxes because they earn money on money through capital gains and carry-over investments that are never liquidated or taxed but passed on in the form of intergenerational wealth in tax-advantaged donor-advised trusts." Most Americans, specifically people of color, have little to no savings. Many are in debt with a negative net-worth. Through a systematic process of redlining, displacement, and unfair lending practices, communities of color have historically been excluded from building generational wealth through home equity. People with marginal incomes are still taxed because Republicans, and fiscal conservatives say they should "have skin in the game." We should stop taxing low-income people. When we start taxing wealth, we will cease asking so much of our least economically fortunate citizens to pay taxes to fund the government. "I'm also campaigning for reparations. The reparations plank in my platform says we should make immediate direct cash payments over a period of, possibly, five years amounting to the modern equivalent of a homestead, a piece of farmland, or house – that people were promised when they were emancipated. Payments equal to what we spent on the Pandemic this year should be made to people whose forbears were slaves and to those disadvantaged by the Civil Rights struggle. I would like to see annuities paid to people for the rest of their lives. For those who want to look it up, I have numbers on my website, "African Americans have never had that promised stake in the land, and are gentrified, bulldozed and evicted out of property ownership. In Bayview-Hunters Point and Treasure Island, residents are forced out for new development which excludes them, isn't priced to their market, and is not available to people currently displaced. To compensate for this long standing inequity, reparations should pay residents of color in Hunters Point, including indigenous Ohlone, direct payments over a number of years. For a description of Jeffrey Phillips' programs on reparations, Medicare, housing, jobs, and the Green New Deal please visit: https://11thjeff.com
We are 100% volunteer and depend on your participation to sustain our efforts!
Get Involved
If you'd like to help with maintaining or developing the website, contact us.