From the Open-Publishing Calendar
From the Open-Publishing Newswire
Indybay Feature
From PIE: Last Day To Vote NO on New Day
From Pacifica In Exile - debunking lies in the latest NewDay mass mailing to Pacifica, (which is also a violation of the Fair Campaign limitations on mailings), such as "Is the sale of the Houston building a disaster?", "Is Pacifica "union-busting" by eliminating a pension plan and some employee benefits? ", and "Did Pacifica "fail" an audit?"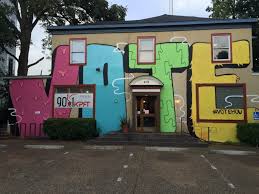 Berkeley - We know you've been getting a lot of emails. And we know that as a Pacifica in Exile reader, you are among the most likely Pacifica members to vote without being nagged. But because the reality is that 3 out of 4 Pacifica members won't vote, and this decision will be made by way less than half the total membership, we wanted to give one last reminder because it may be the last meaningful Pacifica vote you'll be able to make.
We've summarized the changes in these proposed bylaws several times before, so if that is what you are looking for, click here:
https://pacificainexile.org/archives/9864?eType=EmailBlastContent&eId=5a32991f-2a7c-46d7-8e60-4da2239bd979
What we wanted to do with this last-minute email is address some of the crazy emails being put out by the proponents. As an example of the "keep repeating the lies till someone starts the believe them" phenomenon, we've recently had some pretty smart folks asking us if this or that is true. So we figure it's a good idea to answer some of these questions. As with most propaganda, there's a little teensy kernel of truth buried in a cascading pile of nonsense.
We want to start by informing you all of something great. There are almost 100 people across the five stations who want to run for seats on the local station boards. The vast majority of them have never been a part of Pacifica governance. They are depending on you to let them run and serve, because a yes vote on New Day cancels them all, in favor of people who have already been in governance. Why would you want to stop almost 100 new people from volunteering to help revitalize Pacifica?
It's hard to keep up with all the New Day attacks, but here are a few.
Is the sale of the Houston building a disaster?
(See photo above)
No. The sale of the Houston building is an intelligent business decision. KPFT is housed in a ramshackle little house (yes, a residential house that was kited up as a radio studio). The building has mold and structural issues and the land beneath it in the Montrose neighborhood is worth a great deal of money. Repairing the little house, which declined from lack of maintenance during the pandemic, would be a poor financial decision. Selling the property now will get KPFT a better studio and with money left over to put towards the principal of the outstanding loan. We've included a picture of the little house so you get the idea. We have to wonder what is going on over at New Day. One minute they are yelling that there is no plan to pay back the loan, the next minute they are yelling that there are plans to pay back the loan.
Is Pacifica "union-busting" by eliminating a pension plan and some employee benefits?
No. Not unless you have a very strange definition of union-busting. Pacifica has two different retirement plans for employees. One pension plan and a 403B plan. Both with generous employer matches. The pension plan is being eliminated, leaving the 403B retirement plan intact with a significant employer match. This was always how it was supposed to be. When the 403B plan was adopted two decades ago, it was intended to replace the pension plan, but the pension plan was never phased out. Now that is happening, and it is long overdue. Most people who work at nonprofits don't have multiple retirement plans. Similarly, Pacifica has long paid 100% of all dependent health care benefits (sometimes covering whole families of 3-5 people) for employees working as little as 18-20 hours a week. In the past, the cost of benefits for some part-time employees surpassed their salaries. Several auditors told Pacifica this was simply not sustainable. So dependent health care benefits for part-time employees are being reduced. To detail the scope involved, in FY 2020, Pacifica paid $1,185,000 for health care benefits for less than 100 employees or more than $10,000 annually per employee (on average) with a total systemwide salary base of less than 5 million dollars. That is very difficult for a nonprofit listener-supported charitable organization to bear and it has contributed significantly to the financial problems. Sag-AFTRA, the union for the LA, NY and DC stations has agreed to the changes going forward.
Did Pacifica "fail" an audit?
Talk about getting it backwards. For the very first time in 7 years, Pacifica completed their financial audit for the previous fiscal year by June 30 of the following year. Or ON TIME. This was the culmination of an arduous process over the last few years to finally resolve the horrible audit delays that began in 2014, when a management coup (egged on by many supporters of New Day) kiboshed the FY 2013 audit in progress and mismanagement pushed that audit into 2015. Pacifica had been behind ever since. The mess got Pacifica thrown out of the Community Service grant program of the Corporation for Public Broadcasting in 2015 and has cost the institution at least $6 million dollars in grants over the last decade. In fact, it's fair to say that the 3 million dollar loan would never have had to be taken out in the first place had the 2014 "coup" not occurred. Pacifica had never missed an audit for decades prior to that action. The New Day folks make much of the "not a going concern" note, but that is fairly standard for nonprofits that are living "paycheck to paycheck." What it means is that more funds will have to be raised to get through the next 12 months following the audit. Welcome to listener-sponsored radio. For example, KALW, a public radio station in Northern California, has also had a "not a going concern" note on many of their audit reports. Changing the bylaws is not going to change that. It's the nature of the beast. The operating funds need to be raised every year.
So in short, the New Day emails that you've been pummeled with take real issues all nonprofits deal with, and make them out to be uniquely catastrophic. They are wrong and they are inaccurate.
Vote NO in the bylaws referendum today, and preserve democracy at Pacifica Radio.
✴︎✴︎✴︎✴︎✴︎✴︎✴︎
If you value being kept up to speed on Pacifica Radio news via this newsletter, you can make a little contribution to keep Pacifica in Exile publishing . Donations are secure, but not tax-deductible.
To subscribe to this newsletter, please visit our website at
http://www.pacificainexile.org
We are 100% volunteer and depend on your participation to sustain our efforts!
Get Involved
If you'd like to help with maintaining or developing the website, contact us.