From the Open-Publishing Calendar
From the Open-Publishing Newswire
Indybay Feature
One in Six US Restaurants Have Closed Down — Moms-and-Pops Suffer Much Worse than Chains
The US restaurant industry is undergoing an earthquake.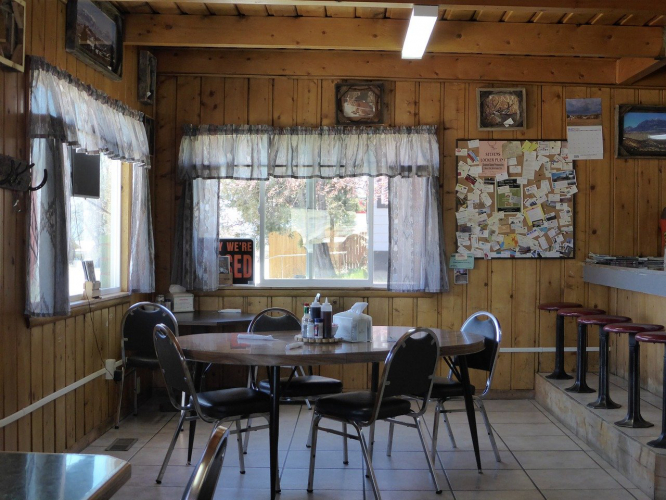 The US restaurant industry is undergoing an earthquake. Rather than small restaurants surviving through a hibernation (or a partial hibernation) during corona — backed by unprecedented amounts of stimulus money handed out by the federal government —data indicates that large corporate chain restaurants are the major beneficiaries.
It should come as no surprise to anybody that restaurants are suffering because of the coronavirus pandemic, with shutdowns being a fact of the new normal. And yet, shutdowns should not account for the mass extinction event of small business restaurants we are witnessing — at least not with 4.9 million loans, totalling more than $521 billion having been handed out, if we are to go by July's numbers.
So just how many restaurants have closed and why? Well, according to the National Restaurant Association (more on them later), more than 110,000 have closed long-term or permanently. That is one out of every six restaurants.
"The restaurant industry simply cannot wait for relief any longer," association executive VP Sean Kennedy wrote to Congress. "What these findings make clear is that more than 500,000 restaurants of every business type — franchise, chain and independent — are in an economic free fall."
The average revenue decline for restaurants across the US is 36 percent. Compounding the issue is that due to supply chain disruptions from the pandemic, costs of doing business are higher.
And on top of all of that, many restaurants are going to see their taxes go up. That's because many used forgivable Payment Protection Program (PPP) funds on regular business expenses, which, unknown to many of them, makes those expenses no longer tax deductible.
The restaurant industry is already a tough business. Sixty percent of restaurants go out of business in their first year, and 80 percent close down in their first five years.
With all these issues, one would think that federal intervention is in order. And indeed huge sums of money were handed out through the program, ostensibly to save small businesses. But as we have seen and reported generally on the program, large portions of the funds have been sucked up by giant corporations.
As we previously wrote, "the employee cap for the PPP is set at 500 — meaning that you are only eligible for forgivable loans through the program if you have that or fewer. It was raised following lobbying efforts by hotel and restaurant industries." And in another article, we explained "thanks to three words put into the legislation that gave birth to the PPP, [l]arge restaurant and hotel chains were allowed to apply for PPP loans so long as they had fewer than 500 employees "per physical location."
And the lobbying group that fought for those three words? Well, it's none other than the National Restaurant Association.
To put it briefly, we find ourselves in a situation where we are beholden to the National Restaurant Association to know the facts on the well-being of the industry, even though that association has continuously facilitated the interests of large corporate chains over the small restaurant industry.
It should come as no shock that their lobbying efforts are the reason "there has been no raise in the federal min wage, no paid sick leave law," according to journalist Lee Fang.
When Contractor News searched a database of recipients of PPP loans greater than $150,000, we found that one arm of the National Restaurant Association was given some amount between $350,000 and $1 million in PPP loans.
It should also come as no surprise that the National Restaurant Association is supported by the giants of the industry who directly benefited from the amended language they lobbied for.
A recently-published deep dive from The Counter on PPP loan recipients in the restaurant industry found that fast-food chains "gobbled up" a billion dollars from the program, which we needn't remind you, was supposed to be intended for small businesses. One billion-dollar conglomerate operated by a single family took a whopping $60 million. They collectively own "510 Burger Kings, 290 Popeyes Fried Chicken restaurants, and others totaling 1,100 individual locations."
But that one conglomerate is just a small piece of a larger pie. As the report continues: "Businesses registered to the address of Sun Holdings in Dallas, Texas—the third-largest franchisee in the United States, with more than 1,000 locations of Burger King, Popeyes, Arby's, and others—were loaned $36.7 million. Four other addresses were associated with loans totaling more than the $10 million program limit."
As we previously reported, PPP loans have disproportionately gone to large businesses: "The almost 2 percent of loans that were greater than $1 million (about $180 billion) accounted for 35 percent of funds."
While it isn't clear how many industries we can find this problem in, the restaurant industry is certainly one of them. As The Counter reported, in the restaurant sector, "just one percent of companies received nearly a quarter of Paycheck Protection Program loans."
A few chains have returned their PPP money due to public outcry; Shake Shack, for example, giving the government back $10 million.
Meanwhile, forecasts from the Kalinowski Equity Research show that "large restaurant concepts" will close 2.8 percent of their units this year; small restaurant chains will close around 4 percent of their units; and mom-and-pops will close somewhere between 7.5 and 10 percent of their units. The small restaurant owners that Contractor News spoke to, while researching this piece, belived the percentage of mom-and-pops closing down is actually much higher.
If you operate a small business restaurant and want to share your story with Contractor News, contact me at
Alex [at] ContractorNews.com
.
We are 100% volunteer and depend on your participation to sustain our efforts!
Get Involved
If you'd like to help with maintaining or developing the website, contact us.