From the Open-Publishing Calendar
From the Open-Publishing Newswire
Indybay Feature
OxyContin drug kingpin Richard Sackler gave campaign contribution to Biden for President
Opioid Drug-Overdose Victim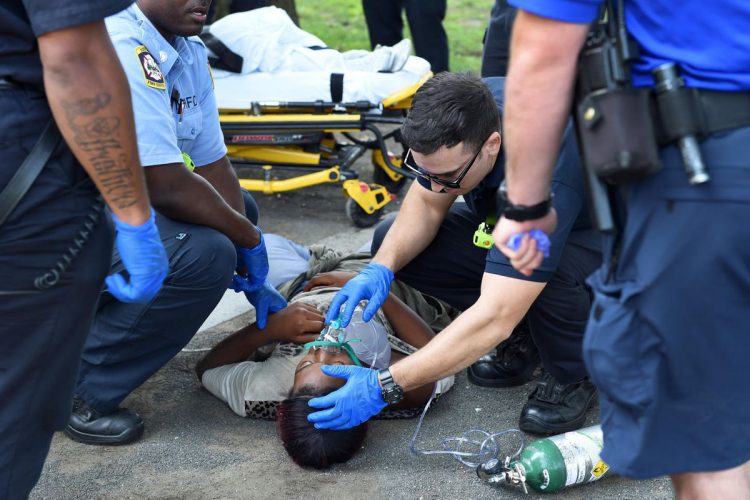 OxyContin drug kingpin Richard Sackler gave campaign contribution to Biden for President
By Lynda Carson - November 26, 2020
FEC records reveal that as recent as October 13, 2020, OxyContin drug kingpin Dr. Richard Sackler of the notorious drug manufacturing company Purdue Pharma gave a $250.00 campaign contribution,
to the Biden for President campaign.
Indeed, the campaign contribution of dirty opioid crisis money by Dr. Richard Sackler to the 'Biden for President campaign'
occurred barely 8 days before a settlement was announced by the Department of Justice of a global resolution of its criminal and civil investigations into the opioid manufacturer Purdue Pharma LP (Purdue),
and a civil resolution of its civil investigation into individual shareholders from the Sackler family.
According to the DOJ, "Under a separate civil settlement, individual members of the Sackler family will pay the United States $225 million arising from the alleged conduct of Dr. Richard Sackler, David Sackler, Mortimer D.A. Sackler, Dr. Kathe Sackler, and Jonathan Sackler (the Named Sacklers).  This settlement resolves allegations that, in 2012, the Named Sacklers knew that the legitimate market for Purdue's opioids had contracted.  Nevertheless, they requested that Purdue executives recapture lost sales and increase Purdue's share of the opioid market.  The Named Sacklers then approved a new marketing program beginning in 2013 called "Evolve to Excellence," through which Purdue sales representatives intensified their marketing of OxyContin to extreme, high-volume prescribers who were already writing "25 times as many OxyContin scripts" as their peers, causing health care providers to prescribe opioids for uses that were unsafe, ineffective, and medically unnecessary, and that often led to abuse and diversion."
Reportedly, from 1999 to 2017, over 399,000 people died from drug overdoses involving prescription and illicit opioids, in addition to more than 67,000 Americans who died from the same type of drug overdoses in 2018. Deaths in homeless encampments for the unhoused in the Bay Area are reportedly surging recently as a result of the opioid crisis.
According to the SF Chronicle,
fifty-eight people died of opioid-related drug deaths in San Francisco last month during the month of October.
Billionaire Sackler Family And Purdue Pharma Are OxyContin Drug Kingpins:
Emails reveal that Dr. Richard Sackler wanted to
promote OxyContin as a non-cancer pain killer,
and additional emails reveal that
Dr. Richard Sackler of Purdue Pharma, wanted Purdue Pharma to be feared as a tiger with claws, teeth, and balls,
as the company built excitement with prescribers that OxyContin tablets is the way to go.
The success of the promotion of OxyContin as a non-cancer pain killer has resulted in the opioid overdose deaths of hundreds of thousands of Americans, as the wealthy Sackler Family have so-far managed to avoid doing any jail time. Meanwhile, petty drug dealers clog the prisons across the nation, as many of them are dying off because of the coronavirus covid-19 pandemic.
Victims Oppose DOJ Settlement With Sacklers And Purdue Pharma That Allows Future Sales Of OxyContin To Fund Bankruptcy Settlement:
Reportedly, according to the Intercept,
"In the spring, PAIN launched its OxyJustice initiative to help victims and survivors file proof-of-claim documents with the bankruptcy court. This summer, the judge overseeing the case extended the deadline to file claims against Purdue from June 30 to July 30 — a minimal recognition of the disruptions caused by the coronavirus pandemic. As of late July, 61,000 personal injury claims have been filed — a drop in the ocean of the number of people harmed by Purdue's decades of turpitude. In addition to individuals, creditors in the settlement include states, hundreds of counties, and cities, U.S. territories and other corporations.
A proposed settlement will not go far — the most recent operating report filed in the bankruptcy shows that Purdue has $1 billion. The Sackler family has offered to payout $3 billion in cash over seven years, a mere fraction of the amount they have made from the sale of OxyContin.
Other perverse details dot the proposed settlement. What remains of Purdue would be restructured into a trust and given to the plaintiffs. This "trust" would continue selling OxyContin to pay out claims, while reportedly committing to nonprofit research and development of anti-addiction, anti-overdose drugs. Ad Hoc Committee members are, unsurprisingly, demanding that Purdue be shut down. "I am outraged at the proposal that future sales of OxyContin fund part of the Purdue Pharma bankruptcy settlement," Van Rooyen said in her injunctive relief claim. "This is the drug that ignited the opioid crisis."
Meanwhile, reportedly, "San Francisco's opioid crisis has exploded this year.
According to the SF Chronicle, "The increase has been largely driven by fentanyl — a powerful opioid that can be 50 to 100 times more potent than morphine. The pandemic has also exacerbated the crisis by disrupting services and isolating drug users, who often rely on others to help save them if they overdose."
Lynda Carson may be reached at
newzland2 [at] gmail.com
>>>>>>
>>>>>>
We are 100% volunteer and depend on your participation to sustain our efforts!
Get Involved
If you'd like to help with maintaining or developing the website, contact us.