From the Open-Publishing Calendar
From the Open-Publishing Newswire
Indybay Feature
Twelve deaths at Oakland's Mercy Retirement and Care Center
Coronavirus Covid-19 Ravages Oakland's Mercy Retirement and Care Center: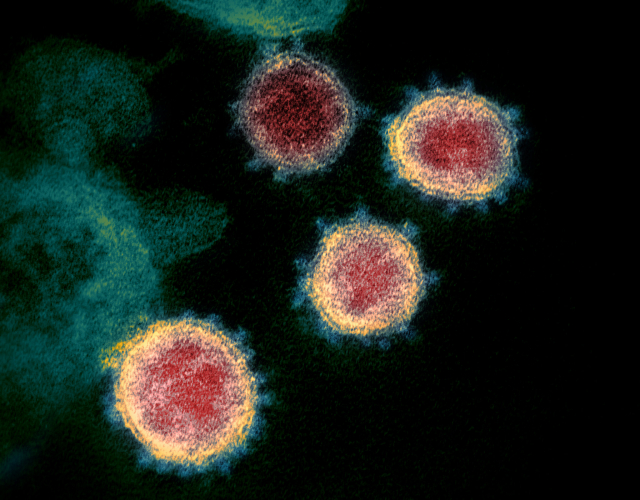 Twelve deaths at Oakland's Mercy Retirement and Care Center
By Lynda Carson - November 21, 2020
As the coronavirus covid-19 pandemic has spread out of control since it began, and the State of California has imposed a 10 o'clock curfew starting Saturday (today) for the next month throughout much of the state, it's of concern that the pandemic has been killing off a lot of seniors in senior housing, and the sick and injured in the skilled nursing facilities.
Since the pandemic began,
in Alameda County there have been 27,223 known cases, with 499 deaths.
Out of the 499 deaths, there have been 142 deaths at the skilled nursing facilities in Alameda County, including 1,027 known coronavirus resident cases in the facilities.
Oakland has 10,133 confirmed cases of covid-19 with the majority of cases affecting Hispanic/Latinos in the Fruitvale area.
Twelve Deaths At Oakland's Mercy Retirement and Care Center (MRCC)
Additionally, since the pandemic began, there have been twelve coronavirus covid-19 related deaths at Oakland's Mercy Retirement and Care Center (MRCC), in addition to 20 resident cases of coronavirus, located at 3431 Foothill Blvd. Additionally, there have been 20 employee cases of coronavirus at the same skilled nursing facility (SNF).
Inspection reports reveal that
Mercy Retirement and Care Center has 59 certified beds, and 51 residents.
Inspection reports reveal that they have had 20 total deficiencies, with 2 infection-related deficiencies.
This does not sound like the kind of facility that someone may want to get discharged to from Highland Hospital after having surgery, or some other kind of accident, or trauma that leaves them unfit to go home to recover, during the coronavirus pandemic that seems to have no end in sight.
According to records, Elder Care Alliance has 5% or greater direct ownership interest
at Mercy Retirement and Care Center since 1985.
The home office for Elder Care Alliance is located at 1301 Marina Village Parkway, Suite 210, in Alameda
, and appears to be in control of at least 5 properties with senior living communities.
The EIN for Elder Care Alliance is 94-3260975.
The properties of Elder Care Alliance include Mercy Retirement and Care Center with 12 covid related deaths, Alma Via of Camarillo, Alma Via of San Francisco, Alma Villa of San Rafael, and The Villa at San Mateo.
Reportedly,
Alma Villa of Camarillo owned by Elder Care Alliance, has had at least one resident death or more
after testing positive for covid.
This makes 13 or more deaths at the skilled nursing facilities owned or controlled by Elder Care Alliance.
Additionally, reportedly,
"A spokesperson for Elder Care Alliance, a network that operates five Alma Via facilities in California, said that after one staff member in San Francisco tested positive for COVID-19, the organization began testing staff and residents routinely in rounds."
Elder Care Alliance:
According to their last 990 tax filing in 2018, Elder Care Alliance a 501(c)(3) charity nonprofit organization had $3,800,720 in gross receipts, and after subtracting their liabilities from their assets, they had $33,556,063 in net assets, or fund balances.
Despite 12 dead loved ones at Mercy Retirement and Care Center in Oakland in recent months due to covid-19, the mission statement for Elder Care Alliance states, "SERVES & ENRICHES THE PHYSICAL, EMOTIONAL & SPIRITUAL WELL-BEING OF OLDER ADULTS THROUGH FOUR CARE COMMUNITIES IN CA, A CARE COORDINATION PROGRAM & AN AGE-RESTRICTED APARTMENT BUILDING."
In 2018,
Adriene Iverson was listed as the CEO of Elder Care Facilities,
with a reported compensation of $340,114, plus $13,714 in other related compensation, with a total of $353,828 in compensation during 2018. She is also on the
board of directors for the Lutheran Services in America.
Numerous Deaths At Four Other Oakland Skilled Nursing Facilities:
Tragically,
there have also been ten covid related deaths or less at Windsor Healthcare Center in Oakland,
ten covid related deaths or less at Garfield Neurobehavioral Center in Oakland, ten cover related deaths or less at Redwood Healthcare Center LLC in Oakland, and ten covid related deaths or less at The Rehabilitation Center of Oakland. Additionally, there have been a high number of resident and employee known cases of coronavirus covid-19 at some Oakland skilled nursing facilities.
National Survey Of Senior Housing Providers Finds COVID-19 Cases In Majority Of Communities:
Revealing how bad things really are with coronavirus covid-19 cases in senior housing,
according to Leading Age members who provide senior housing,
"In an early October 2020 survey of its affordable senior housing provider members, LeadingAge sheds light on the challenges faced by affordable senior housing providers.
As the nation's trusted voice for aging, LeadingAge represents more than 5,000 aging services providers, including federally-subsidized senior housing communities. Most LeadingAge affordable housing providers use HUD multifamily programs, such as Section 8 Project-Based Rental Assistance and Section 202 Housing for the Elderly programs, to serve a 62+ older adult population.
Some use the Low Income Housing Tax Credit program. Residents of HUD-assisted affordable senior housing communities have average annual incomes below $14,000, and are more likely to be non-white and have more chronic health conditions than their non-HUD-assisted peers.Working with HUD and federal, state, and local health partners, affordable senior housing providers have faced significant challenges in the prevention and spread of COVID-19 in their communities.
Notably, the majority of survey respondents (59.74%) say they are aware of confirmed COVID-19 cases in some or most of their property or properties. HUD-assisted independent housing communities rely on individually-determined services and supports that successfully help older adult residents age in community. Most affordable housing providers instituted broad visitor restrictions in the early weeks of the pandemic. With minimal staff and no health resources or personnel, housing providers have had to differentiate between service providers and non-essential visitors, while also working against the ravages of social isolation.
The October 2020 survey results elucidate the impact of the virus on resident social isolation: More than three quarters (84%) of survey respondents consider resident social isolation and access to services to be the top challenge in the next three months. The survey also considers staffing struggles resulting from the pandemic, as well as maintenance backlogs, occupancy issues, and resident internet access. In addition, the survey found that almost the majority (69%) of affordable senior housing providers are at least financially strained, if not severely financially strained, due to the virus.
Resources from March 2020's CARES Act to cover extraordinary cleaning and disinfecting, for personal protective equipment, additional staffing costs, and operational adjustments to protect staff and residents are just now, in early October, beginning to be delivered to HUD-assisted affordable senior housing providers. Leading Age continues to push for $1.2 billion in COVID-19 relief to cover expenses, funding for new Service Coordinators, and for the installation and service fees for wifi in residents' apartments."
Senior Housing In Oakland, And Alameda County:
Click on link below to see the senior housing guide for Alameda County…
Alameda County Senior Housing Guide
https://alamedasocialservices.org/public/services/elders_and_disabled_adults/docs/senior_housing_guide2017-18.pdf
According to John Hopkins there are 11,915,769 confirmed cases in the U.S., with 254,445 deaths. There were 187,833 known new cases of coronavirus covid-19 yesterday in a single day, as the pandemic has spiraled totally out of control across the nation.
In California, there are 1,089,750 confirmed cases, with 18,640 known deaths.
Death is all around us with the pandemic out of control, and the virus may be anywhere, or everywhere.
Meanwhile, the monster in the White House refuses to concede that he lost the recent November 3rd election, and is threatening the nation while making it impossible for President Elect Joe Biden to transition to the White House.
Lynda Carson may be reached at
newzland2 [at] gmail.com
>>>>>>
>>>>>>
We are 100% volunteer and depend on your participation to sustain our efforts!
Get Involved
If you'd like to help with maintaining or developing the website, contact us.