From the Open-Publishing Calendar
From the Open-Publishing Newswire
Indybay Feature
The guinea pigs of Operation Warp Speed
Operation Warp Speed: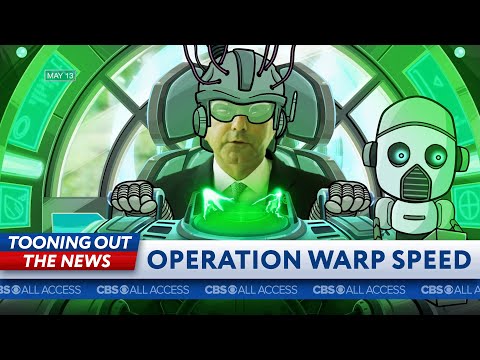 The guinea pigs of Operation Warp Speed
By Lynda Carson - November 14, 2020
Big Pharma is using Americans as guinea pigs for the covid-19 vaccines being promoted by and distributed by Operation Warp Speed.
Yesterday, the impeached President Donald J. Trump, came out of hiding inside the White House after losing his re-election bid to Joe Biden. Trump held an event at the White House Rose Garden to take credit for Operation Warp Speed yesterday, while presently refusing to admit that he lost his re-election bid, and is falsely claiming that it was a rigged election, while falsely claiming that he won the election by a lot.
Operation Warp Speed
According to Wikipedia, "Operation Warp Speed (OWS)
is a public–private partnership, initiated by the U.S. government, to facilitate and accelerate the development, manufacturing, and distribution of COVID-19 vaccines, therapeutics, and diagnostics. Operation Warp Speed was introduced in early April 2020, after a round-table meeting with industry executives at the White House on March 2. It will promote mass production of multiple vaccines based on preliminary evidence allowing for faster distribution if clinical trials confirm one of the vaccines is safe and effective. The plan anticipates that some of these vaccines will not prove safe or effective, making the program more costly than typical vaccine development, but potentially leading to the availability of a viable vaccine several months earlier than typical timelines."
Additionally, according to Wikipedia, "Operation Warp Speed is an interagency program that includes components of the Department of Health and Human Services, including the Centers for Disease Control and Prevention, Food and Drug Administration, the National Institutes of Health, and the Biomedical Advanced Research and Development Authority; the Department of Defense; private firms; and other federal agencies, including the Department of Agriculture, the Department of Energy, and the Department of Veterans Affairs." See Operation Warp Speed Chart further below…
Among Big Pharma participants in Operation Warp Speed that were involved in the opioid settlement lawsuits in recent years,
because tens of thousands of Americans died from opioid drug over doses promoted by Big Pharma, they include Pfizer, and Merck, makers of covid-19 mRNA vaccines.
Human Guinea Pigs Are Being Used For Testing COVID-19 And mRNA Vaccines
Reportedly, "Despite the unprecedented speed, mRNA vaccines are clinically unproven.
No commercially available vaccines use the platform and, until now, it hasn't been tested in large-scale human trials. With COVID-19, that's all set to change. Experts said in interviews that if the technology pans out, the pandemic could help to usher in a new plug-and-play approach to vaccinology."
Reportedly, on November 9, 2020, "Pfizer Inc. (NYSE: PFE) and BioNTech SE (Nasdaq: BNTX) today announced their mRNA-based vaccine candidate, BNT162b2,
against SARS-CoV-2 has demonstrated evidence of efficacy against COVID-19 in participants without prior evidence of SARS-CoV-2 infection, based on the first interim efficacy analysis conducted on November 8, 2020 by an external, independent Data Monitoring Committee (DMC) from the Phase 3 clinical study."
Additionally, according to reports,
"Researchers have an incomplete understanding of the coronavirus and are using technology that's largely unproven.
Among many worries: A handful of studies on COVID-19 survivors suggest that antibodies — key immune system proteins that fight infection — begin to disappear within months. That's led scientists to worry that the protection provided by vaccines could fade quickly as well. Some even question whether vaccines will really end the pandemic. If vaccines produce limited protection against infection, experts note, people will need to continue wearing masks and social distancing even after vaccines roll out."
Meanwhile, Operation Warp Speed is very moving fast, and Big Pharma wants to roll out their experimental vaccines to the guinea pigs (American public) whether the vaccines work longterm or not, as it appears that people may still have to wear face masks and practice social distancing after being vaccinated. Additionally,
the military will play a roll in distributing the experimental vaccines used on the guinea pigs (American Public)
by Big Pharma.
Center For Health Security Announces The Public's Role In Covid-19 Vaccination — In The Face Of The Public's Concern's To Being Used As Guinea Pigs By Big Pharma:
According to a PDF release from the Center For Health Security;
"OWS, HHS, CDC, and state and local health officials should develop operational systems that involve nontraditional civilian partners and instill public confidence that vaccine distribution is evenhanded. Involving civil rights groups and health advocacy organizations, including the NAACP, the National Urban League, the League of United Latin American Citizens, the Asian American Legal Defense and Education Fund, the National Disability Rights Network, the American Association of Retired Persons, the National Immigration Project, Unidos, Partnership with Native Americans, the Rural Community Assistance Partnership, the National Rural Health Association, Doctors Without Borders, and the Physicians Committee for Responsible Medicine, can bolster the equitable delivery of vaccines and instill public trust in the vaccination process." See page 16.
To pressure people into becoming guinea pigs for Big Pharma, the 'powers-that-be' may try to scare people into believing that they may lose their benefits from the WIC Nutrition Program, rental services or they may pressure people using free clinic services, to get vaccinated with the experimental vaccines.
On page 20 it states; "Local and state public health agencies should explore collaboration with interagency and nongovernment partners to bundle vaccination with other safety net services."
"For example, the WIC nutrition program serves as a key mechanism for connecting low-income pregnant women with nutrition supports and clinical services, and immunization screenings and vaccine promotion are built into the WIC program. Bundling services (eg, food security, rent assistance, free clinic services) that are already being provided to particularly vulnerable populations in the context of COVID (eg, older adults, low-income adults, Black and minority communities) could be a way to build trust and streamline vaccine provision. Early, rapid-response, community-based research (Recommendation #4) can help broaden planners' understanding of how the intended beneficiaries of vaccines think about where these products fit into their lives overall, based on their own definitions of health and well-being."
At Times Guinea Pigs Do Not Fare Very Well From The Experiments They Are Involved In:
Why would people be concerned about being used as guinea pigs?
The Tuskegge Patient Medical Files in the National Archives
may help to shed some light on why people are concerned about being used as guinea pigs (
https://catalog.archives.gov/id/1078560
) by the government, and Big Pharma.
According to the National Archives about those who were used as
guinea pigs listed in the 'Tuskegge Patient Medical Files',
"This series contains patient medical records from the Tuskegee syphilis study. A typical patient file includes a personal history, initial medical examination and subsequent examinations, electrocardiography charts, and laboratory results. A file may also include autopsy results, letters attempting to locate the patient or surviving family members, and notice of payment to the patient or next of kin."
Or people can check out some information about the
human radiation experiments used on people in the United States by clicking here,
or by
clicking here for the Advisory Committee on Human Radiation Experiments.
If interested, you may check out the
human plutonium injection experiments, by clicking here,
to see how some guinea pigs have fared from experiments.
Another experiment with human guinea pigs was called Project SHAD,
"The Shipboard Hazard and Defense Project (SHAD) was a series of tests conducted by the U.S. Department of Defense during the 1960s to determine how well service members aboard military ships could detect and respond to chemical and biological attacks. Dee Dodson Morris of the Army Chemical Corps who coordinated the ongoing investigation, says, "The SHAD tests were intended to show how vulnerable Navy ships were to chemical or biological warfare agents. The objective was to learn how chemical or biological warfare agents would disperse throughout a ship, and to use that information to develop procedures to protect crew members and decontaminate ships."
The use of
Depleted Uranium weapons by Bush/Cheney ended up as nukes against American Troops
as well as the people of Iraq.
It appears that there are a number of good reasons why the American public is a bit concerned about being used as guinea pigs by the government, such as they are planning with the covid-19 vaccines of Big Pharma.
Additionally, it appears that the American public is caught between a coronavirus covid-19 pandemic, and the experimental vaccines that Big Pharma and the government wants to use on us. What a world…
Indeed, any way you look at the situation. In Alameda County, if people end up dying from the coronavirus covid-19 pandemic that has killed over 230,000 Americans across the nation, or if they die while being guinea pigs for Big Pharma, and their experimental vaccines,
there is the coroners office, the morgue, and the ghoulish financial charges for the dead, unless you are indigent.
Lynda Carson may be reached at
newzland2 [at] gmail.com
>>>>>>>
>>>>>>>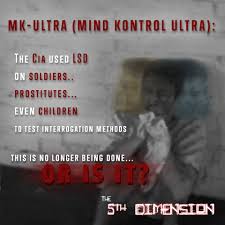 We are 100% volunteer and depend on your participation to sustain our efforts!
Get Involved
If you'd like to help with maintaining or developing the website, contact us.