From the Open-Publishing Calendar
From the Open-Publishing Newswire
Indybay Feature
Flash! Pacificagate Tapes Of Jan Gooddem Revealed
New Pacificagate Tapes Exposing Plan To Take-over Pacifica By "New Day Pacifica"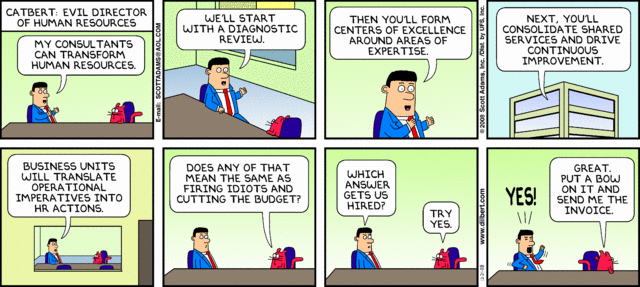 FLASH! PACIFICAGATE TAPES OF JAN GOODDEM REVEALED

Los Angeles. October 16, 2020
Wikisqueaks has released a tape of a secret conversation between Jan GoodDem, Pacifica National Board member (KPFK, Los Angeles) and a person referred to as "Greg." The transcript follows.

GoodDem
Hello, Greg?

Greg
Hi, Jan. Bill! Bill! Will you turn down that Country n' Western music? It's too damn loud!

GoodDem
Greg! I have a meeting coming up with JFC, the Loan holders. You know, the 3.2 million dollar loan to Pacifica that's due in April?

Greg
Of course. I suppose you want to consult my Litigious, Intelligent and Enlightened mind?

GoodDem
OK. Here's what I'm going to say to them: "I'm sidestepping the rest of the Pacifica National Board so I can take the credit and..."

Greg
Take out "side-stepping."

GoodDem
Oh, good point. "I'm on the PNB and I'm in the minority faction that illegally took over WBAI and lost the last referendum that was voted down by Pacficia members 2 to 1 because they were undemocratic bylaws so we tweaked them and now we're going to make Pacifica spend another hundred 'n fifty grand on a second referendum so our faction can get control.

Greg


GoodDem
Greg?

Greg
I'm meditating, goddamit! Give me a sec.

(Sound of clock ticking)

Greg
(continues)
Jan, I think you should take out the Coup at WBAI. You have no excuse because you're a Litigious, Intelligent and Enlightened lawyer, so you knew cutting off the mics of WBAI directors and not letting them vote in the PNB meeting was ILLEGAL.

GoodDem
So you think if the Loan holders knew I did stuff like that it might make them SUSPICIOUS of the motives for our newly re-branded brand of brand new New Dawn Day Pacifica Bylaws?

Greg
Shorten that to "New Day Pacifica." There's something about "New Dawn..." I forget what...

GoodDem
I think it's a dishwashing soap.

Greg
Carol, Carol! Is New Dawn the brand we use? It is? Carol said it works well. Leave it in.

GoodDem
Thanks, Greg. No wonder everyone calls you Litigious, Intelligent, and Enlightened.

Greg
It's a new dawn, Jan. We all have to re-brand ourselves. Oh, one more thing.

GoodDem
What?

Greg
After your meeting with JFC, spread it all over the internet. JFC will probably extend the loan for a year, easy, because that damn do-gooder interim Executive Director has her act together. So pay attention: You and I are both lawyers, right? We know we can't say "The Loan holders said they would only extend the loan IF our New Dawn Pacifica Bylaws PASS." SO, you have to IMPLY it. Get it? It's psy-ops 101, Jan. I learned it from Ian Masters.

GoodDem
OMG!!!
I just realized---we could USE this to DEMORALIZE the other side!

Greg and GoodDem
HA HA HA HA HA HA HA HA HA HA HA HA HA HA HA HA HA HA HA HA HA HA HA HA HA...

End of tape.


The Crew Supporting This Scheme


We're Signing the New Day Bylaws Petition. Please join us.
SIGN THE BYLAWS PETITION

Sonali Kolhatkar
host of Rising Up with Sonali heard on KPFK, KPFT and KPFA


Teresa Allen
Long-time KPFT volunteer, former member of the Pacifica National Board, and co-author of the current Pacifica Bylaws


Ian Masters
KPFK host of Background Briefing


Sharon Kyle
publisher and co-founder of the LA Progressive


Aileen Alfandary
KPFA News Director




Brian Edwards-Tiekert
KPFA, Co-host of UpFront, former member of the pacifica National Board


Jonathan Alexander
KPFK Network Administrator/Security Analyst/Engineer, former Chair of the Pacifica National Board.


Jerry Sumrall aka Larry Winters
KPFT host of Spare Change


Miguel Paredes
Creator and Executive Producer of Soul Rebel Radio, KPFK.


Mitch Jesserich
Host of Letters and Politics at KPFA, also heard on KPFK.


Kiyana Williams
KPFK Audio Engineer / Editor / Producer


Mimi Kennedy
TV co-star of Mom and frequent KPFK guest



Harvey Wasserman
KPFK host of California Solartopia.

"These proposed bylaws hugely help democratize and simplify what's now a convoluted, paralyzing and outdated governance structure."


Mansoor Sabbagh
Co-producer and Engineer of KPFK's of "Something is Happening" and former member of the Pacifica National Board.


James and Colleen Nagel
KPFT hosts of Howlin' the Blues

Nancy McAfee
Long-time KPFT co-host of "Blues on the Move", also former host of "Roots Radio" that she had to leave because of family Illness.


Cary Harrison
Former / Periodic host on KPFK, Air America and CBS


Adrienne Lauby
KPFA, Co-host of "Pushing Limits"

Roy Tuckman (Roy of Hollywood)
KPFK host of Something's Happening

Philip Maldari
KPFA, host of "Sunday Show"
Additional endorsers include:
Henry Slucki
35 Year Co-Host of "Access Unlimited" on KPFK

Teddy Robinson
Host of KPFK's A Stairway of Heaven
Terry Guy
KPFK Membership Director
Suzi Weissman
Host of KPFK's Beneath the Surface

We are 100% volunteer and depend on your participation to sustain our efforts!
Get Involved
If you'd like to help with maintaining or developing the website, contact us.