From the Open-Publishing Calendar
From the Open-Publishing Newswire
Indybay Feature
Flash! A New Brand Of Brand New Bylaws Re-branded By Pacifica Brand New Brand
The people that illegally shutdown WBAI and secretly $80,000 of KPFA money for lawyer to support the shutdown have now renamed themselves with new branding. The corporate marketing continues to goes forward.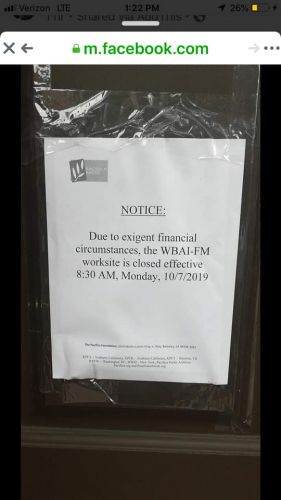 Flash! A New Brand Of Brand New Bylaws Re-branded By Pacifica Brand New Brand

Posted by Anon E Mouse September 20, 2020
An anonymous source has revealed a new brand of "brand new bylaws" re-branded by the "Pacifica Brand New Day" brand. Here is a transcript of a conversation secretly taped in an office at KPFA, Berkeley, CA:

Man's voice:I
Okay, Carol, get on with it. I have to meditate!

Woman's voice:
So, Greg, you know how our REFERENDUM to change Pacifica's bylaws and get rid of all the Local boards got defeated, 2 to 1?

Man's voice:
After John Vermin f--ked up our COUP at WBAI?

Woman's voice:
I heard Vermin hired armed guards to back him up. They were from a firm owned by ex-cop Patrick Brosnan---one of the two NYPD cops who executed Anthony Rosario and Hilton Vega in the Bronx in 1995.

Man's voice:
Think globally, act locally. We support local small business owners! Vermin went in with Wild Bill Hijacker, from our Houston station, KPFT---another loser station.

Woman's Voice
The Coup cost WBAI 200 grand and our referendum cost Pacifica 150 grand...

Man's voice:
That was Juan Guy Dough's idea. Forcing bylaws referenda over and over again is a form of SANCTIONS. You know, like the US is doing in Venezuela? It's very... Zen.

Woman's voice
But it left a bad taste! We need to RE-BRAND if we want to get Pacifica members to sign our new petition! So we've hired a rad new ad agency. Q-Anonymous!

Man's voice:
OK--just make sure the Brand New Bylaws will let us sell another station so we canSave KPFA and maybe KPFK in L.A., if they play along---and goddammit this time pick on a weaker station, like WPFW in DC, or KPFT in Houston!

Woman's voice
Greg! Wild Bill Hijacker told you not to breathe a word about his secret makeover plan for KPFT Houston!

Man's voice:
I don't see color! And neither does Wild Bill. Anyone who says we're trying to get rid of Black management and Black shows and turn KPFT into a white Country n'Western station is playing the RACE CARD!

Woman's voice:
STOP!
STOP!
STOP!
I can't stand talking about race!
I'm too... FRAGILE!!!
(sound of sobbing)

Man's voice:
I hate those anti-R-word radicals in Pacfica Fight Back! All they care about is their damn minority voices on OUR airwaves, and on OUR boards!

Woman's voice:
(sound of sniffing)
Ring your prayer bell, Greg! I visualize thousands of Pacifica members--without actually seeing any skin colors--signing our Brand New Petition for Brand New Pacifica Bylaws!
Just LISTEN!

The sound of a mouse click and a video begins playing:

BRAND.NEW.DAY.jpeg

Woman's voice:
Welcome to KPFA-Pop!

Pop music swells as female voices sing:

나를 찾은 날에
(A brand new day, brand of bylaws!)
빛의 계단을 올라가
꿈을 꾸던 순간
(We know the corporate world)
세상에 날 보여줘
Oh we can take over yeah
We'll control the board, control it for you, oh oh
No, no, no, no
I know you got them big dreams, too
You can show me your bylaws if you want to
They're beautiful, brand new bylaws
We can look at them for hours
And you'll surrender to our power, yeah yeah (hey)
I see new bylaws
These visions they burn inside of me (inside of me oh oh yeah)
Just out of touch but still close enough to be part of me (part of me)
Brand new bylaws'll be there when the brand new day comes
(A Pacifica brand new day)
Head up in that sunlight baby
We'll be there when the brand new bylaws day comes
So brand new…

A click as the secret recording ends.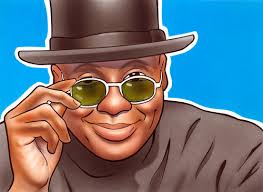 We are 100% volunteer and depend on your participation to sustain our efforts!
Get Involved
If you'd like to help with maintaining or developing the website, contact us.