From the Open-Publishing Calendar
From the Open-Publishing Newswire
Indybay Feature
In honor of Hilbert Morales co-founder of El Observador newspaper
Photo of Hilbert Morales: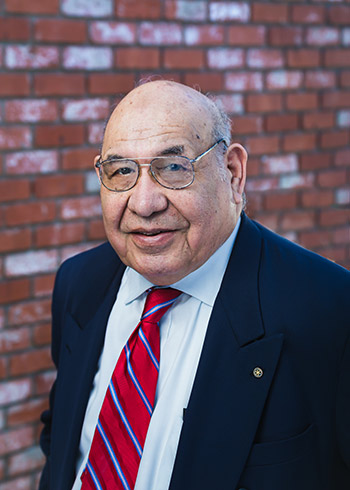 In honor of Hilbert Morales co-founder of El Observador newspaper
By Lynda Carson - September 7, 2020
El Observador newspaper headquartered locally in San Jose, was founded on September 17, 1980, by Hilbert Morales and his wife Betty Morales, according to Wikipedia.
It is a weekly bilingual newspaper in print, and online in the cities of San Francisco, Oakland, and San Jose. Additionally, according to Wikipedia, "El Observador is at the forefront of providing vital information relevant to the Hispanic community on a daily basis in its print and digital newspaper and on its social media platforms.
I have been in touch lately with Hilbert Morales, co-founder of El Observador newspaper, and
El Observador newspaper online may be found by clicking here.
Hilbert Morales is a very accomplished individual who is the son of Mexican immigrants. He was born in Gary, Indiana, a former steel worker town near Chicago, Illinois.
According to Hilbert Morales he was born on February 4, 1929, and both of his parents were 'revolutionaries' who left Mexico following its 1910 revolution.
With so much hatred being spread across the nation by the Trump regime against immigrants of color and migrant workers, in contrast it seems appropriate to give honor to Hilbert Morales for his many accomplishments.
Below is some background information I received from Hilbert Morales yesterday, that sheds some light on his many accomplishments throughout his long-lived lifetime.
From Hilbert Morales on September 6, 2020.
Dear Ms. Lynda Carson, 
I decided to make 'a full disclosure' about myself to you: My name is HILBERT MORALES, an American citizen due to my birthrights (born; GARY, INDIANA, Feb 4, 1929); I was advised by a high school counselor; 'PREPARE TO BE A STEEL WORKER JUST LIKE YOUR DAD.' Nonetheless, i managed to add all coursework needed for college entry level requirements.
For three years (August 1946-August 1949), I volunteered in the U.S. REGULAR ARMY for 36 months in order to use the WW II GI Bill to underwrite my college degree (Chemistry, Indiana U. 1956).
As you already know, the United States of America has a high level of bias, bigotry, prejudice and racism.
My father, Toribio and mother, Guadalupe Dorado immigrated in 1910 entering the USA at Cuidad Juarez, MEXICO-EL Paso, Texas; Dad worked 'laying RR tracks for UNION PACIFIC. Some years ago, I picked him up at SFO, while driving to Palo Alto on Fwy 101 Bayshore. My dad told me that at a particular grove of redwood trees, he camped there when working on the S.P. RR TRACKS. 
I used my 36 months of Medical Corps military service to attend Indiana University (B.Sc., Chemistry) and also earned my Master's Degree, Biological Sciences at Purdue U. (1958)… My first job was that of a Biochemistry Research Assistant, Microbiology Dept., Washington U., St. Louis Mo., then in 1959, Prof. Arthur Kornberg included me as a 'staff member' when Stanford U. invited him to be the very first Chairman, Biochemistry Dept., Stanford Medical School, Palo Alto, CA.
I vividly recall the Chairman, Pharmacology Dept., asking me 'Who hired you? and telling me "We do not hire Mexicans as staff members here at Stanford University Medical Center (1959)…
Being rather 'quick-witted' my response to him was "You do not have a problem with me; You need to say that to the individual who employed me.
Dr. Kornberg happened to be in the corridor where I introduced him. Arthur asked him into his private office (I can only imagine the conversation), however, that Pharmacology professor never qualified for 'tenure'… and Arthur Kornberg, was awarded the Nobel Prize (Medicine, 1959) for characterization of DNA, the desoxyribo-nucleic acid which is the 'genetic macro-molecule' whose 'chemical language' is encoded in our cellular genes.
As Director of Laboratories, Stanford University Medical School, Dept. of Biochemistry, in 1959 I often experienced many Anglo-Saxons from northern European nations asking me 'Are you really a Mexican biochemist? My response became "I am an American Citizen with birthrights, whose heritage happens to be Mexican because both my parents were 'revolutionaries' who left Mexico following its 1910 revolution.
I derive much satisfaction from my professional career as a biochemist; biological scientist who, as Prof. Donald Kennedy assistant, organized the Biological Sciences Dept. at Stanford; and secured the Jasper Ridge Biological Preserve (also at Stanford) where Paul and Ann Ehrlich did their seminal basic research on population biology. In addition, Hopkins Marine Station, Monterey Bay was the 'Pacific Oceanic Research Station' which was a precursor to the current Monterrey Bay Aquarium. 
One more item I derive much satisfaction therefrom: While remaining 'a Stanford Employee' I was 'loaned' to Nairobi University, where I developed the office and research facilities for the ICIPE (International Centre for Insect Physiology and Ecology) which is where today, African students can earn their M.Sc. and Ph.D. degrees in entomology (study of insects); funded by Rockefeller Fdn, N.S.F., and N.I.H. 
When I returned to Stanford in January 1971, Humanities and Sciences Dean Norman Wessley gave me my 'discharge letter.'
The Executive Secretary (a bigot & racist) had written that discharge letter without also reading my agreement to serve at the U. of Nairobi. I had included (and the wording was approved by the Stanford U. Financial V.P. (Douglas White)… a clause that stipulated 'If you are dismissed from employment by Stanford U., that dismissal will be accompanied by a check for a 'full year's salary'.
Needless to say, Dean Norman Wessells was embarrassed (That secretary got dismissed later on); but I solved Norm's problem by asking him to 'get me an appointment with Prof. & Dean of the Medical School who agreed to talk to me the very next morning…and ended up hiring me 'on the spot,' because I described to him a 'future vision' of SUMC which was intimated when I was added to the SUMC Facilities Planning Group, who were all engineers and architects whose vision of SUMC's future had not yet been 'mentally visualized' by those architects, engineers, and financial specialists who were members of that Planning Office.
Simply stated, I could describe to the SUMC's medical executives exactly what they wanted and needed to facilitate the basic bio-medical research being done (and still being done) at SUMC.
In January 1979, Dr. Yvonne Russell, Medical Director, Santa Clara Valley Medical Center, asked me to meet with her. Dr. Russell hired me 'on the spot' to represent the vision and needs of the Santa Clara Valley Medical Center's medical staff to the architects and engineers hired by the Board of Supervisors, Santa Clara County. The project was described, designed, and translated into 'plans & specifications' which were approved & funded… and today are known as 'The Health & Hospital Systems, County of Santa Clara (and incidentally, I added a sufficient number of conference rooms, lecture halls, and faculty offices so that Stanford Medical School 'adopted SCVMC' as its 'teaching hospital'… where medical students and other trainees experienced patients with tropical diseases never seen at Stanford/Palo Alto; plus the volume of indigent low income uninsured patients began to receive 'a higher level' of differential diagnostic care and therapy… as an outcome of providing for a 'full chili cal chemistry lab and Radiology facility (with the latest CAT-scans and tomography units which improved the diagnostics of its Rehabilitation Center (now known as one of the best in America). 
During 1985 my wife, Betty, the 'nurse planner' at SUMC who developed all their ICU's (and coped with Dr. Norman Shumway, cardiovascular surgeon) plus Dr. (?) , Director of Pediatrics…developed their 'state of the art' Pediatrics ICU.
I know that 'single-handedly, I convinced the County executive and staff that a second "SCVMC' center would be needed at a Gilroy, County of Santa Clara location… so set aside the land with very good access to highways and freeways NOW. 
In summary, today, the County of Santa Clara's Health & Hospital Systems contains SCVMC, Bascom/Moorpark, San Jose as a 'high tech service (labs, x-ray services, CAT-Scans, tomography units… plus an emergency electric power service building which, within 10 seconds produces enough electric power to keep the entire SCVMC medical, diagnostic, and pharmacy service in operations… which happened 'very smoothly' during and after the 1989 Loma Prieta Earthquake…. SCVMC was the only tertiary care level medical center which 'kept up its operations' during that earthquake. 
Enough… It is not often that my memory gets triggered and recalls all the planning I was responsible for during 1979-1991.
I derive a great deal of personal satisfaction whenever I experience 'knowing that 'those emergency medical care facilities and systems' are still working very well.
Most folks will never know that Santa Clara County has an established 'Health & Hospital systems which has been copied by more than six jurisdictions. It has a very low cost of operations and has been tested by at least two emergencies: 1989 Loma Prieta  plus one more recent one. 
Enough… I hope I did not bore you… but I often wonder who is doing advice 'emergency planning' for the County of Santa Clara.
This area has several major earthquake faults which are 'overdue'.
Sincerely,    
Hilbert Morales, M.P.H, M.Sc.
In honor of the accomplished Hilbert Morales, in the year of the coronavirus Covid-19 pandemic threatening our lives all across the nation, and around the planet.
Lynda Carson may be reached at
tenantsrule [at] yahoo.com
>>>>>>
We are 100% volunteer and depend on your participation to sustain our efforts!
Get Involved
If you'd like to help with maintaining or developing the website, contact us.