From the Open-Publishing Calendar
From the Open-Publishing Newswire
Indybay Feature
170th Anniversary of California and Negro Bar history still hidden?
I've read lots of articles about Negro Bar and changing the name. But with our close tie to Mexico in the history of California, no one has mentioned that Negro means black in Spanish!

Are we also going to have to change the Spanish language?

So many of our towns and cities have some form of Spanish in their naming. They either start with San or Santa or the whole name is a Spanish word. So I rest my case.
Please bring this up in the next article about the name Negro being black in Spanish.

Laurie Kendall, Folsom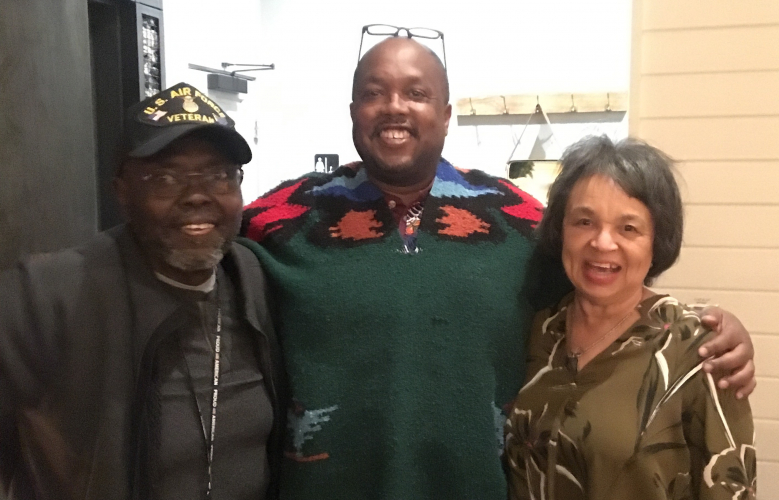 Imagine towns throughout a state named after a women with Pan African Heritage, enter the legacy of Queen Califia.

Many suggest mythology, yet 1535 Spanish Conquistador Hernan Cortez maritime exposition seems to suggest opposition to his military expedition with a need to retreat and gather additional armaments.

Nearly a century earlier the Holy Roman Catholic Church blessed the exportation of Africans from ancestral lands to a strange land that was not their own.

Indeed, enslavement of Pan Africans with Hernan Cortez in California is recorded in several documented archival records.

The indigenous people, European colonizers and Pan African prisioners of war mixed through desired and undesirable means.

In 1841, an African Cuban, Danish Jewish man by the name of Honorable Guillermo Alexander Leidesdorff, Jr. sailed the Pacific Ocean and made San Francisco a place of cosmopolitan elegance.

His Rancho Rio De Los Americanos, a 35,500 acre jewel in California, remains the heart of the California Gold Rush.

As we prepare to celebrate the 170th Anniversary of the Great State of California, few want to consider 10,000+ years of ancient indigenous cultures, Spanish Civil Law with Pan African prisioners of war, Mexican Independence and American Manifest Destiny.

In this California Golden Heritage is our uniquely California Pan African Heritage and the Black Son of the West was born to tell this story, and few will ever understand.
We are 100% volunteer and depend on your participation to sustain our efforts!
Get Involved
If you'd like to help with maintaining or developing the website, contact us.