From the Open-Publishing Calendar
From the Open-Publishing Newswire
Indybay Feature
In Memory of Sam Johnson at Effie's House in Oakland
In Memory Of Sam Johnson: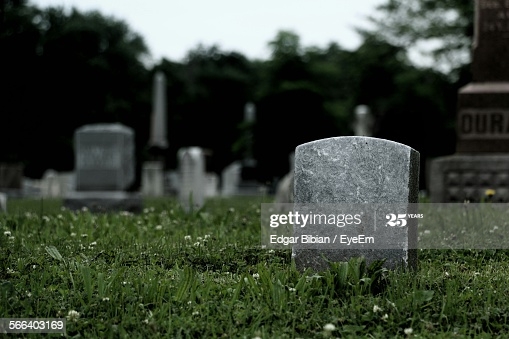 In Memory of Sam Johnson at Effie's House in Oakland
By Lynda Carson - July 18, 2020
Oakland - Samuel Johnson a.k.a. Sam Johnson, spent many years residing in Oakland, and died at Effie's House a 21 unit residential building in Oakland, around the end of the month during July 2019.
Sam Johnson was a beautiful African-American male, middle aged, with a few disabilities through the years that he tried to overcome as best as he could. He loved movies, including the Sopranos from HBO, and music including
the music of Sade,
and a variety of country music.
Sam grew up in the south, perhaps around South Carolina from what I recall. He was in the Navy for a number of years, and spent some time being homeless/unhoused before he found a home, and
apartment at Effie's House in Oakland for many years.
Sam used to visit me in my apartment at times in Effie's House. We would watch some films or listen to some music, and eat some food, with something to drink. Sometimes I would burn some blank CDs for him that I filled up with some country music that he liked, or other types of music from my personal stash of music.
Sometimes we would talk with one another about his time in the Navy, and about the naval ship he used to be on sailing to many destinations and ports for a number of years.
Other times, I would visit Sam in his apartment. The entrance way inside his apartment was covered with many posters of Sade, and other performing artists that Sam loved, in addition to clothes that Sam had hanging up on the walls. Sam was generally gracious when he was in the mood to accept visitors. Sometimes he did not feel like answering the door when he wanted to be left alone, and I respected that.
When out of his apartment, Sam used to love hanging out at Starbucks in Alameda watching people, and sipping on some coffee. He would also do his grocery shopping in Alameda. Sam would tie the bags of the groceries that he bought to the handlebars of his bicycle bicycle, and bring it all the way back to Effie's House in Oakland, and down into his basement apartment. This was part of his normal routine for many years.
Often Sam would dress in sports attire and would dress as a tennis player. He had numerous different outfits to wear and it looked like he spent a lot of money for the sake of his appearance. He would generally be seen with a tennis racket in his hand, and it would appear that he was heading out to play a few games of tennis with someone, or that he would be heading back to his apartment after an afternoon engagement of playing tennis somewhere.
What was fascinating though, is that Sam did not play a lick of tennis, but loved having everyone believe that he was out playing tennis for a number of years as he would come and go from the 21 unit residential building he resided in.
A number of years ago around 2011,
EBALDC did a $2.5 million rehab/renovation project at Effie's House.
It was very demanding on the tenants in the 21 unit building who were constantly being threatened and pushed around to comply with all the demands of EBALDC, and the construction crews who invaded the tenant's apartments for the massive $2.5 million renovation project at the time.
At times, Sam Johnson was so stressed out by the $2.5 million renovation project that he could be heard screaming at Danny Chen, Effie's House building manager at the time, and a property manager from EBALDC, when they tried to pressure Sam out of his apartment.
Sam would scream out loudly and yell that he was suicidal, and that the employees of EBALDC who were trying to pressure Sam out of his apartment needed to speak to his social worker. This occurred numerous times when Sam was being pushed around by some employees of EBALDC, as they told Sam that he needed to get out of his apartment so the construction crews can enter his apartment to install a Fire Alarm System, and Fire Sprinkler System.
Sam would be freaking out at times when he was being forced out of his apartment for the $2.5 million renovation project taking place at the time, and it was really hard on the tenants to listen to his screams when the employees of EBALDC tried to pressure him out of his housing. During the same period, EBALDC was also pressuring the other tenants out of their apartments at times for the massive $2.5 million renovation project that seemed to drag on for a couple years.
The noise and the dust from the massive project was insufferable, and wreaked havoc on the lives of the tenants at Effie's House.
Those were tough times at Effie's House, and those of us who survived the $2.5 million renovation project were traumatized by the whole experience.
The Death of Samuel Johnson:
Years later….
After Sam was found dead in his apartment near the end July 2019, from an apparent drug overdose from what I have been told, the tenant who resided above Sam named Joanne Sampson was going around the building telling the tenants that she wanted to get into Sam's apartment to search for any money that Sam may have had stashed away. At the time, Sam's apartment was still sealed by the coroners office, and no one was allowed to enter the apartment.
Joanne and Sam spent years feuding with one another, and Joanne would say that she felt that Sam owed her some money, because they were feuding with one another for so long.
Sam used to get disability checks from the Navy, after years of struggling and trying to get them to help pay for his disabilities that were a direct result of his time in the military. Now that Sam was dead, Joanne wanted to to grab any of the disability money that Sam may have stashed inside his apartment, and had no scruples about telling others what she wanted to do.
On the evening that Sam was discovered dead in his apartment, the cops and first responders were in the building (Effie's House) and inside of Sam's apartment with the building manager Bethenia Tolson, of EBALDC.
Word of Sam's death spread quickly through the building.
The notorious busy body at Effie's House, named Larry White, was briefly down in the basement to see what all the commotion was about, and immediately went back upstairs to his apartment to start calling the tenants in the building to say that Sam was dead!
What a world… Larry had no scruples, and did not state that he had something terrible to relate to me when he called.
He just blurted out that Sam was dead, and that he had committed suicide. Then he hung up the phone so he could call others in the building to spread the news as fast as possiible.
Of course this was long before the coroners office decided what may have actually happened to poor old Sam Johnson, and Larry just wanted to be the one to shock everyone in the building by telling the tenants that Sam was dead, and that he committed suicide.
Bethenia Tollson, manager of Effie's House at the time, told me that the death of Sam Johnson is something that she will never forget. Bethenia stated that it appeared that Sam was dead for a number of days, and that the maggots were busy at work on him by the time his body was discovered. She said that this is something that she will never forget seeing. This sounded like a real grim scene to me, and the thought of the maggots attacking Sam's body and his eyes seemed unbelievable at the time.
I had trouble trying to imagine what poor old Sam was going through before he finally decided to take his own life, with no one around to try to talk him out of it. I was still feeling shock that Sam was dead for days and weeks later. I just kept thinking that Sam was dead, and it took me weeks or months to stop thinking about Sam being dead.
The last time I spoke with him before he died, Sam locked himself out of his apartment, and came to my door asking for help. So I called a locksmith for him, and Sam hung out in the lobby waiting for someone to appear. He did not want to wait in my apartment, and wanted to hangout in the lobby to make sure he would connect with the locksmith. When the locksmith came, I joined Sam and the locksmith briefly in the lobby of Effie's House for a moment, and heard Sam tell the locksmith that I saved his life because I helped him out by calling a locksmith for him. I will never forget Sam's kind words at the time, and I still miss him.
After Sam died, the building manager Bethenia Tolson, of EBALDC, was kind enough to try to find a way to have Sam receive a proper burial because he was a Navy veteran.
An August 1, 2019 email below from Bethenia Tolson about the death of Sam Johnson. See email below…
>>>>>
From: Bethenia Tolson 
To: Lynda Carson
Aug 1 at 8:29 PM
Glad I could get it fixed. The alarm that went off the other morning was in fact the old smoke detector from your unit that Aryan put downstairs  (imagine that lol). 
Sam.....
It deeply saddens me that I cannot find any family to claim his remains. I've literally been on the phone all day every day with Veterans Affairs to find out how he can get a proper burial. As the granddaughter of 2 Veterans,  I cannot rest knowing that someone who served this country's final resting place will be in an unclaimed box at the coroner's office. The coroner has his unit sealed, so I can't even go in to try to find family or friends for him. If you have any suggestions,  I am definitely open to them.
Sent from my T-Mobile 4G LTE Device
>>>>>
In an effort, to try to find a way to have a proper burial for Sam, or try to find a way to contact his relatives, I suggested to Bethenia that we try the Oakland Housing Authority (OHA), and I sent an email to someone I knew there. Sam was a Shelter Plus voucher holder, and was helped by the OHA through the years. A reply came back to myself and Bethenia. See a few emails below…
>>>>>
August 5, 2019 - email to Bethenia Tolson and myself, from the OHA:
Good morning.  Here is what we found:  
He did not list a family member as an emergency contact.
He did list a social worker Pam Nash 510-252-0910.  
Can you phone Ms. Nash and inquire.
>>>>>>
August 5, 2019 - Bethenia Tolson email reply to the OHA and myself:
Good Morning! 

I've done that already. I will be contacting the local funeral homes so that I can try to get in contact with Veteran's Affairs and see how they can pay for him a proper burial. Seeing as how he was military. I spoke with a retired volunteer who was close to Sam. She told me that he was estranged from his family and wanted to keep it that way. Hopefully V.A. can help me. 
Thank You,
Bethenia D. Tolson
Pronouns: She/Her
Property Manager Effies House & OPLP
East Bay Asian Local Development Corporation
1825 San Pablo Ave., Suite 200, Oakland, CA 94612
DIRECT  510.891.0310/ 510.208.5056   EMAIL 
Btolson [at] ebaldc.org
  WEB 
http://www.ebaldc.org
>>>>>>
Sad to say, the tenants at Effie's House did not get together to mourn the loss of our longtime neighbor Sam Johnson, and EBALDC did not bring the tenants together in the community room to share our experiences with Sam before he died.
In fact, some tenants were not even aware that Sam was found dead in his apartment, and it may have been something that management did not want to advertise throughout the building at the time.
The past year has gone by real fast since Sam died, and I still miss him. He was a good man. I hope that he had a good life before he had some troubling times as he grew older, and finally decided to bring his life to an end, if that was the case.
Sam used to be in a lot of pain with back problems, and the doctors were giving him a lot of opioids to kill the pain as the years passed by. I am not certain how Sam died, but it may have been from an accidental overdose of the opioids.
Regardless, I am here to say that I knew Sam Johnson, and enjoyed his company, and the sharing of films and music with him. I miss Sam.
In Memory of Sam Johnson…
Lynda Carson may be reached at
tenantsrule [at] yahoo.com
>>>>>>
We are 100% volunteer and depend on your participation to sustain our efforts!
Get Involved
If you'd like to help with maintaining or developing the website, contact us.