From the Open-Publishing Calendar
From the Open-Publishing Newswire
Indybay Feature
Acoma Pueblo Simon Ortiz: Trump's Self-Celebration Reflected in Mount Rushmore Imperialism
Acoma Pueblo poet, professor and author Simon Ortiz reflects on the egotism and arrogance of Trump and his self-celebration, as Trump plans to inject himself into the Black Hills during the coronavirus pandemic.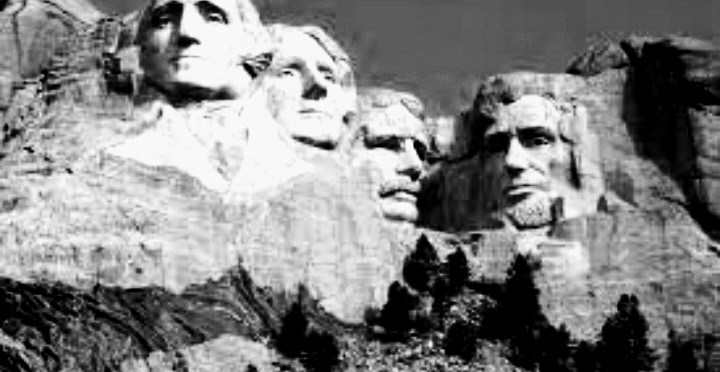 Acoma Pueblo Poet Simon Ortiz: Trump's self-celebration reflected in Mount Rushmore imperialism
Acoma Pueblo professor, poet and author Simon Ortiz responds to Trump's irrational plan to inject himself into the Black Hills and glorify himself with fireworks during a pandemic. Ortiz magnifies the words of Lakota Dakota author Ruth Hopkins in her article, 'Trump's trip to Mount Rushmore puts lives and a fragile ecosystem at risk.'
By Simon Ortiz
Censored News
Ruth Hopkins writes, "In his typical fashion, characteristically an irrational, pernicious level of arrogance commingled with obliviousness and indifference, Trump fails to grasp or care that Mount Rushmore is in the middle of the Black Hills National Forest."
That's fact and opinion and all of it is the truth. And it is also fact and opinion of a very specific sort and intention as emphasized by Trump's egotism mightily -- and a re-statement of national belief when it comes to Indigenous peoples of the USA and the Americas as a whole.
Mount Rushmore is a statuesque statement of imperialism, power, and egomaniacal and fanatical pride ultimately. And falsely spoken by Trump too who's likely unaware he's doing it, cheering for himself! And in this case, intended to self-celebrate Trump's presidency brazenly.
So citizens who buy that can vote for him in November.
Read more: 'Mount Rushmore: Genocide Carved in Stone,' by Steve Melendez, Paiute, President, American Indian Genocide Museum
https://bsnorrell.blogspot.com/2020/06/mount-rushmore-genocide-carved-in-stone.html
Censored News is a service to Indigenous Peoples and upholds human rights.
https://bsnorrell.blogspot.com/
Copyright Censored News
More: Ruth Hopkins article:
https://bsnorrell.blogspot.com/2020/06/tumps-planned-trip-to-mount-rushmore.html
We are 100% volunteer and depend on your participation to sustain our efforts!
Get Involved
If you'd like to help with maintaining or developing the website, contact us.