From the Open-Publishing Calendar
From the Open-Publishing Newswire
Indybay Feature
Confirmed known Covid-19 cases for 2,818 federal inmates
Coronavirus COVID-19 Pandemic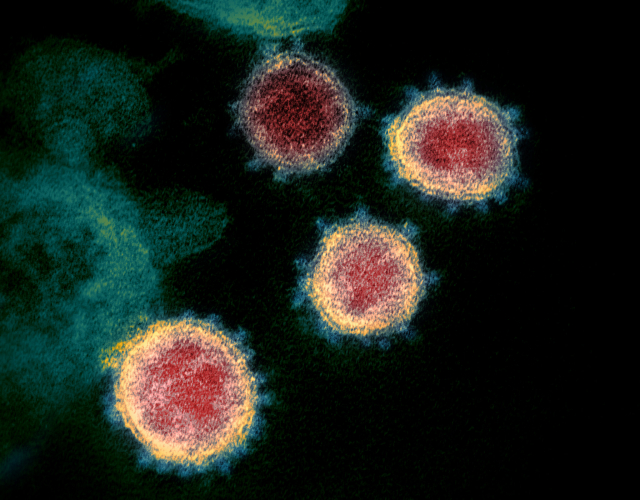 Confirmed known Covid-19 cases for 2,818 federal inmates
By Lynda Carson - May 13, 2020
As of May 12, 2020, there are 48 known cases of
Covid-19 at the Santa Rita Jail in Dublin,
and the Covid-19 cases keep rising as Governor Newsom starts to reopen the economy in California.
According to the Bureau of Prisons (BOP), out of 139,584 federal inmates in BOP managed institutions and 11,235 inmates in community-based facilities, as of May 12, 2020,
there are 2,818 federal inmates
who have confirmed positive test results for Covid-19 across the nation.
On May 4, 2020, BOP announced that it has set up a
hospital care unit in their Federal Prison at Lompoc for inmates
that have Covid-19.
In part the
May 4, press release states,
"The concept to build the hospital began on April 9, 2020, after the institution's first positive COVID-19 inmate case was identified on March 31, 2020. Based on the size of the inmate population, the epidemic curve projected a high volume of cases, which would require a level of hospitalization the local community would be unable to meet.
The HCU is comprised of ten (10) double-occupancy, acute care treatment rooms with negative pressure, Patient Intake Room, Nurses Station, Pharmacy, Linen Exchange Room, Biohazard Room, and Medical Supply & Storage. Several areas were retrofitted to accommodate an Officer's Station, a Staff Lounge, and Staff Locker Room, complete with shower stalls for use to mitigate the risk of exposure to infectious diseases, including COVID-19.
FCC Lompoc negotiated a contract for medical personnel, including Doctors, Registered Nurses, Paramedics, Pharmacist, Physician Assistants, Nurse Assistants, and a Clinical Manager, who will work in conjunction with FCC Lompoc Health Services staff. Cases normally requiring outside hospitalization will be treated within the prison, minimizing the impact on the community and further ensuring public safety."
The first inmate death in a federal prison from Covid-19
occurred on March 28, 2020, when an inmate named Patrick Jones died
in a federal institution in Oakdale, Louisiana.
There have been complaints that the prison's preventative measures are not enough to prevent coronavirus spread, according to critics, and reportedly there was a complaint filed with OSHA in regards to hazards at 100 of 122 facilities nationwide.
Reportedly, the complaint alleges that BOP has:  
• Directed staff members to return to work within 48 hours of being in close proximity to those with coronavirus and/or show symptoms of having the virus; 
• Authorized the movement of inmates with suspended or confirmed coronavirus cases to areas nationwide that didn't have any known infections; 
• Failed to mitigate the spread of coronavirus in facilities by using air filters or improving ventilation in other ways;
• Failed to maintain social distancing guidelines for inmates and staff; and  
• Although BOP has fit tested staff for masks, it "failed to provide the proper N-95 masks to staff who are transporting and have custodial control over hospitalized inmates testing positive for the virus."
Additionally, according to BOP,
"In response to the COVID-19 pandemic, inmate use of telephone and email stations at FCI Lompoc is suspended until May 18th. This action is being taken to prevent transmission of the virus by touching keyboards and phone handsets. You are strongly encouraged to continue corresponding by mailing letters through the U.S. Postal Service. The highest priority remains ensuring the safety of the inmates and staff while decreasing the spread of the COVID-19 virus."
The BOP
reportedly has also suspended visitors from visiting the inmates in federal prisons
due to the coronavirus Covid-19 pandemic.
However, the
BOP has also been implementing modified operations.
On March 24, 2020,
a union requested that the BOP should cease inmate transport
during the coronavirus pandemic, and
some members of Congress have been active
in trying to stop the spread of Covid-19 in prisons.
Reportedly,
defense attorneys are torn between visiting their clients that are locked up,
and accidentally spreading Covid-19 in the jails and prisons.
Meanwhile, as the Trump regime and some state governors are
pushing the states to reopen their economies before it is safe to do so,
reportedly Dr. Anthony Fauci, the top U.S. infectious disease expert, is warning Congress that if the country reopens too soon during the coronavirus Covid-19 pandemic, it will bring "needless suffering and death."
Lynda Carson may be reached at
tenantsrule [at] yahoo.com
>>>>>>
>>>>>>
We are 100% volunteer and depend on your participation to sustain our efforts!
Get Involved
If you'd like to help with maintaining or developing the website, contact us.